(W) Tom Taylor (A) Juan Cabal (CA) Elizabeth Torque
SRP: $3.99
ORPHANS OF X Part 5
• The blade of Muramasa has been reforged.
• With it, the Orphans of X have what they need to end Logan's line once and for all.
Rated T+
AMAZING SPIDER-MAN & VENOM: VENOM INC OMEGA #1
(W) Mike Costa, Dan Slott (A) Gerardo Sandoval (A/CA) Ryan Stegman
SRP: $4.99
VENOM INC. Part 6
• The symbiotic super villain called Maniac has seized control of all of New York's major crime families, and he's now got his sights set on the entire city!
• To make matters worse, he's also got a cadre of super villains under his symbiotic spell, and Spider-Man, Venom and their allies are the only things standing in their way!
• The final chapter of VENOM INC!
Rated T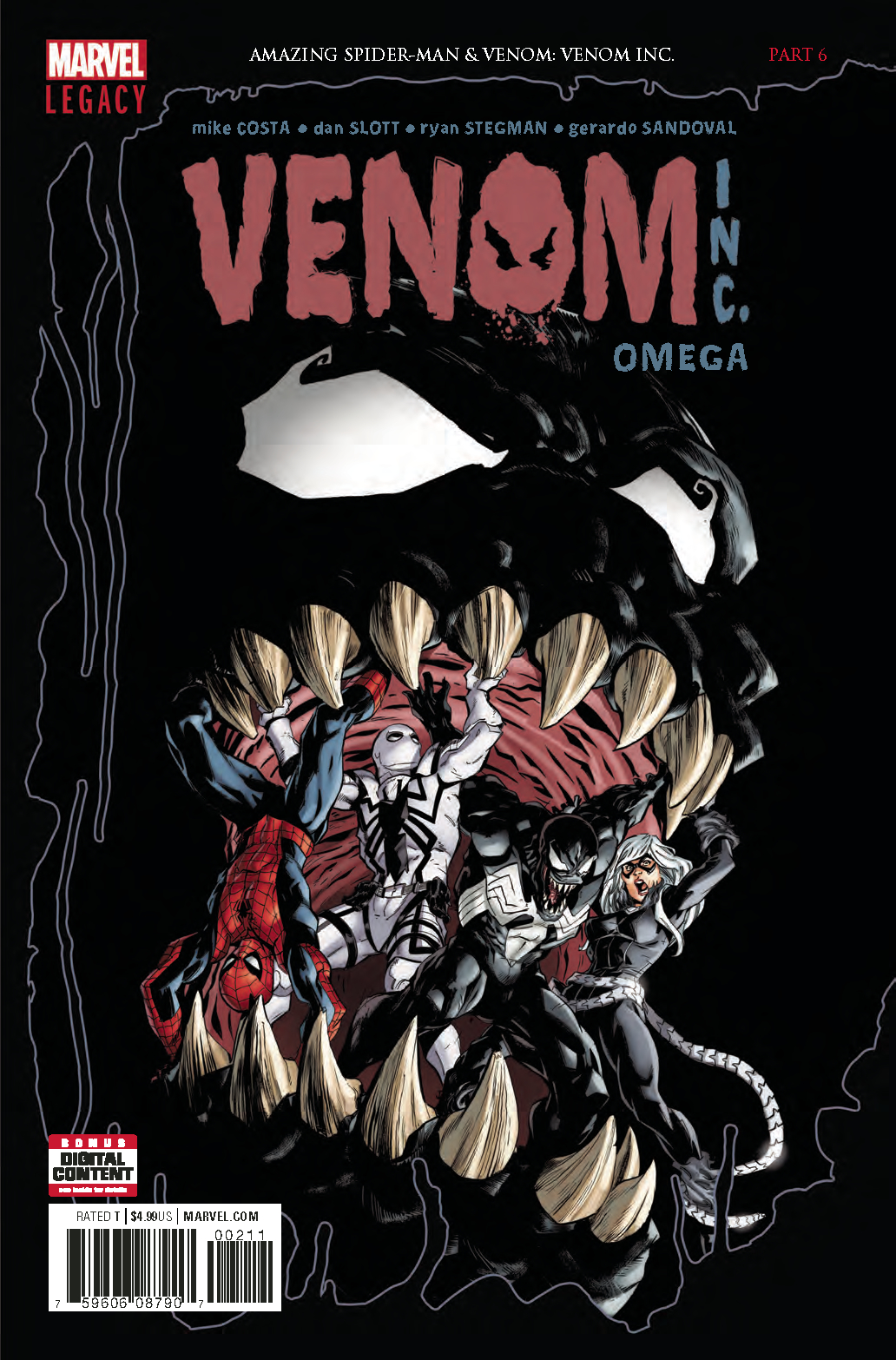 (W) Gabby Rivera (A/CA) Joe Quinones
SRP: $3.99
THE MIDAS WAR PART 1
• America's finally found the family she's been searching for. Planeta Fuertona awaits.
• But Exterminatrix and her corporation aren't done with America yet! And their motives go way deeper than America even dreamed.
• When the Midas Corporation reignites a decades-old threat, America's newly discovered home stands at the brink of implosion!
• And the biggest danger...may be America herself.
Rated T+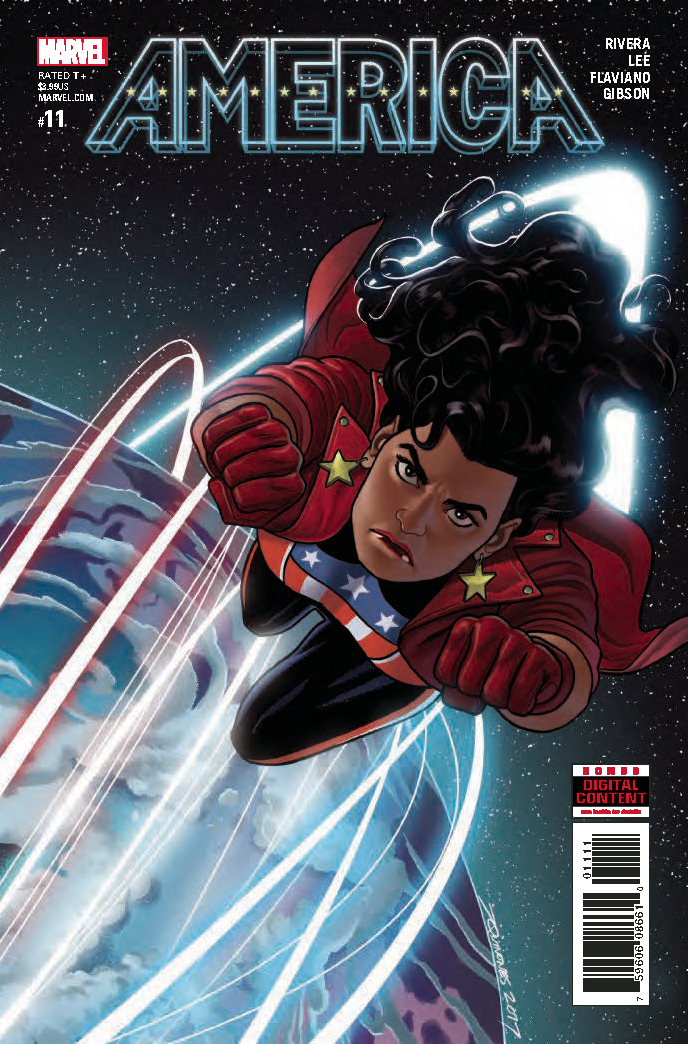 (W) Mark Waid, Al Ewing, Jim Zub (A) Pepe Larraz (CA) Mark Brooks
SRP: $3.99
NO SURRENDER Part 2
NOW ON SALE WEEKLY!
The Black Order. The Lethal Legion. Two teams of powerful villains bent on destroying each other have arrived on Earth, and they don't care who gets caught in the crossfire. But who's pulling their strings? And what is the secret of the lost Avenger?
Rated T+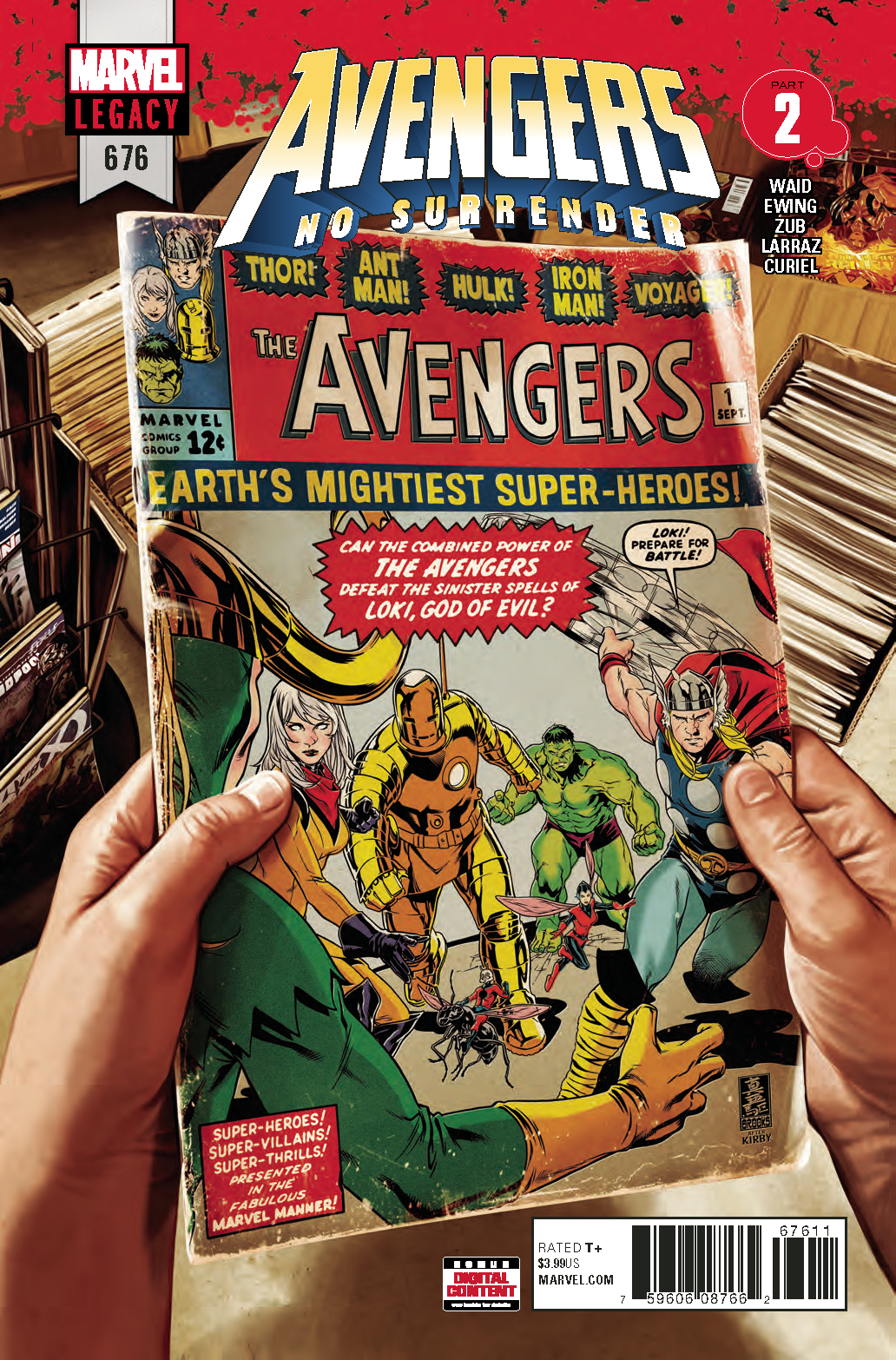 (W) Mark Waid (A/CA) Humberto Ramos
SRP: $3.99
CHAMPION FOR A DAY Part 1
Following their staggering loss in their adventure with the Avengers, the Champions decide to double down on their mission to make the world a better place - but they know now they can't do it alone! That's right - it's time for a membership drive!
Rated T+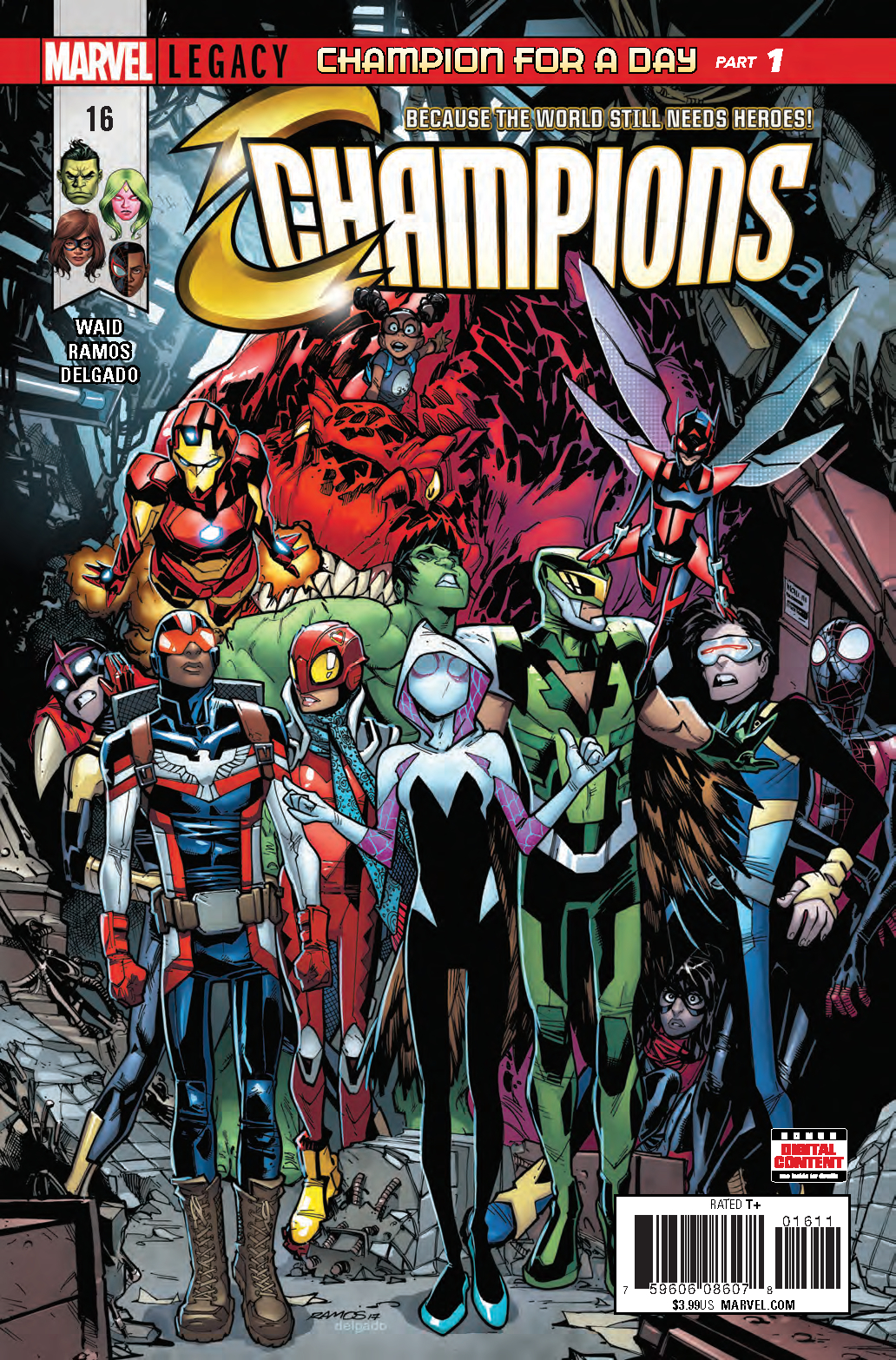 DEADPOOL VS OLD MAN LOGAN #4
(W) Declan Shalvey (A) Mike Henderson (CA) Declan Shalvey
SRP: $3.99
• What do you get when you cross a wise-cracking mercenary with an Adamantium skeleton?
• 'POOLVERINE!!!
• Will the Merc with the Metallic Mitts be enough to save Maddie from her newly unleashed Omega-level mutant abilities?
Parental Advisory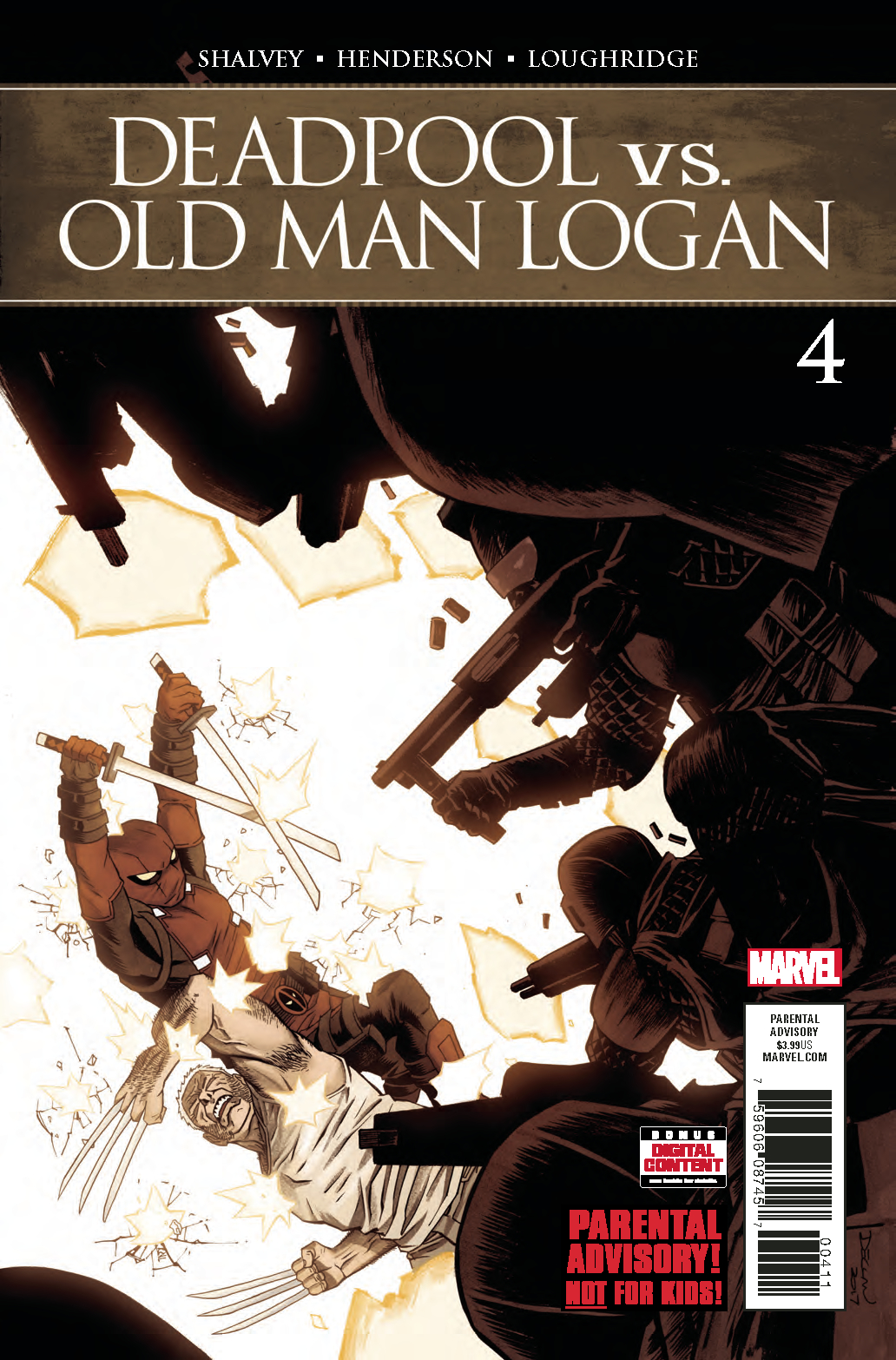 (W) Donny Cates (A) Gabriel Hernandez Walta (CA) Michael Del Mundo
SRP: $3.99
LOKI: SORCERER SUPREME Part 4
• Doctor Strange has acquired the biggest weapon he could imagine to finally take back his Sorcerer Supreme title from Loki. But will it be enough?
• The life of someone Stephen cares about lies in the balance, and where Loki goes, innocent life doesn't always stay safe...
Rated T+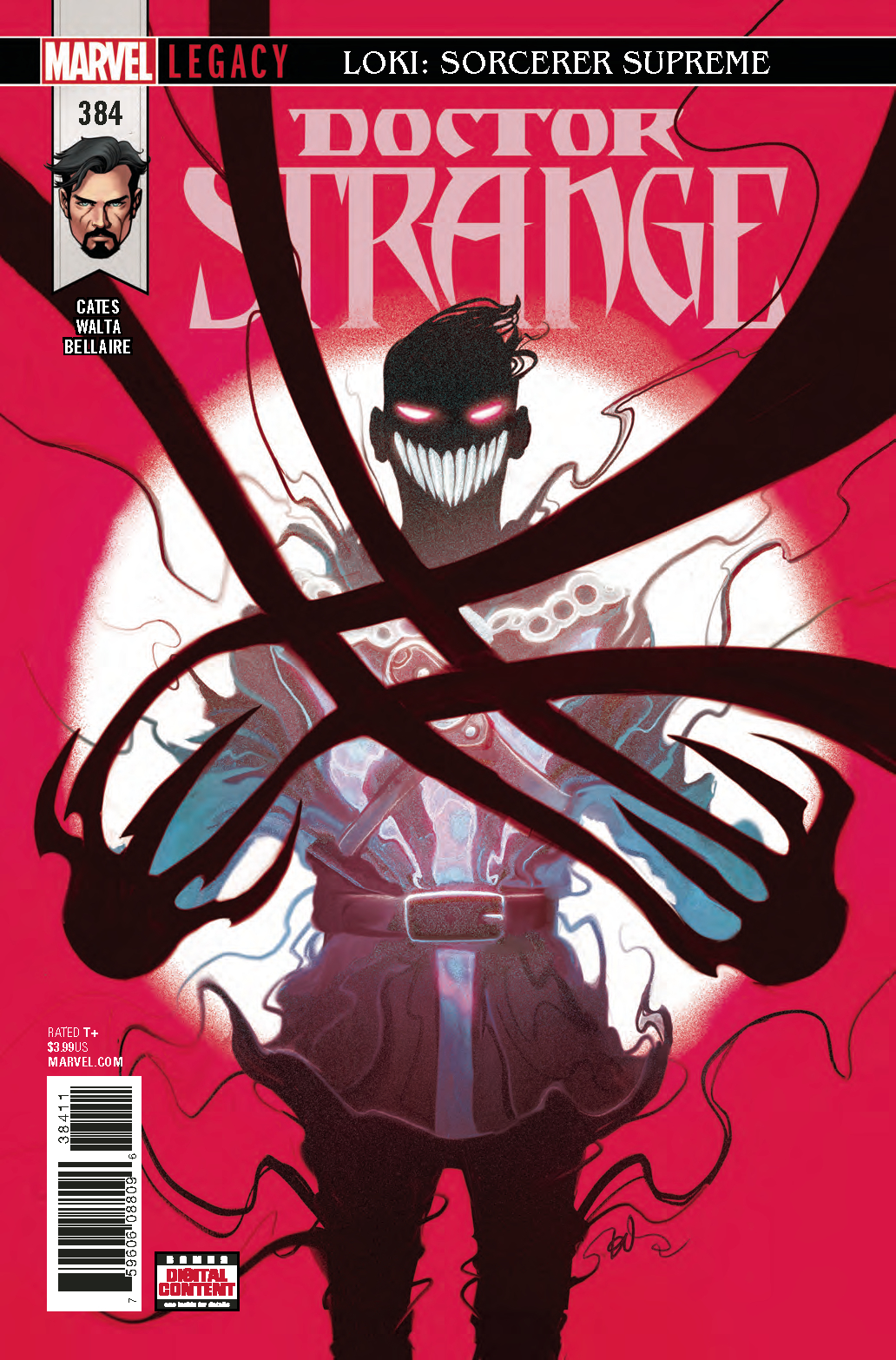 (W) Christina Strain (A) Amilcar Pinna (CA) Terry Dodson
SRP: $3.99
Survival of the Fittest PART 2
• The kids of Generation X are trapped inside the X-Mansion with M-Plate stalking them!
• Now, without Jubilee, Gen X must defend themselves from the vampire mutant.
• All this, plus...the return of another original Gen X-er! Who is it? You gotta read to find out!
Rated T+
(W) Jason Aaron (A/CA) Russell Dauterman
SRP: $3.99
THE DEATH OF THE MIGHTY THOR Part 4
• The Mangog has come to Asgardia. But as every god assembles to meet him, there is one noticeable absence.
• Where is Thor? Where is Jane Foster?
• Without their mightiest hero, who among the Asgardians can face the wrath of a billion murdered beings--and survive?
Rated T+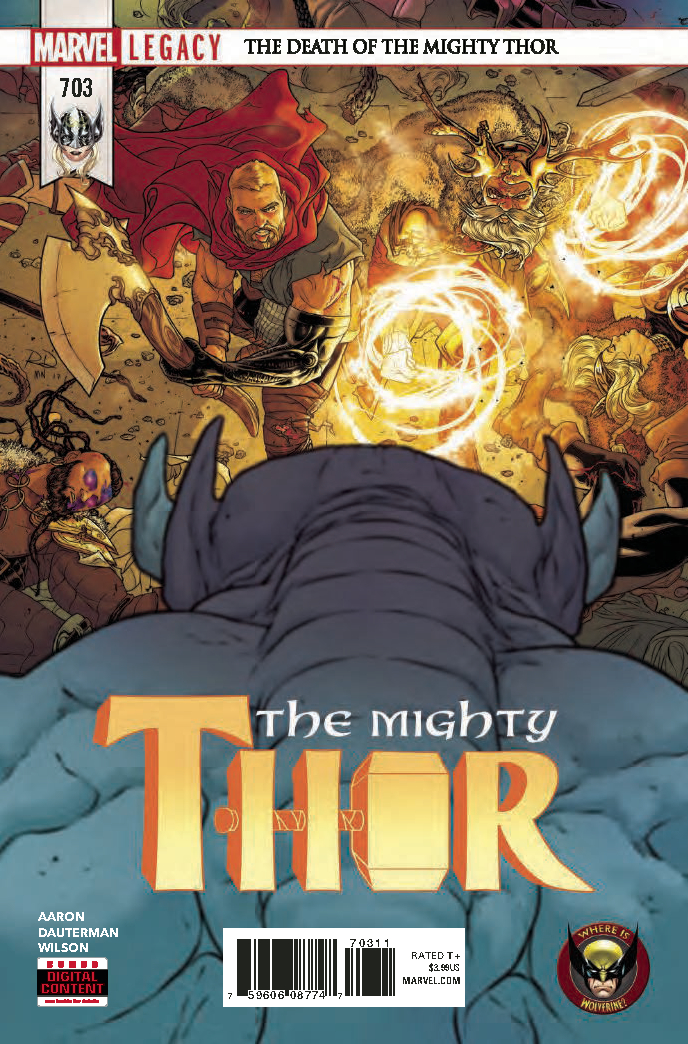 (W) Justin Jordan (A) Bachan (CA) R. B. Silva
SRP: $3.99
LEARNING CURVE PART 2
• ELSA BLOODSTONE IS MISSING!
• When KID KAIJU's mentor goes missing, he will have to use all of his wits - and his knowledge of monster lore - to track her down and save the day.
• There is something in the deep, dark ocean, something ancient and terrible, long slumbering and now awake...and it's HUNGRY!
Rated T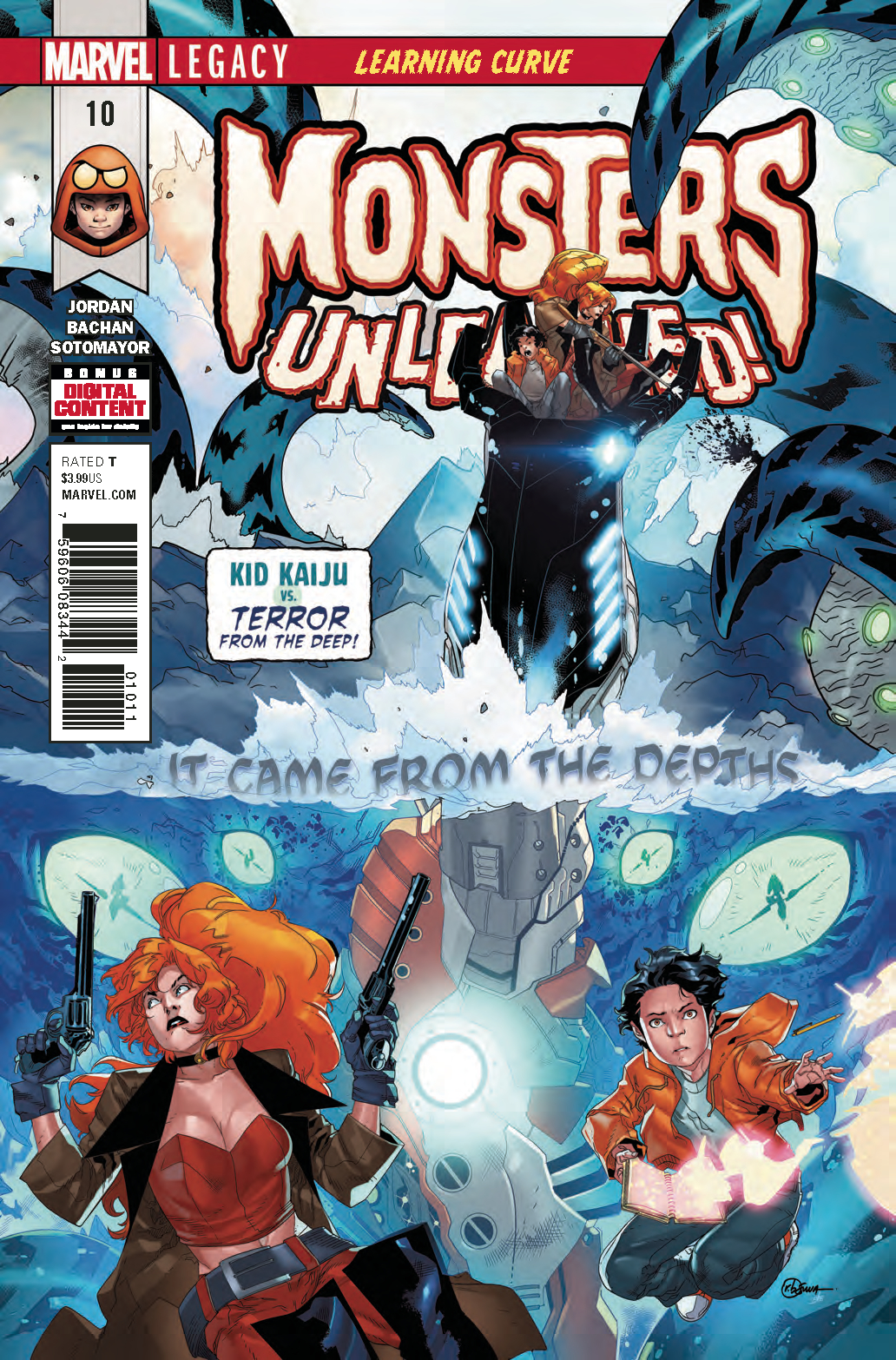 PETER PARKER: THE SPECTACULAR SPIDER-MAN #299
(W) Chip Zdarsky (A) Adam Kubert, Juan Frigeri (CA) Marcos Martin
SRP: $3.99
Most Wanted Part 3
• Tinkerer enlists the aid of his augmented allies to squash Spider-Man once and for all!
Rated T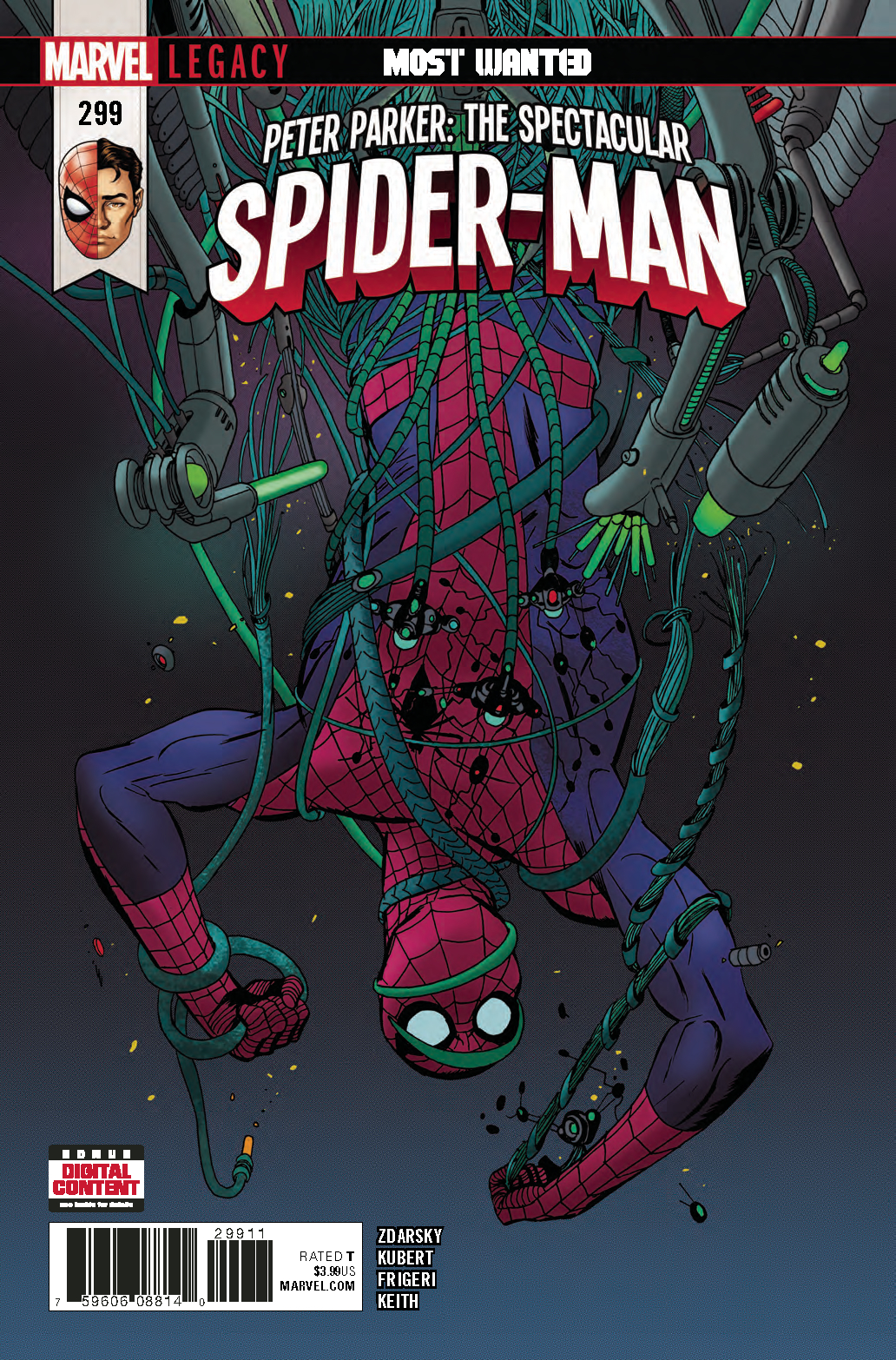 (W) Kieron Gillen (A) Salvador Larroca (CA) David Marquez
SRP: $3.99
THE ASHES OF JEDHA, PART 5
The Leviathan is heading for the remains of Jedha, prepared to pick the carcass of the once-holy planet clean. But with Luke Skywalker torn between his allegiance to the Rebellion and pursuing the path of a Jedi, who will lead the charge against the Empire?
Rated T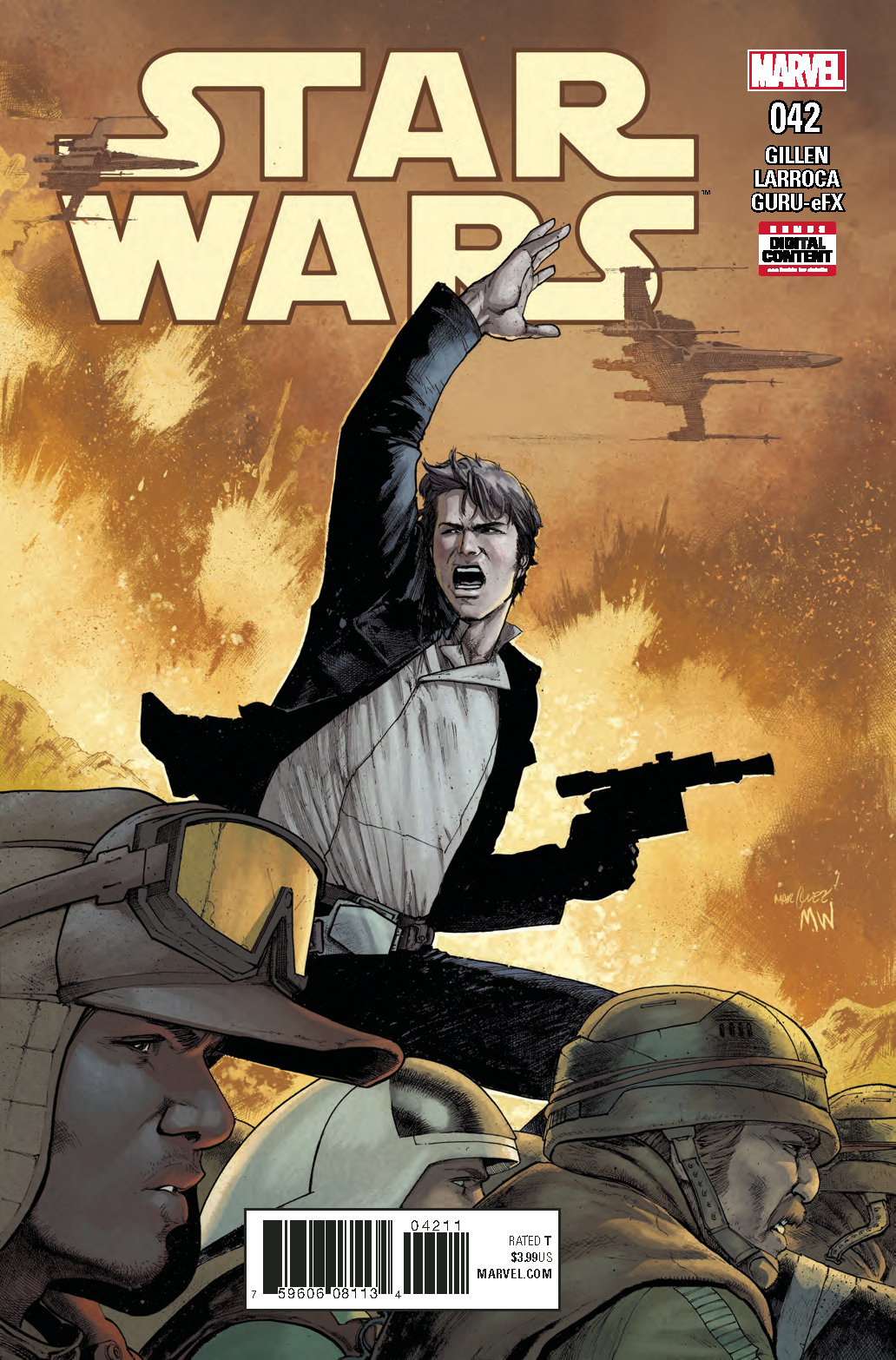 (W) Greg Pak (A) Yildiray Cinar (CA) David Nakayama
SRP: $3.99
NUKE-CLEAR WAR Part 2
• Sabretooth and the original Nuke--surrounded by the Nuke Platoon!
• Without Old Man Logan to reign him in, will Sabretooth submit to his darker nature and let loose?
• And what does this mean for the future of Weapon X?
Rated T+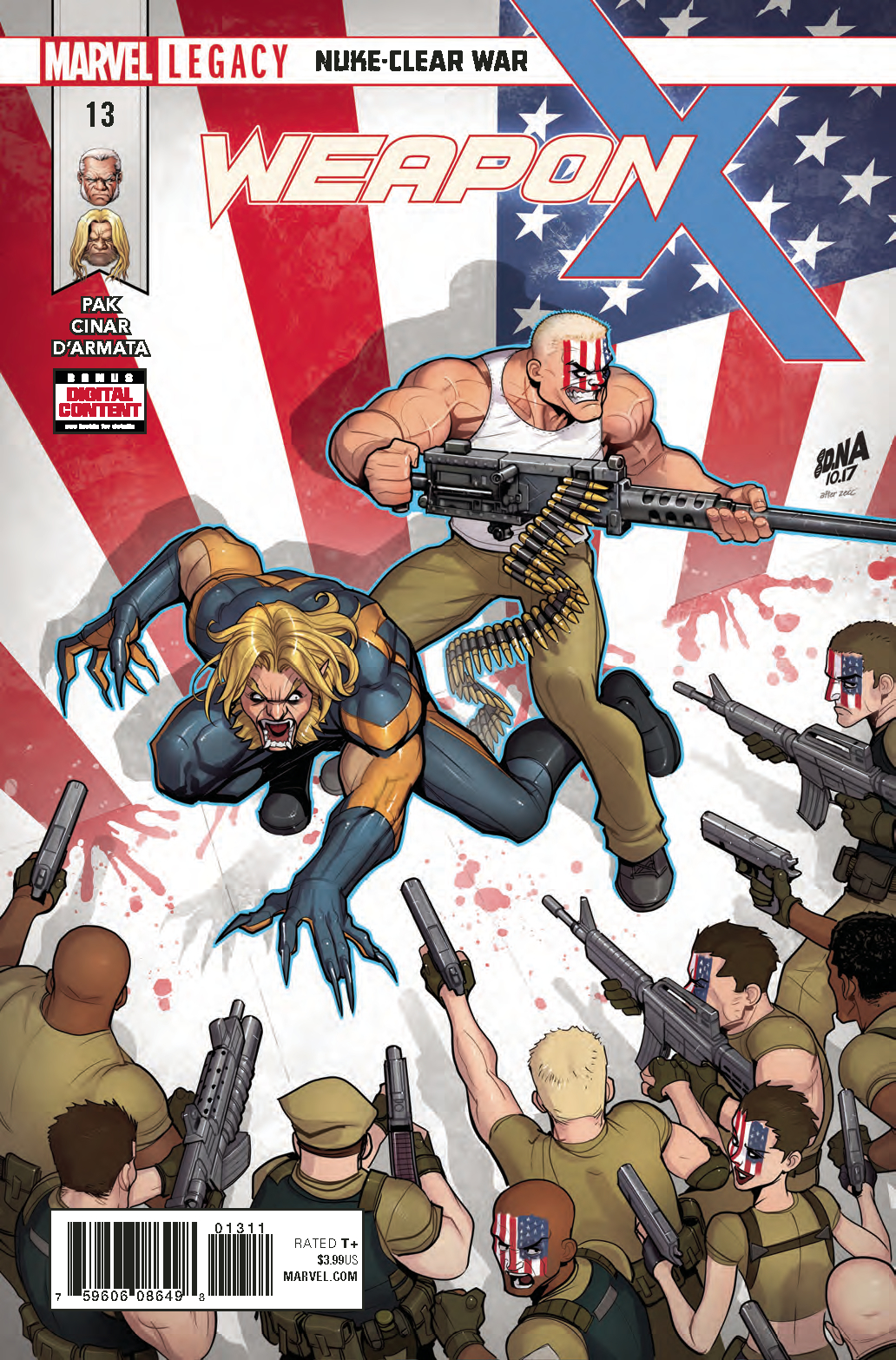 (W) Marc Guggenheim (A) Lan Medina (CA) Ken Lashley
SRP: $3.99
THE NEGATIVE ZONE WAR Part 5
• The X-Men's victory against the might of Scythian has come at a cost...which might kill them all!
• How can the X-Men survive on a barren planet?
• You DO NOT want to miss the status quo-altering final page!
Rated T+