THE AMAZING SPIDER-MAN #794
(W) Dan Slott (A) Stuart Immonen (CA) Alex Ross
SRP: $3.99
THREAT LEVEL RED Part 1
• NEARLY ONE YEAR AGO Spider-Man hurled the dangerous madman called Zodiac a full year into the future.
• IN THIS ISSUE Spidey catches up to him, and Zodiac's had a whole year to prepare for their rematch!
Rated T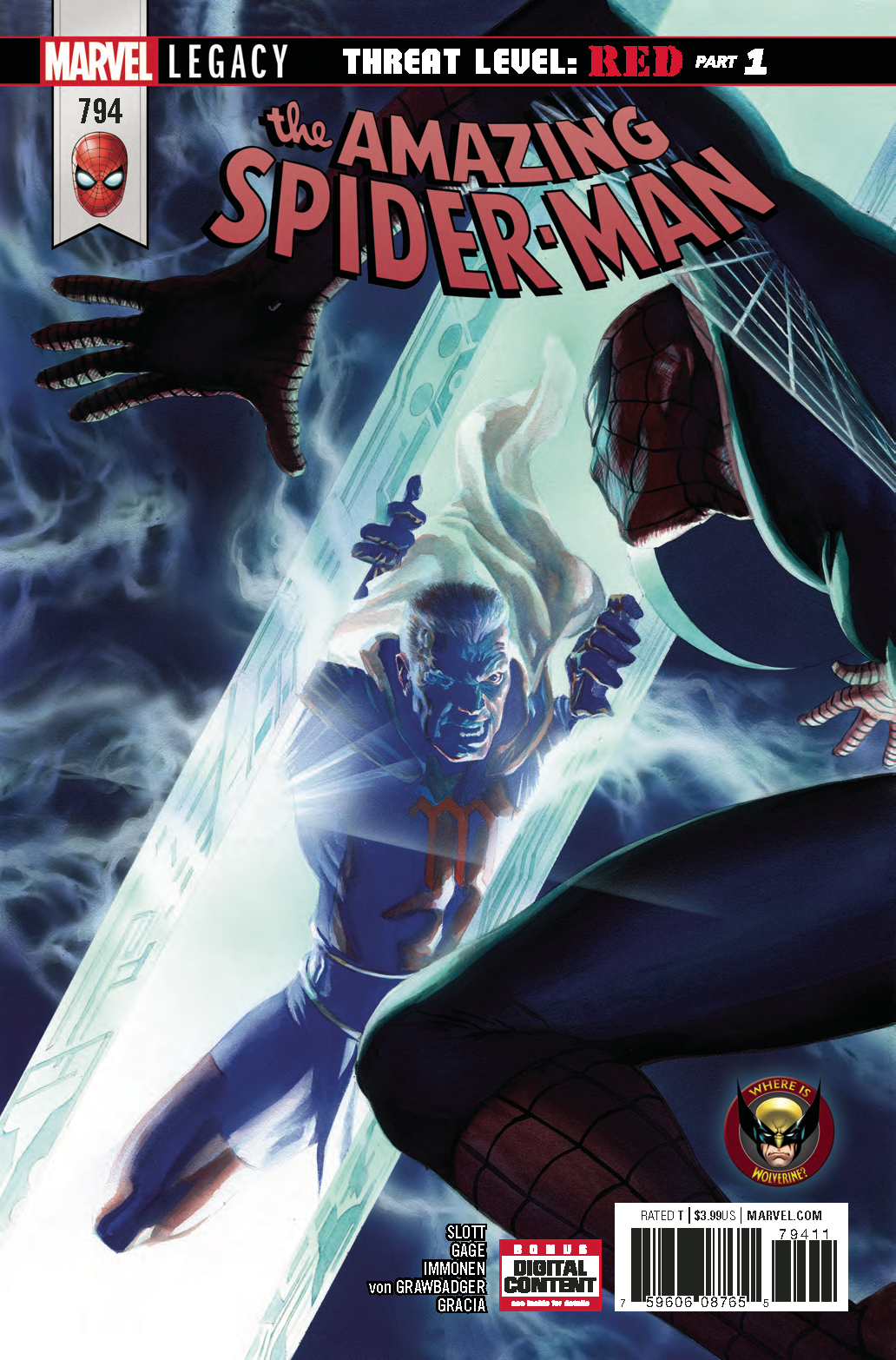 (W) Mark Waid, Al Ewing, Jim Zub (A) Pepe Larraz (CA) Mark Brooks
SRP: $3.99
NO SURRENDER Part 3
NOW ON SALE WEEKLY!
Quicksilver flamed out of the Avengers, leaving devastation in his wake. But now that it's all hands on deck, is this his chance at redemption? Or will his hunger to prove himself be his downfall?
Rated T+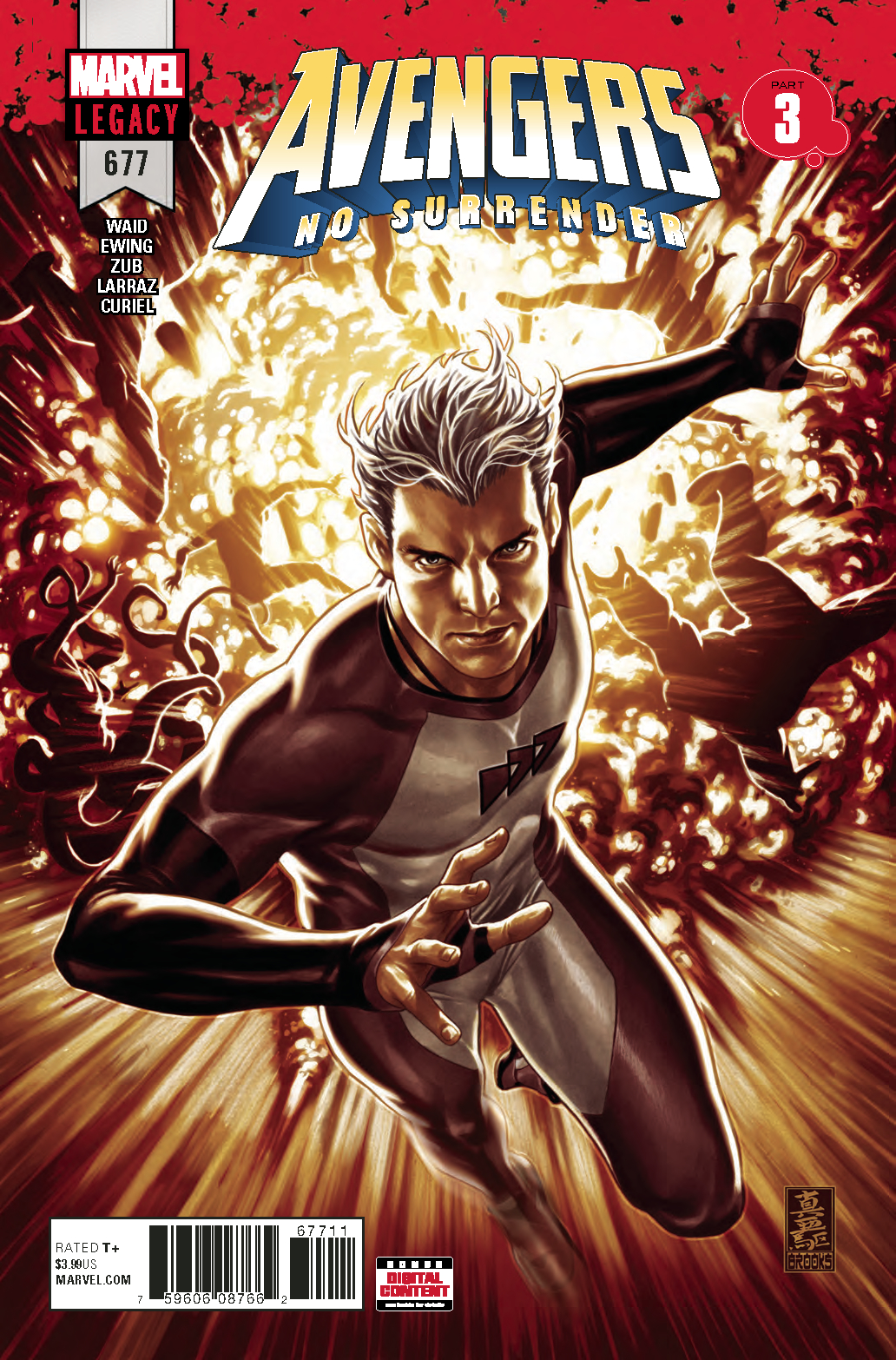 (W) Ta-Nehisi Coates (A) Leonard Kirk (CA) Brian Stelfreeze
SRP: $3.99
KLAW STANDS SUPREME Part 4
• The Dora Milaje once lost faith in their nation. Can the threat of Ulysses Klaw and a hostile army reunite the king and his guard?
• Meanwhile, Klaw and his allies set in motion the next stage of their attack! Can Midnight Angels Ayo and Aneka escape to warn their king--or will the mind-controlling Zenzi reach them first?
• The Black Panther loses ally after ally as Klaw's powers grow. Legacy continues as T'Challa struggles to keep control!
Rated T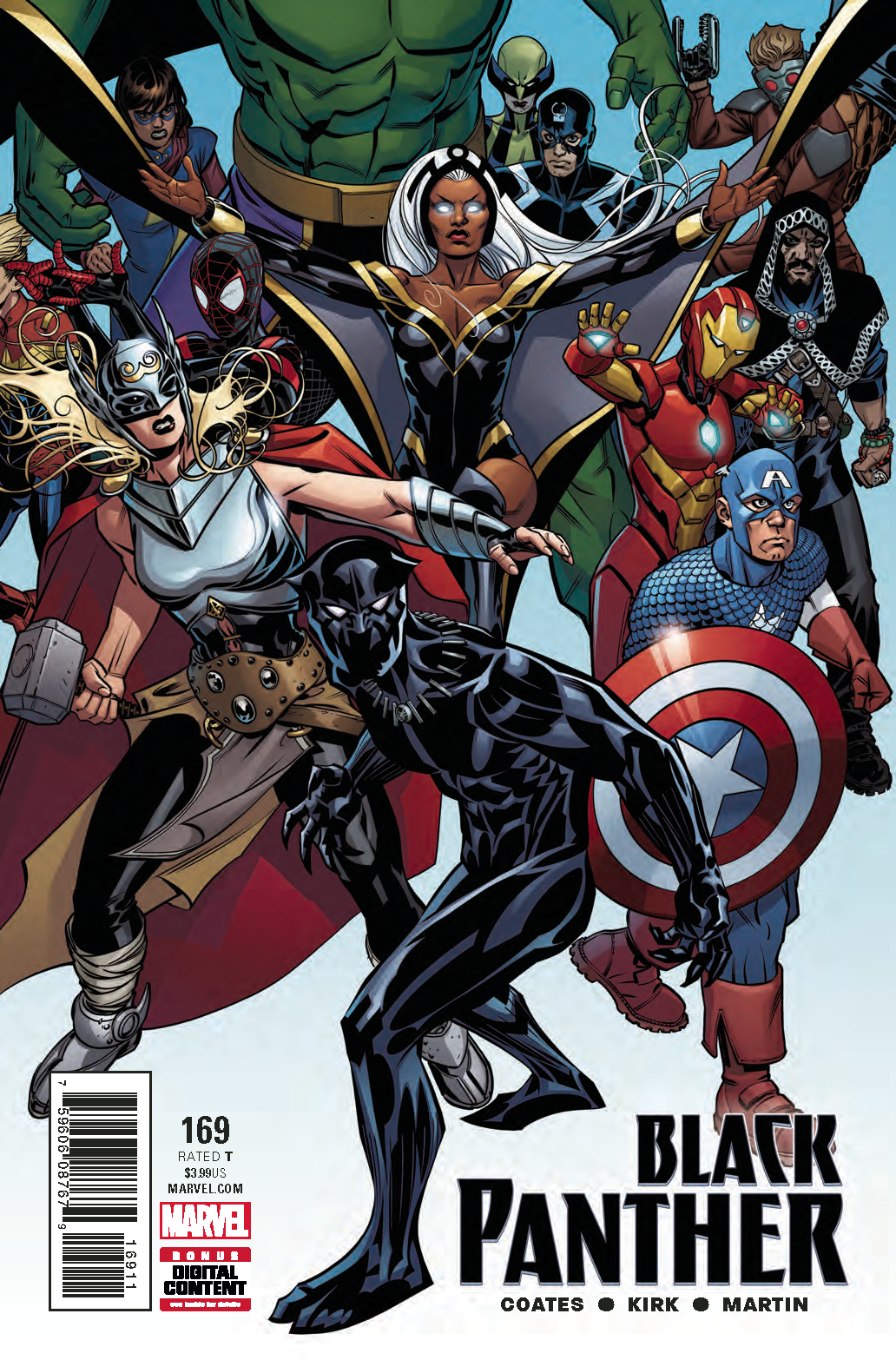 (W) Al Ewing (A) Michael Del Mundo (CA) Daniel Acuna
SRP: $4.99
THE INUMANS FACE THE WRATH OF THEIR CREATORS!
The Royal Family has spent months tracking down Primagen, the element that birthed Terrigen and could save the Inhuman race from its slow extinction. But to get it, they confronted the Progenitors - beings older than the Earth itself. They stole fire from the gods. And the gods are angry. The fate of planet Earth once again sits in Black Bolt and Medusa's hands. The Progenitors are here to end their experiment once and for all - and our world with it. Who will be able to stand...on Judgment Day?
Rated T+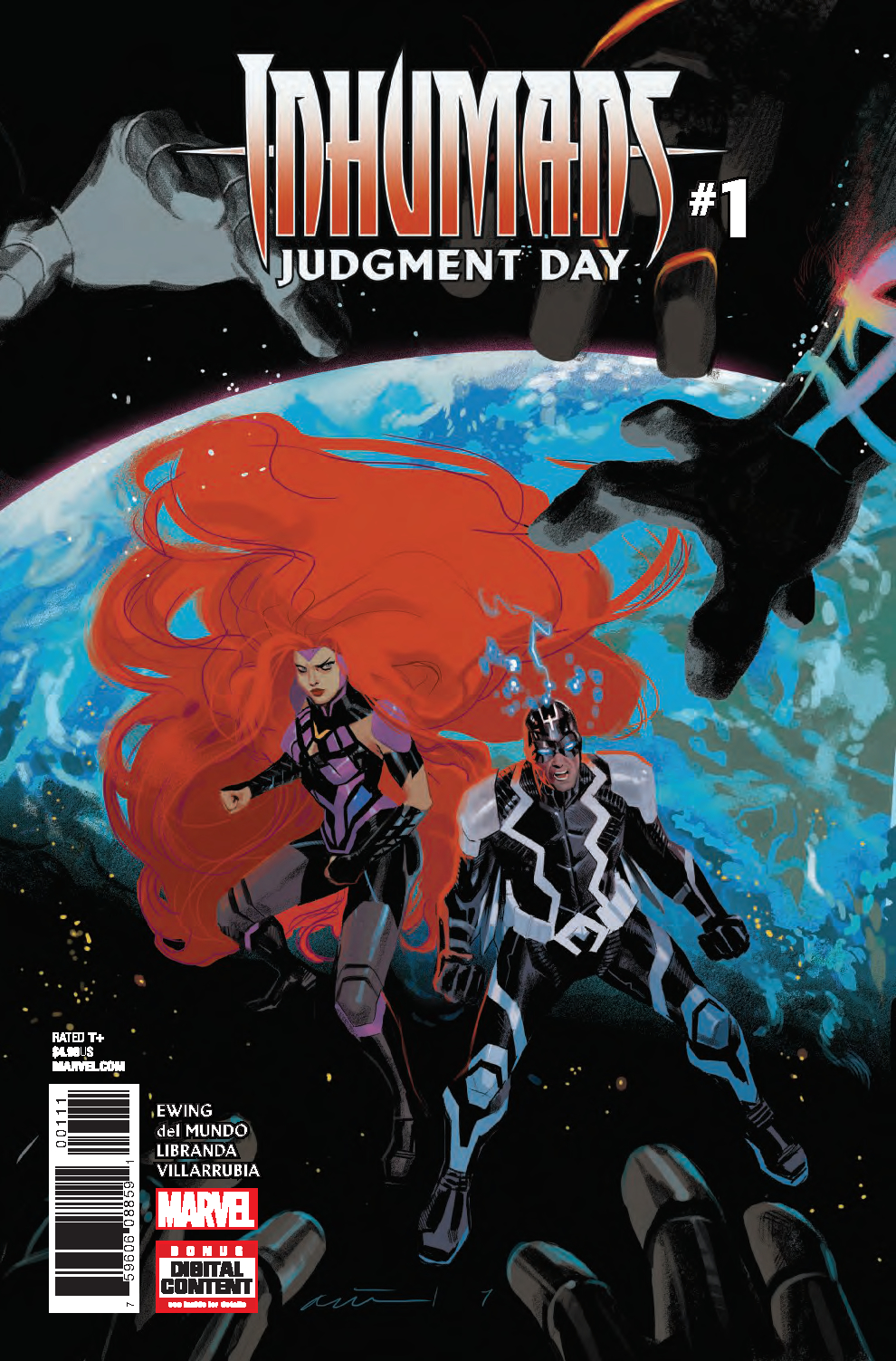 (W) Peter Milligan (A) Wilfredo Torres (CA) Javier Rodriguez
SRP: $3.99
Trauma Part 1
A mind-bending X-Men tale from the brains of Peter Milligan (X-Statix, Shade the Changing Man) and Wilfredo Torres (Moon Knight, Black Panther)! David Haller, the son of Professor Charles Xavier, has always had trouble containing the multiple personalities in his mind. And with each personality, comes a wild and dangerous mutant power. But now, a terrifying new personality is threatening to absorb these powers and take over David's mind and body. In a desperate attempt to save himself, David seeks out the help of renowned young psychotherapist Hannah Jones to delve into his fractured mind and fight back this dark personality. But unknown to Legion....Dr Jones brings her own demons with her...
Rated T+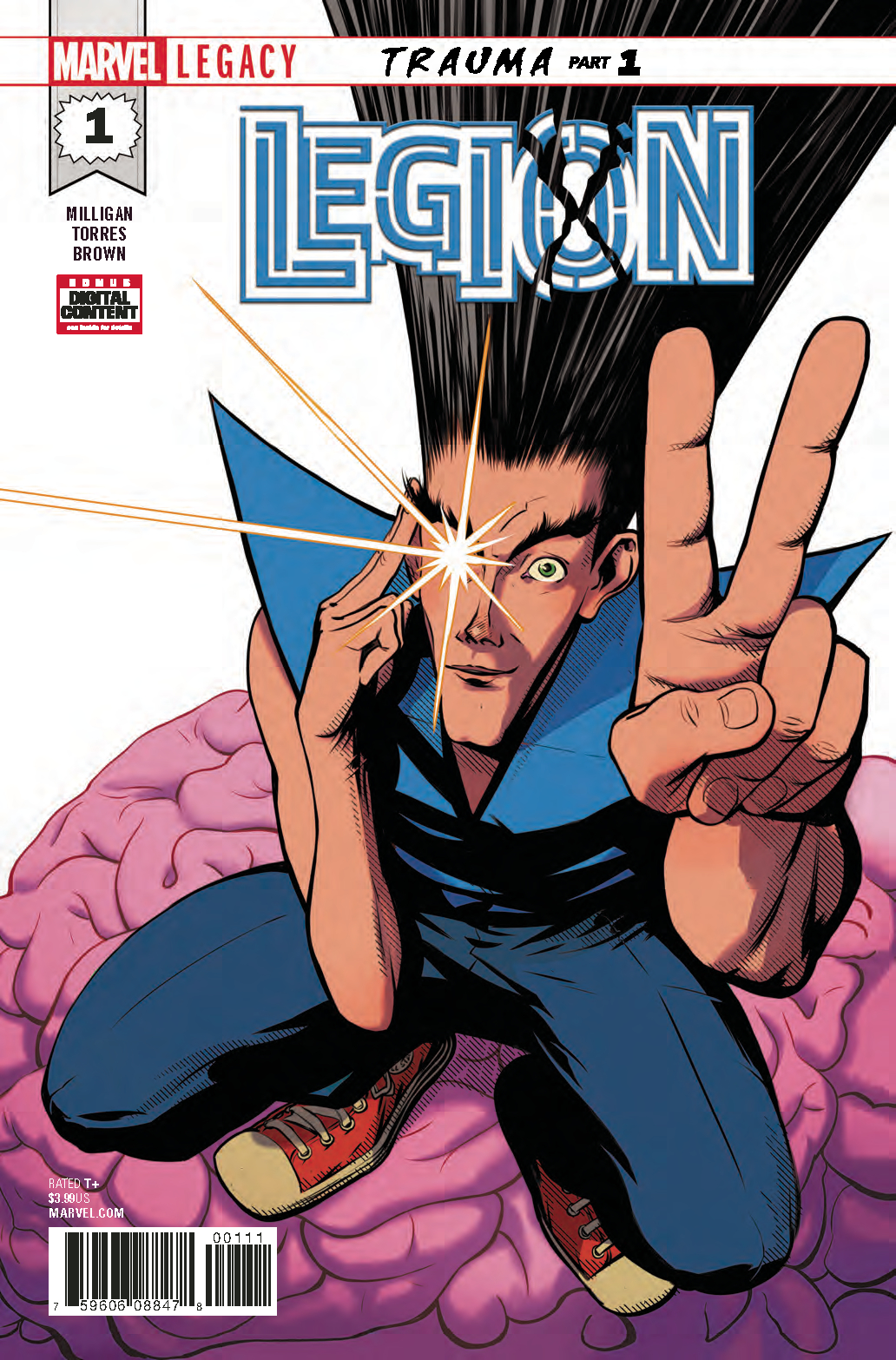 (W) David Walker (A) Guillermo Sanna (CA) Razzah
SRP: $3.99
CAGED Part 4
• Luke is rescued from the collapsed mine, but he's out of the frying pan and into the fire!
• What horrors await him in Ringmaster's prison hospital?
Rated T+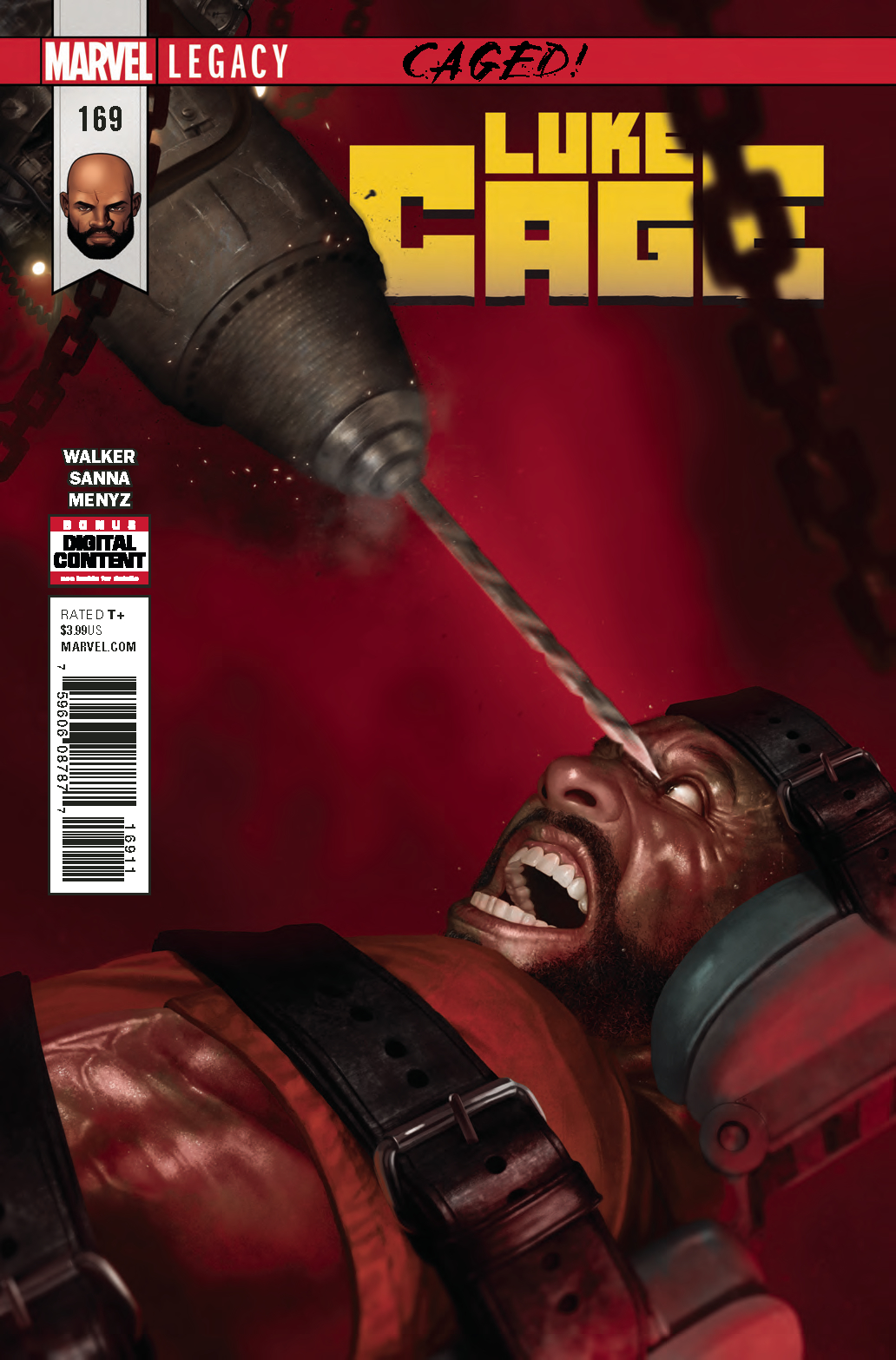 (W) Chip Zdarsky (A/CA) Jim Cheung
SRP: $3.99
THE FATE OF THE FOUR Part 2
• What is THE SECRET OF REED RICHARDS? And is it deep within MONSTER ISLAND?
• Ben and Johnny are the only ones who can uncover it, unless DOOM beats them to it! THE FATE OF THE FOUR continues here!
Rated T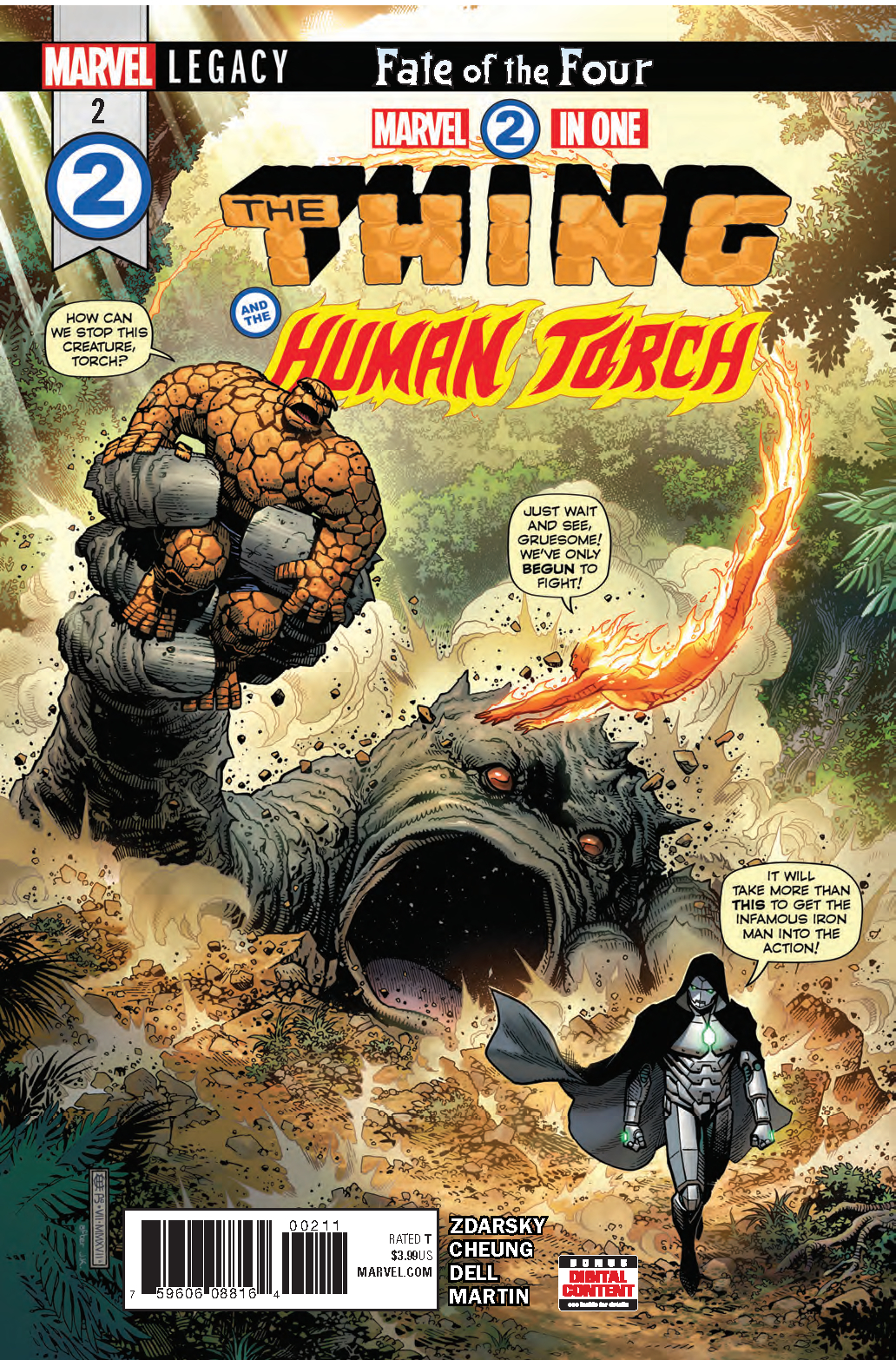 MARVELS AVENGERS INFINITY WAR PRELUDE #1
(W) Will Pilgrim (A) Tigh Walker (CA) Ryan Meinerding
SRP: $3.99
When a terrorist puts the Avengers at odds, CAPTAIN AMERICA and THE WINTER SOLDIER go rogue to find him - but IRON MAN isn't far behind. Will the Avengers survive the fallout? Then, find out where Captain America, the Falcon and the Black Widow are headed next - because the world needs heroes, whether it wants them or not. And get a sneak peek at Tony Stark's brand-new armor! Get ready for MARVEL'S THE AVENGERS: INFINITY WAR in part 1 of this special prelude!
Rated T
PHOENIX RESURRECTION RETURN JEAN GREY #4
(W) Matthew Rosenberg (A) Ramon Rosanas (CA) Leinil Francis Yu
SRP: $3.99
A light in the darkness is not always welcome.
Kitty Pryde, Old Man Logan and Cyclops are leading teams of X-Men all across the globe, chasing events connected to the Phoenix. But with teammates disappearing and familiar enemies returning, the X-Men are fighting a losing battle. Beast doesn't know how or what shape it will take, but he knows they are running out of time before the Phoenix makes its true presence known.
Meanwhile, a young woman named Jean is starting to go insane in her peaceful, suburban life. Nightmares and daydreams are spilling over into the world and revealing cracks in her reality. Jean's life and everything in it may just be a facade, but made by who? And why?
Jean needs to escape. The X-Men need to stop the cycle of death the Phoenix brings. Their worlds will violently collide as Jean searches for an opening and the X-Men fight for closure. But when they are brought together, will the X-Men be reunited with their long-lost teammate - or something darker?
Rated T+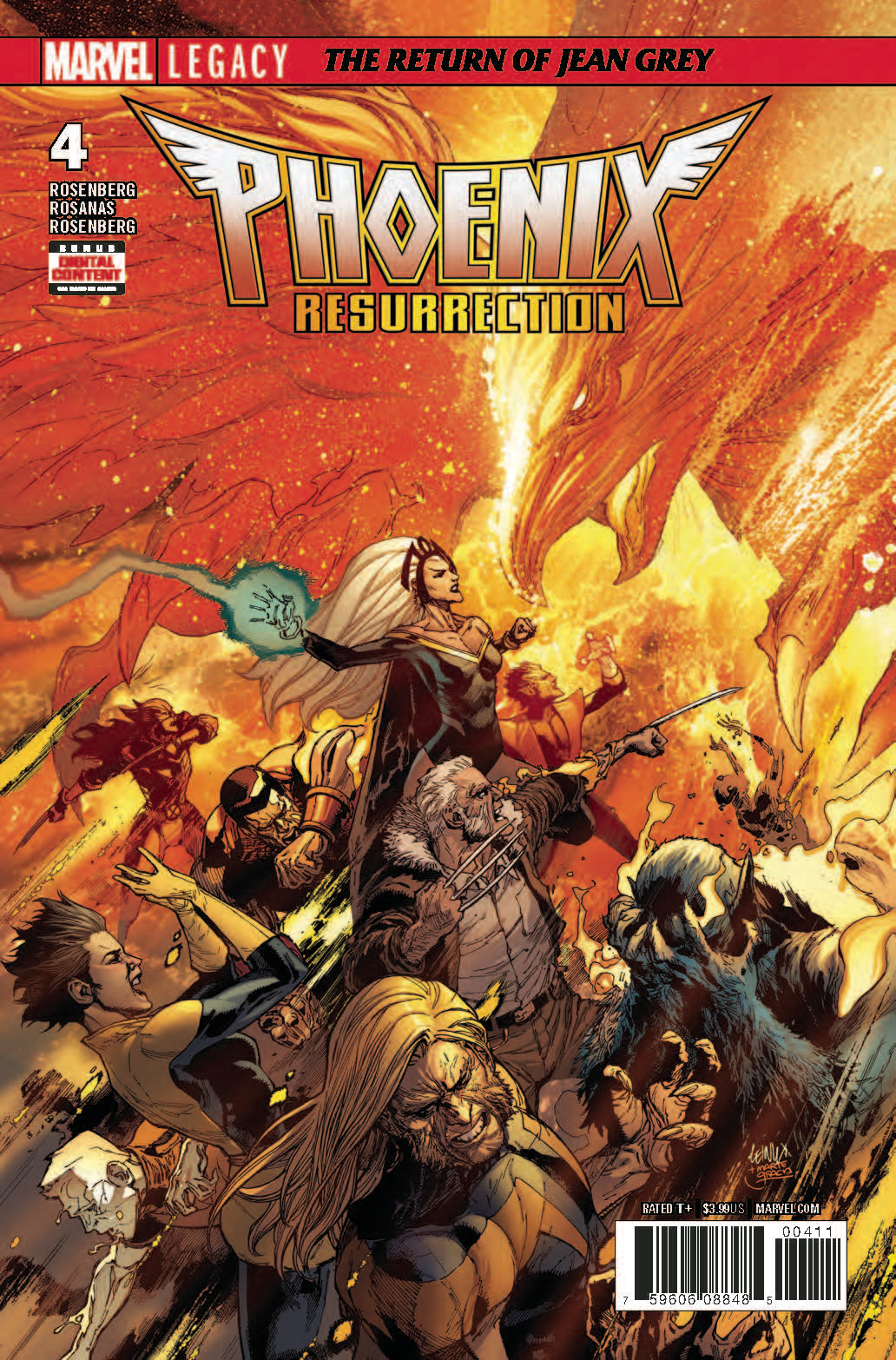 STAR WARS POE DAMERON #23
(W) Charles Soule (A) Angel Unzueta (CA) Phil Noto
SRP: $3.99
• General Organa's covert mission on Cato Neimoidia has hit a serious snag, and the mission to find Lor San Tekka is in jeopardy!
• Can Black Squadron survive an attack from the least expected source?
Rated T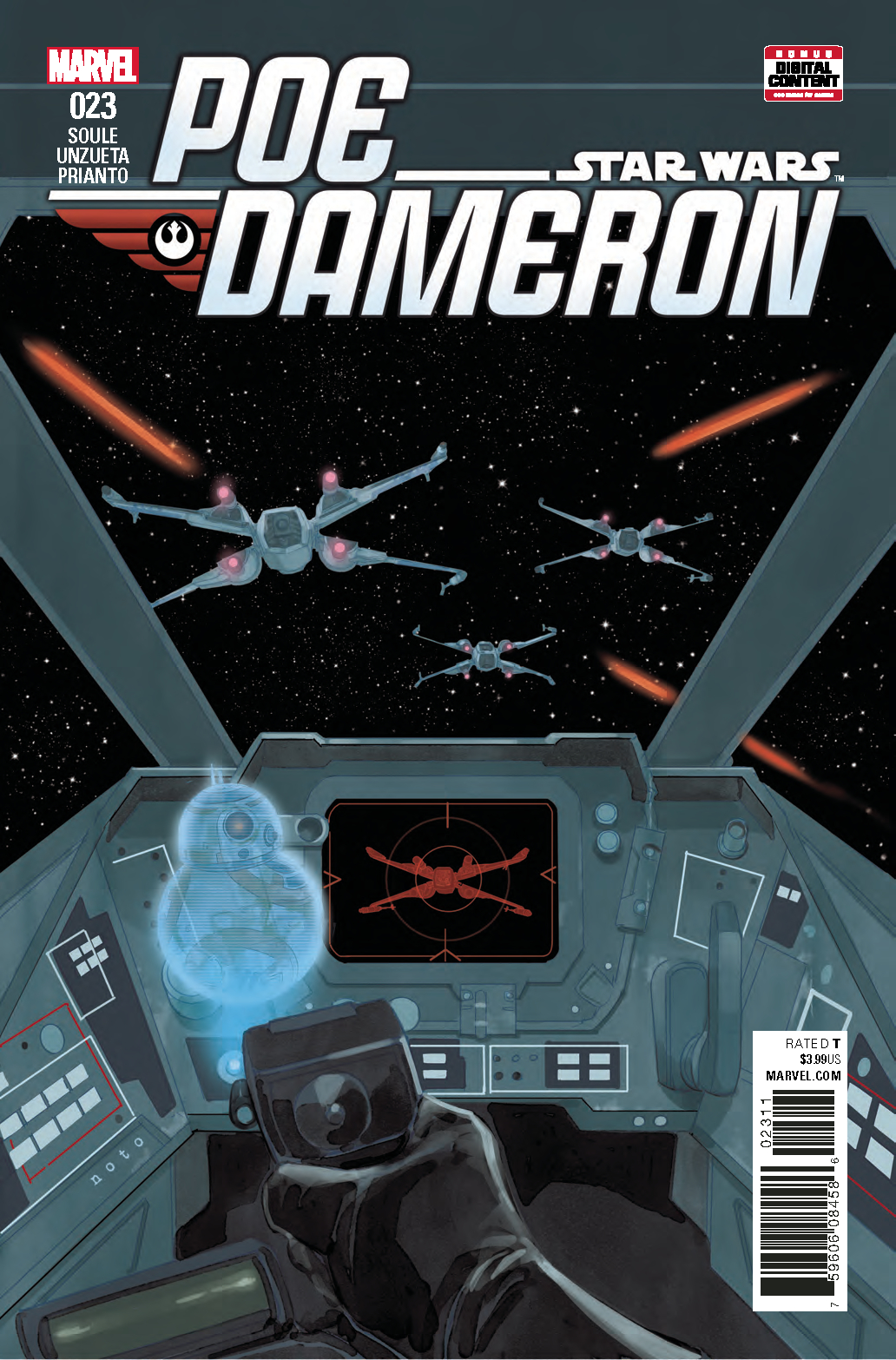 (W) Donny Cates (A/CA) Geoff Shaw
SRP: $3.99
THANOS WINS Part 3
As King Thanos and his Rider prepare to face the coming forces of the Fallen One, he surveys the Universe he's dominated...just a king and his dog. His big...green...dog...
Parental Advisory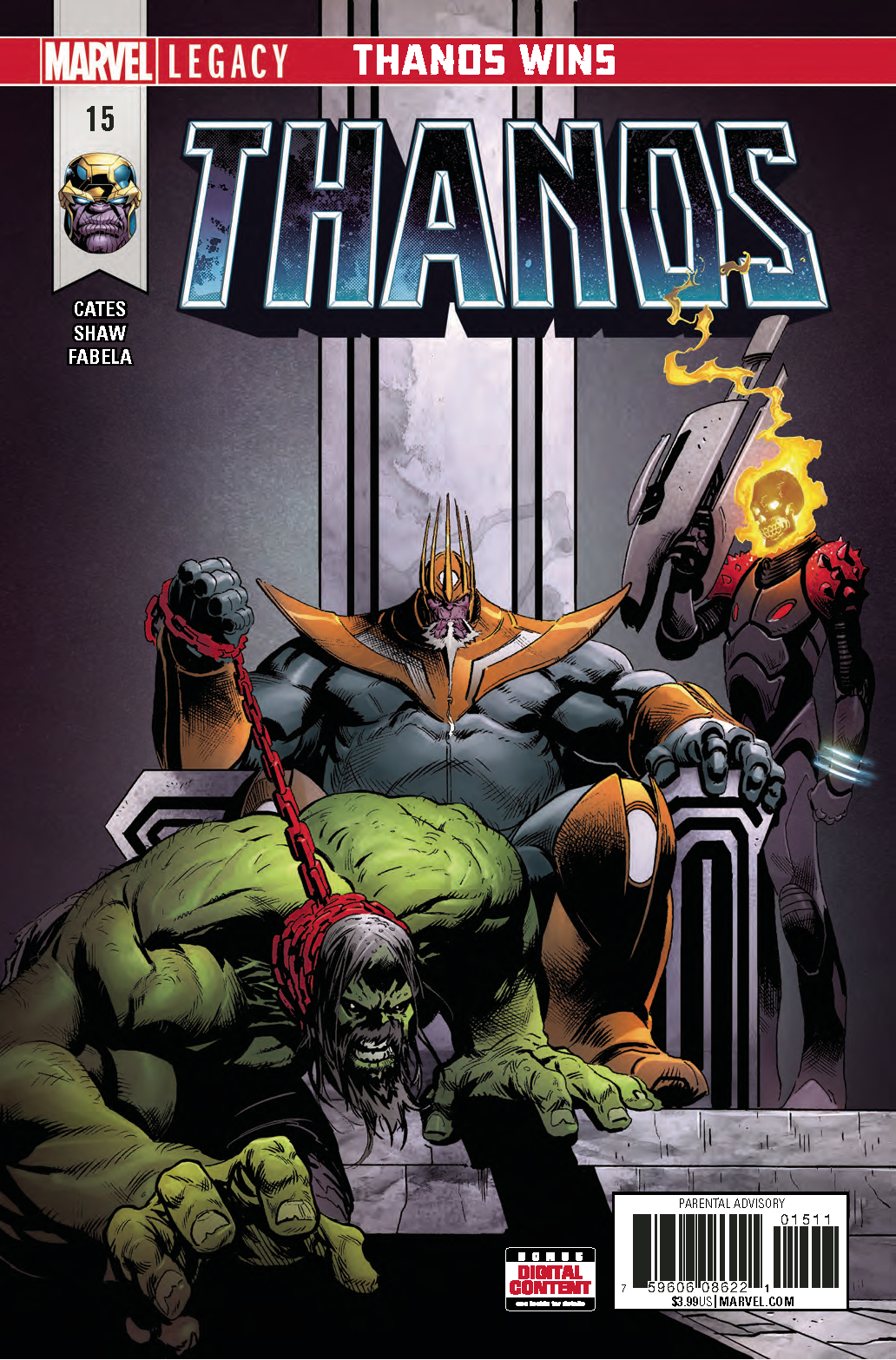 (W) Cullen Bunn (A) R. B. Silva (CA) Arthur Adams
SRP: $3.99
CROSS-TIME CAPERS Part 4
• The X-MEN have traveled back in time to encounter...THEMSELVES!
• But why are the X-Men of the past acting like such jerks?
• The X-Men have allied with MAGNETO in the present, but what happens when they team up with the villainous Master of Magnetism?
Rated T+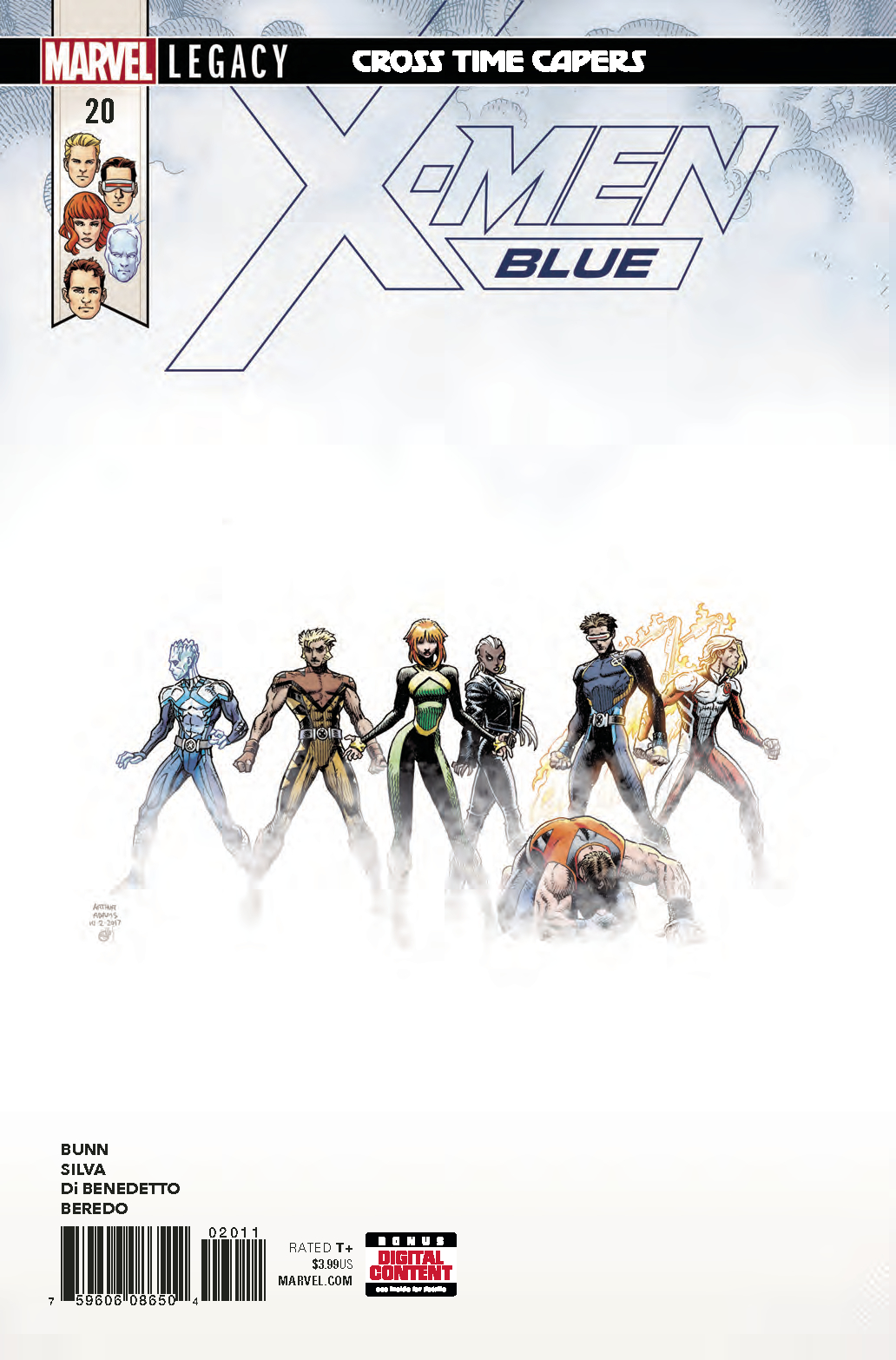 (W) Cullen Bunn (A) Edgar Salazar (CA) Nick Bradshaw
SRP: $4.99
THE CROSSOVER BETWEEN VENOM AND X-MEN BLUE STARTS HERE!
Spinning out of the events of Venomverse, the Children of the Atom and the Lethal Protector team up to take down an extradimensional threat! This is it, folks, the team-up you've been asking for: X-MEN BLUE and VENOM must band together in the cold reaches of space to protect our universe from a threat more diabolical than you can imagine. But will EDDIE BROCK, his faithful SYMBIOTE, MARVEL GIRL, CYCLOPS, ICEMAN, BEAST and ANGEL be enough to save this universe? I really, really hope so.
Rated T+