(W) Charles Soule (A) Ron Garney (CA) Greg Land
SRP: $3.99
XAVIER VERSUS PROTEUS!
In the penultimate issue of this high-stakes X-Men story, PROTEUS and CHARLES XAVIER face off in a psychic battle for the ages with nothing less than the fate of all free-thinking people at stake. With PSYLOCKE, GAMBIT, ROGUE, OLD MAN LOGAN and BISHOP by his side, will this team of heavy hitters be able to take Proteus down once and for all?
Rated T+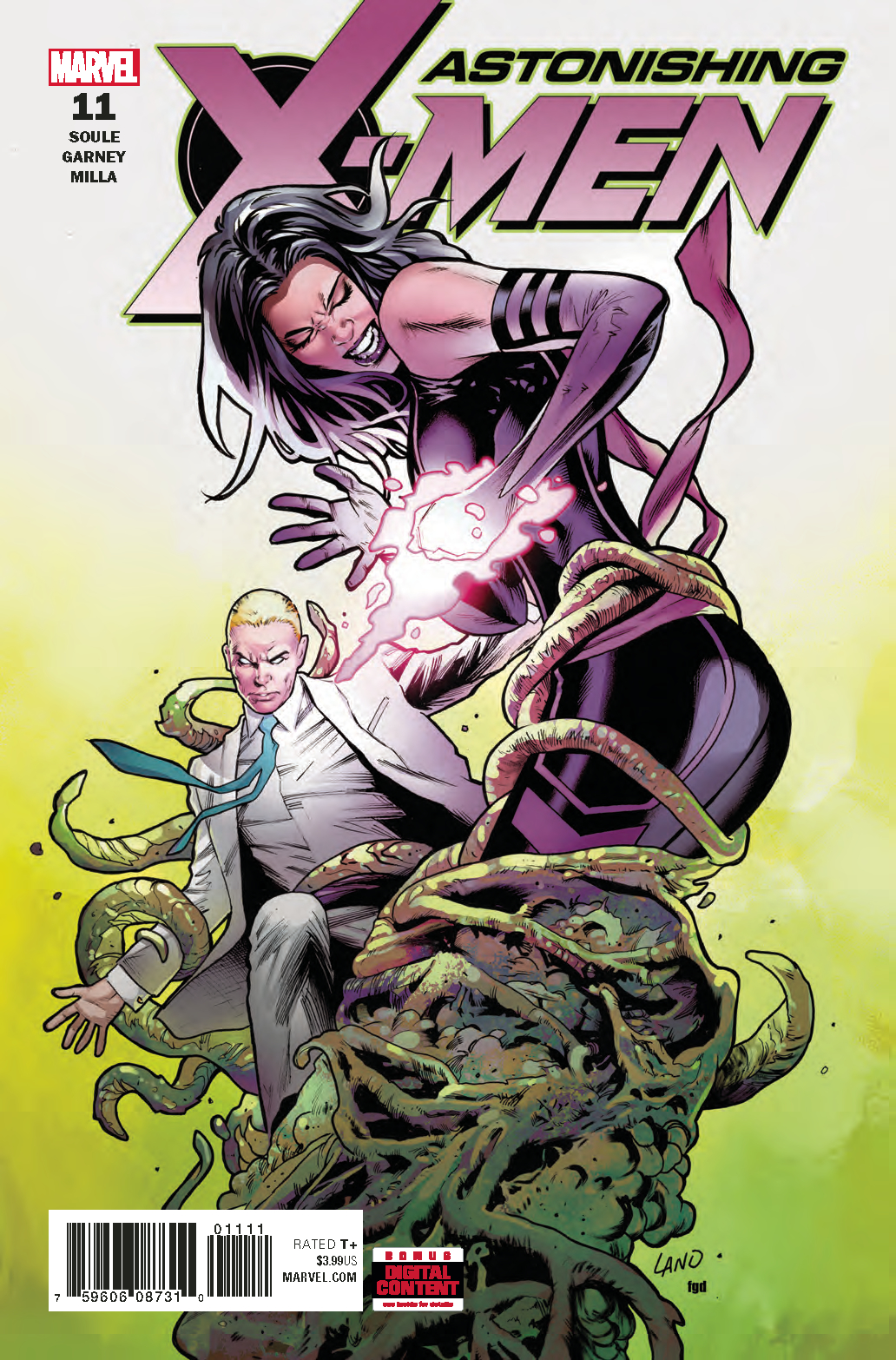 (W) Jason Aaron (A/CA) Ed McGuinness
SRP: $4.99
A NEW ERA DAWNS FOR EARTH'S MIGHTIEST HEROES -
courtesy of JASON AARON and ED McGUINNESS!
Thor Odinson. Steve Rogers. Tony Stark. The Big Three of the Avengers are reunited at last! And just in time to save the world from total annihilation at the hands of their most powerful enemies yet: the 2000-foot-tall space gods known as Celestials.
Behold the coming of the Final Host.
Who will answer the call to assemble for a wild new era of Earth's Mightiest Heroes? Hint: one of them has a flaming skull for a head. And what strange, world-shaking connection exists between the Final Host and Odin's ancient band of Prehistoric Avengers?
Rated T+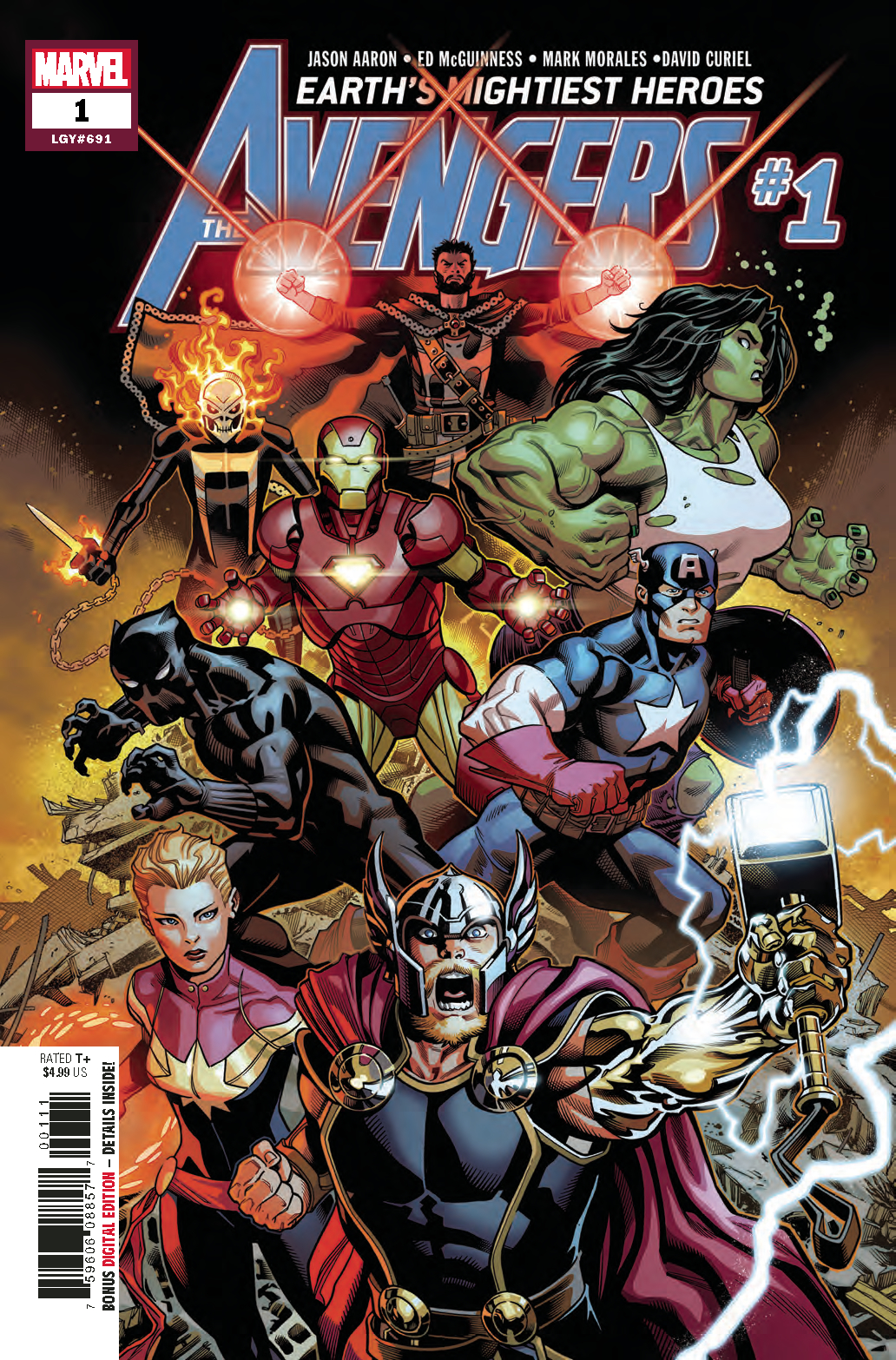 (W) Mark Waid (A) Leonardo Romero, J. G. Jones, Adam Hughes (CA) Michael Cho
SRP: $3.99
PROMISED LAND Part 1
The year is 2314, and the grandson of Steve Rogers lives in the utopian America of which his ancestor dreamed. The legacy of Captain America has been realized - but something sinister lies beneath the surface! Leonardo Romero (HAWKEYE) joins Mark Waid for this very special look into the tomorrow of Captain America, featuring guest contributions from notable artists past and present!
Rated T+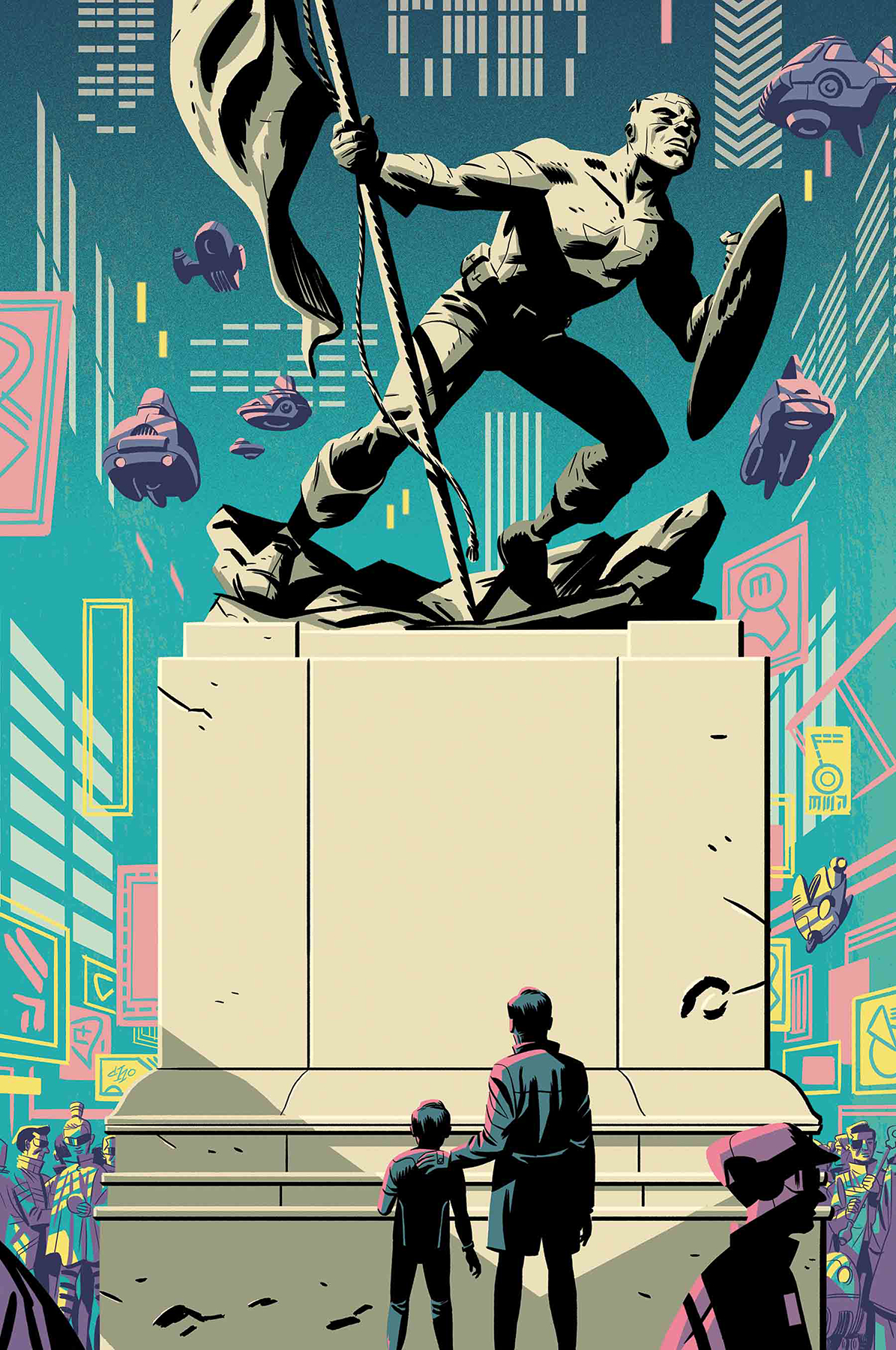 HUNT FOR WOLVERINE WEAPON LOST #1
(W) Charles Soule (A) Matteo Buffagni (CA) Greg Land
SRP: $3.99
WOLVERINE MAY BE THE BEST THERE IS AT WHAT HE DOES... BUT SO ARE THEY!
As one of the biggest mysteries in the MARVEL UNIVERSE unfolds, DAREDEVIL assembles a squad of uncanny detectives to track down WOLVERINE - MISTY KNIGHT, FRANK MCGEE and the mutant known as CYPHER. Investigating recent sightings across the globe of a man believed to be LOGAN, the squad uncovers a deep conspiracy with huge ramifications for the RETURN OF WOLVERINE.
Parental Advisory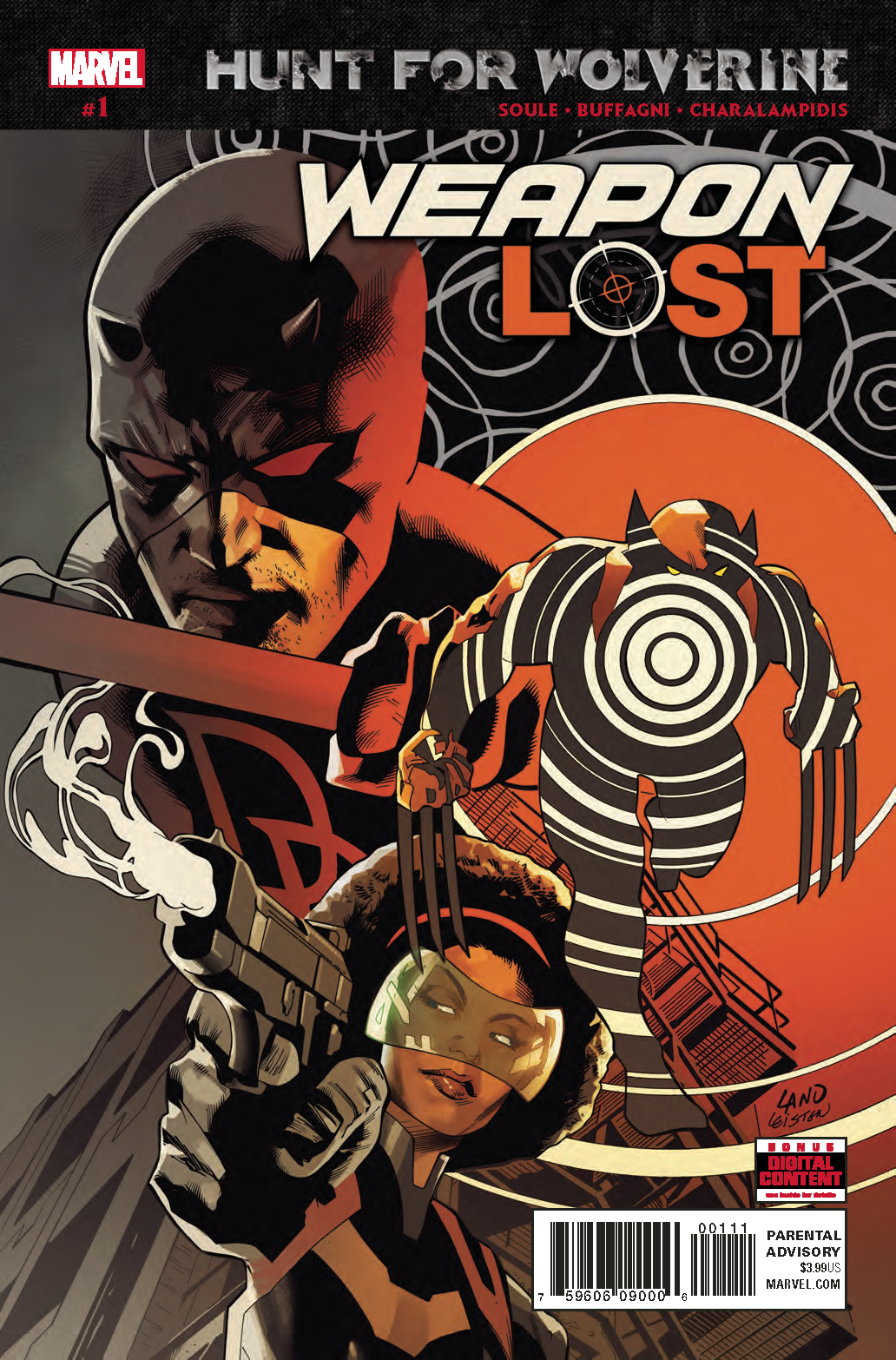 (W) Gerry Duggan (A) Aaron Kuder, Mike Hawthorne, Mike Deodato (CA) Nick Bradshaw
SRP: $4.99
As the Guardians' last mission together draws to a close, the war for the Infinity Stones has only just begun! Adam Warlock continues to search for the Soul Stone but encounters an unexpected foe...the SILVER SURFER?! Keep your eyes to the stars as Marvel's biggest cosmic story continues!
Rated T+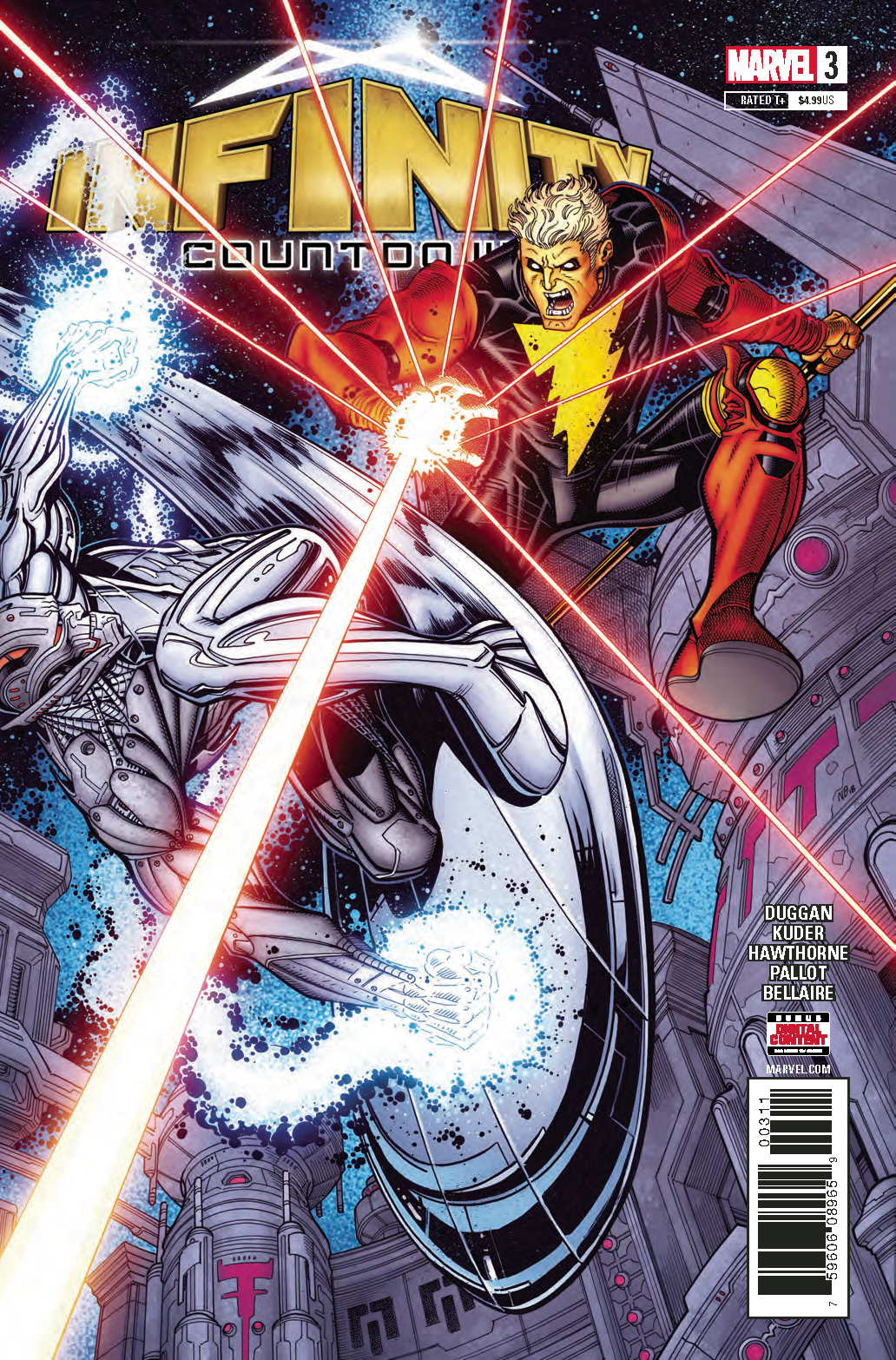 (W) Narcisse, Evan, Ta-Nehisi Coates (A) Javier Pina (CA) Brian Stelfreeze
SRP: $3.99
WINDS OF CHANGE BLOW THROUGH WAKANDA!
SECRET ORIGIN OF THE BLACK PANTHER Part 5
• Just as Wakanda comes onto the global stage, enemies close by make their move! The Hyena Clan is out to exploit the country's vast technology - and with a new king on the throne, it's a perfect time to strike.
• Assaulted on all fronts, T'Challa seeks out a love he left behind: Ororo Munroe, soon-to-be Storm of the X-Men. A missing chapter of the Black Panther and Storm's lifelong romance comes to light!
• And it's a triple threat as a traitor gathers forces. What is Project Koukou - and who is behind it?!
Rated T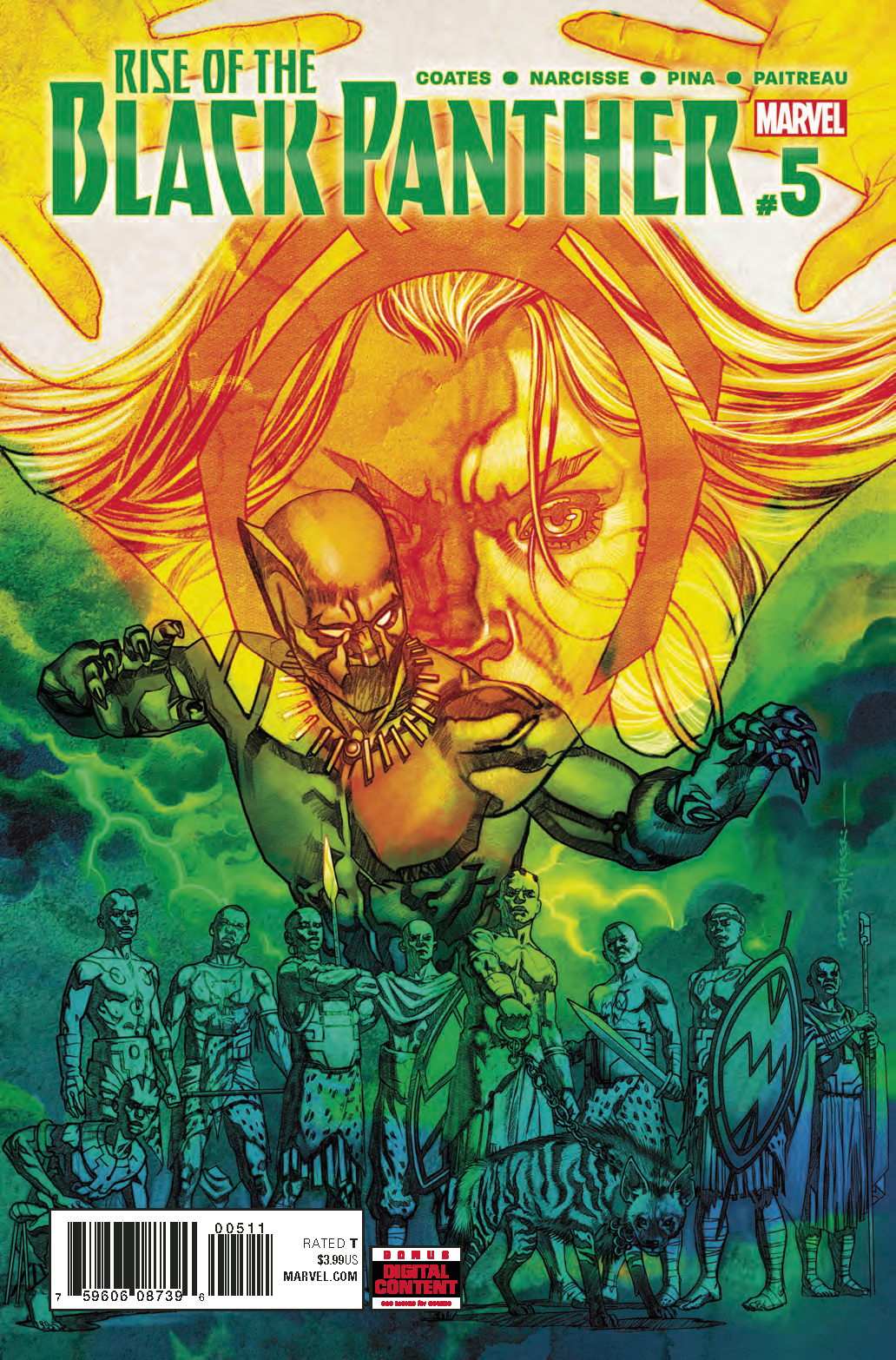 (W) Kelly Thompson (A) Pere Perez (CA) Kris Anka
SRP: $3.99
• It's ROGUE and GAMBIT vs. LAVISH for all the marbles (nobody cares about marbles anymore, but it's still a great saying, just go with it)!
• The stakes in Paraíso couldn't be higher - the fates of innocent mutants, Rogue and Gambit, AND the hottest relationship in the Marvel Universe - all hang in the balance!
• Does being together make Rogue & Gambit unstoppable? Or does it doom their mission and everyone they're trying to save?
• When the dust settles WHO and WHAT will be left standing?
Rated T+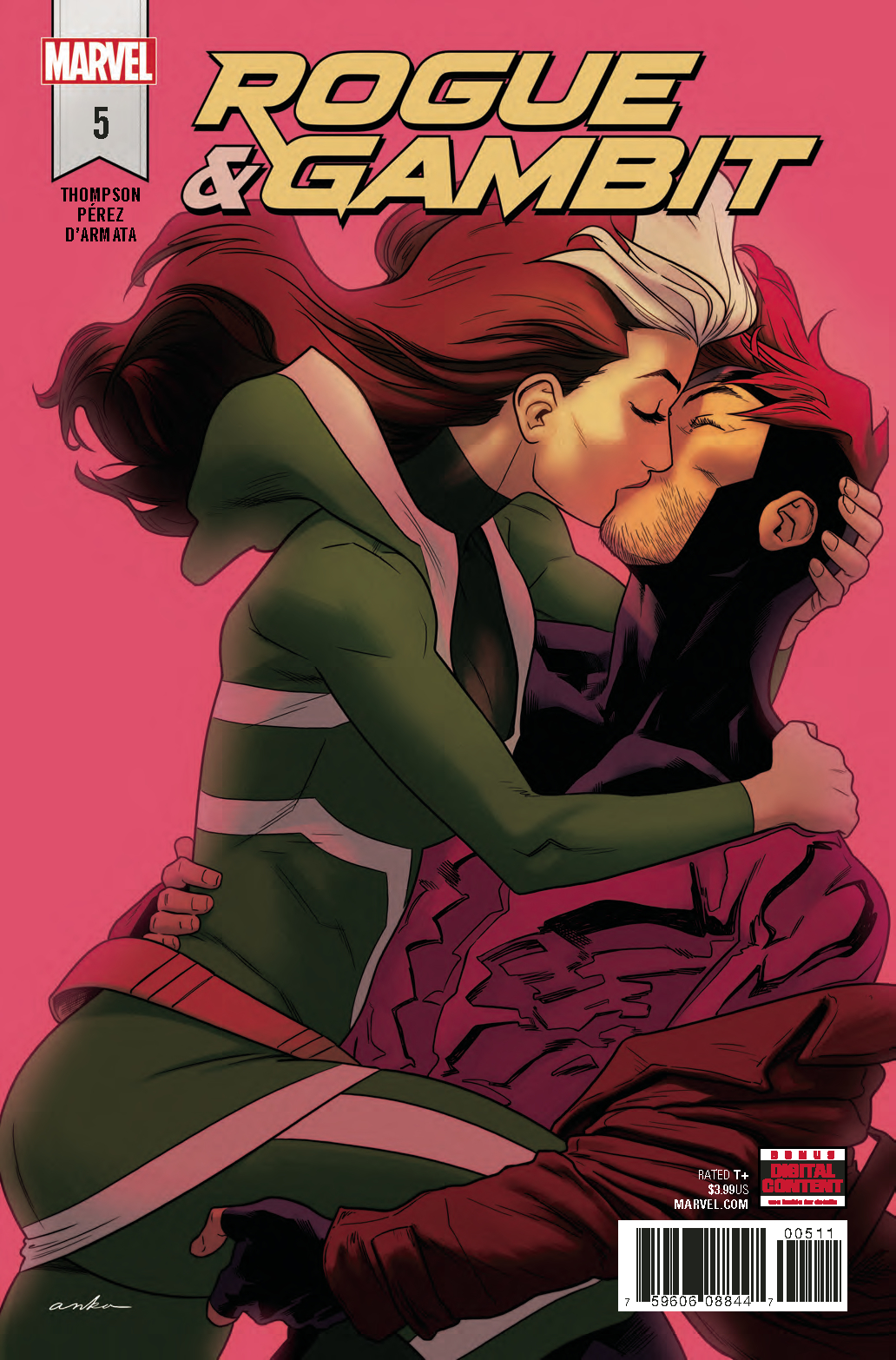 (W) Brian Michael Bendis (A) Oscar Bazaldua, Sara Pichelli (CA) David Marquez
SRP: $3.99
THE END OF AN ERA FOR MILES MORALES!
Marvel Comics proudly presents the final issue of Bendis' epic (bio-electric) run! Over seven years and across two universes, Miles Morales has been an Ultimate, a Web-Warrior, an Avenger and a Champion. A New Yorker, a student, a son and a friend. And whenever the city needed him (and one time when all of reality needed him), he was always SPIDER-MAN. Don't miss the chance to see comics superstar Brian Michael Bendis bid farewell to one of his most beloved creations, and to glimpse what the future may hold for Miles Morales.
Rated T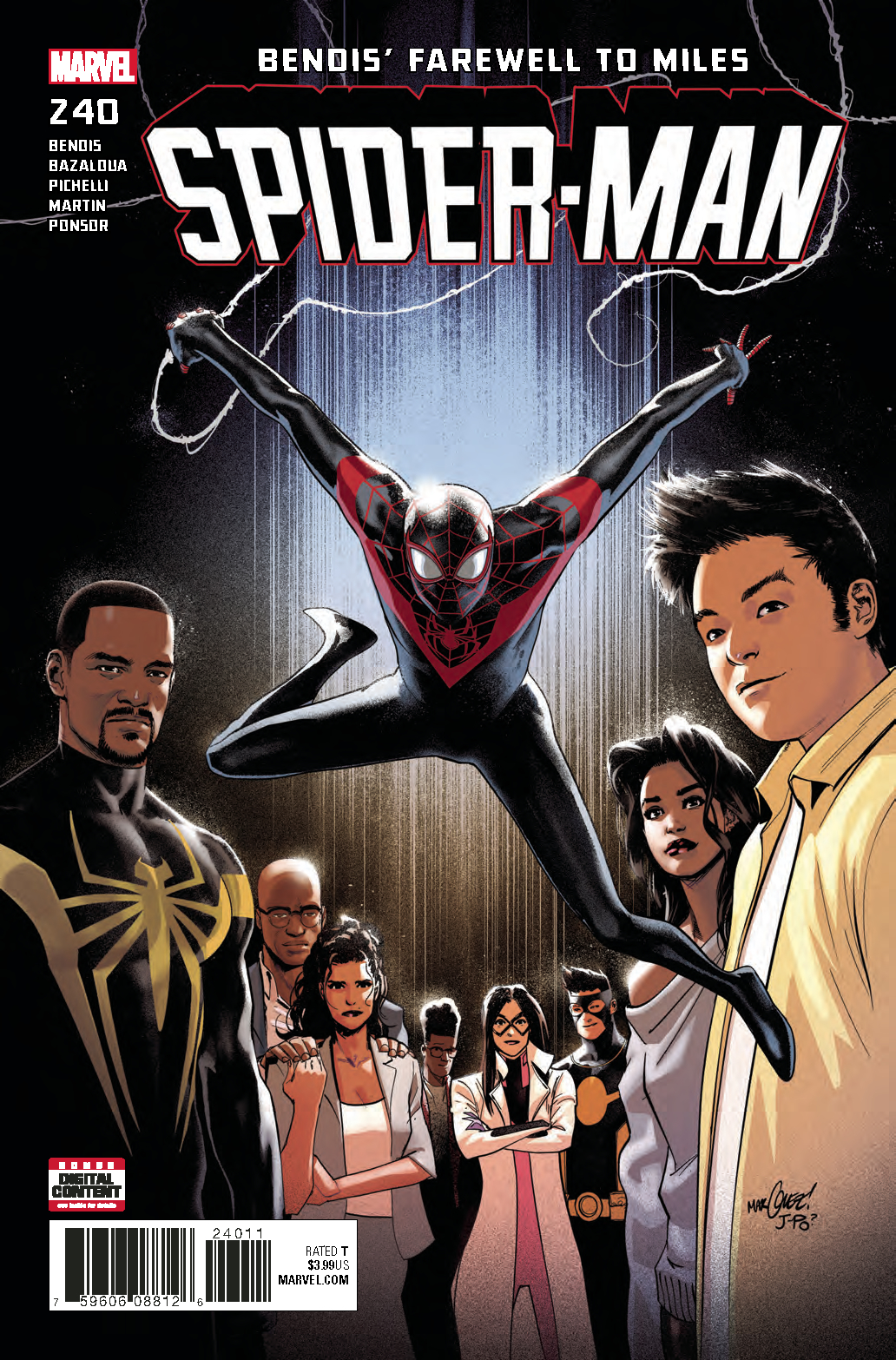 S.H.I.E.L.D. by Hickman & Weaver: The Rebirth
(W) Jonathan Hickman (A) Dustin Weaver (CA) Gerald Parel
SRP: $5.99
Delve deeper into the hidden past of S.H.I.E.L.D. - along with some of history's greatest minds! Michelangelo has been pulling the strings for years, and is now becoming the prime mover. Can he keep Leonardo Da Vinci and Isaac Newton from killing each other and destroying the Brotherhood of the Shield? The battle for the Immortal City comes to a climactic conclusion! Leonid makes his choice between two fathers! Michelangelo and Nikola Tesla kick their plan into high gear! Galileo takes on Galactus - long before the Fantastic Four did! The truth behind Nostrodamus stands revealed! And Howard Stark lays the foundation for the espionage organization you know and love! Catch up on Jonathan Hickman and Dustin Weaver's secretive S.H.I.E.L.D. saga - before the eagerly anticipated finale! Collecting S.H.I.E.L.D. (2011) #1-4.
Rated T+
(W) Kieron Gillen (A) Salvador Larroca (CA) David Marquez
SRP: $3.99
The Rebellion's fight to liberate Mon Cala continues! While Han, Luke and Leia undertake a perilous and nigh-impossible rescue, Threepio must keep up his vital mission...of hobnobbing at the opera?!
Rated T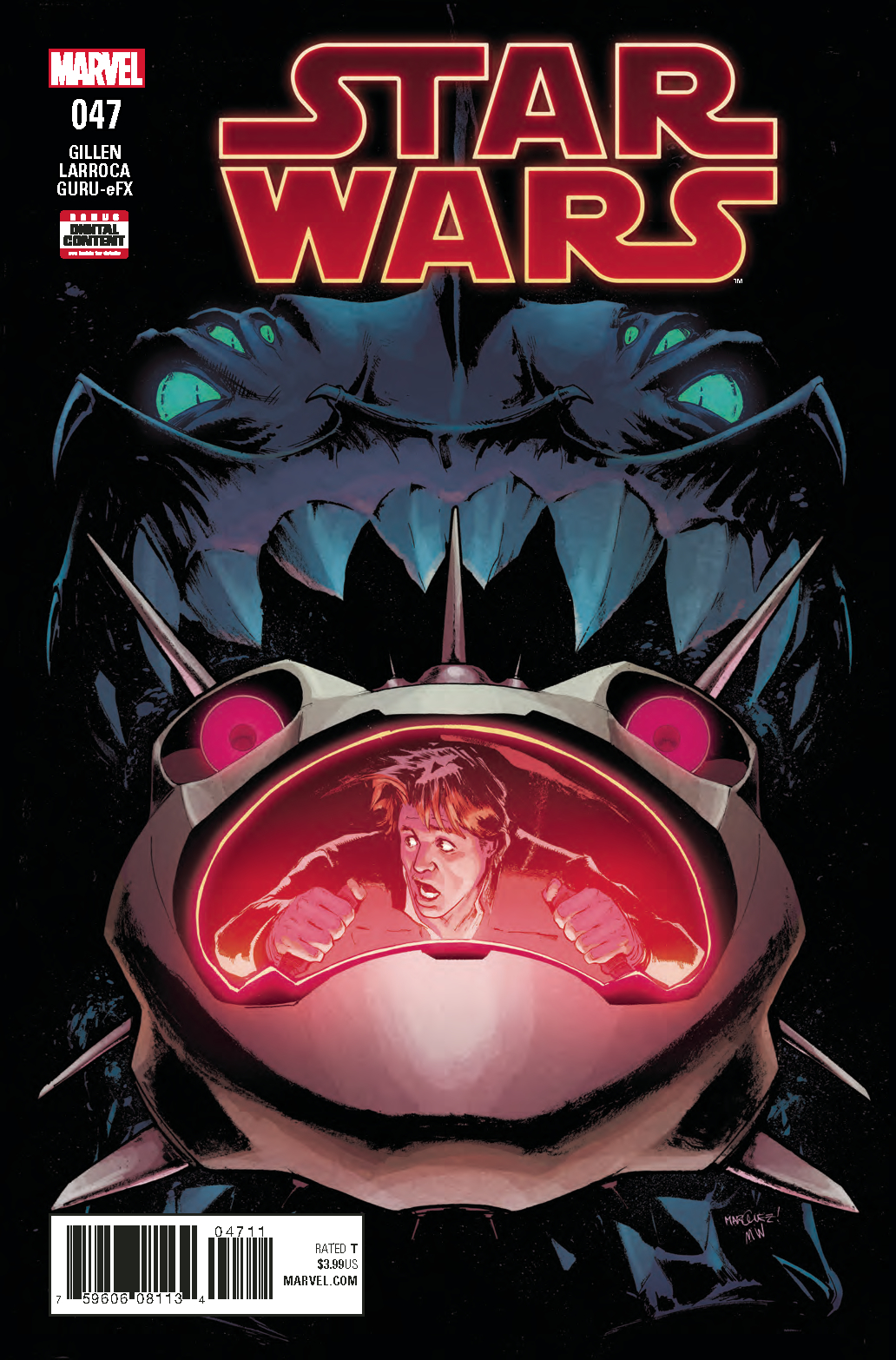 (W) Cullen Bunn (A) Iban Coello (CA) Nick Bradshaw
SRP: $3.99
VENOMIZED CONCLUSION!
• It's winner take all when VENOM joins Earth's heroes in an all-out final assault on the Poison base.
• Will a new ally of the X-Men be enough to turn the tide against the might of Poison Thanos?
• Earth's warriors battle for not only the fate of the planet - but of the entire universe as they know it!
• Don't miss the conclusion to VENOMIZED!
Rated T+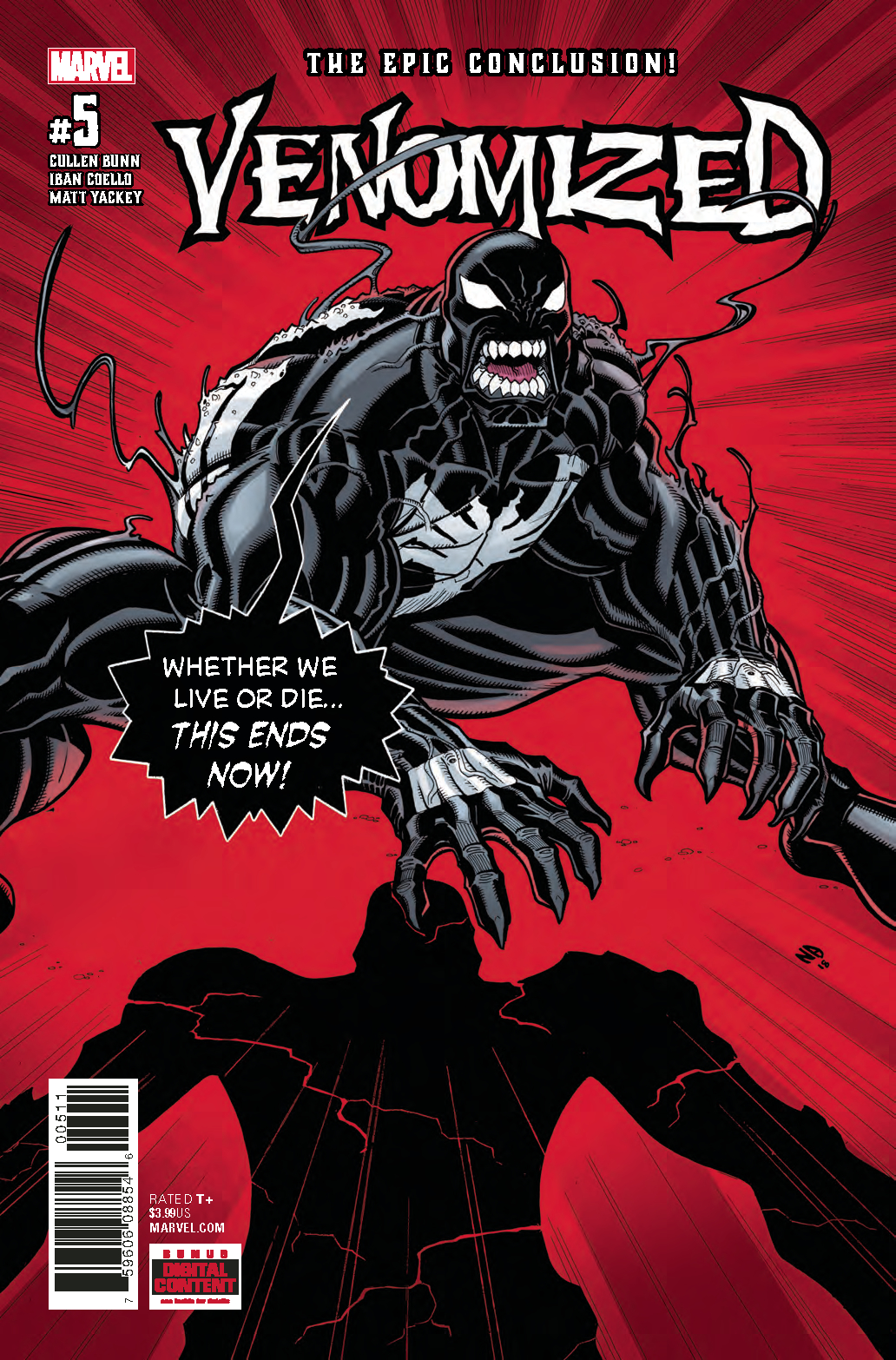 (W) Greg Pak, Fred Van Lente (A) Yildiray Cinar (CA) Rahzzah
SRP: $3.99
SABRETOOTH'S IN CHARGE Part 1
• After the shocking events of the last issue, Old Man Logan can't lead the team anymore!
• This ain't a popularity contest, it's about who's the biggest dog in the yard...
• ...and Warpath won't be happy about it!
Rated T+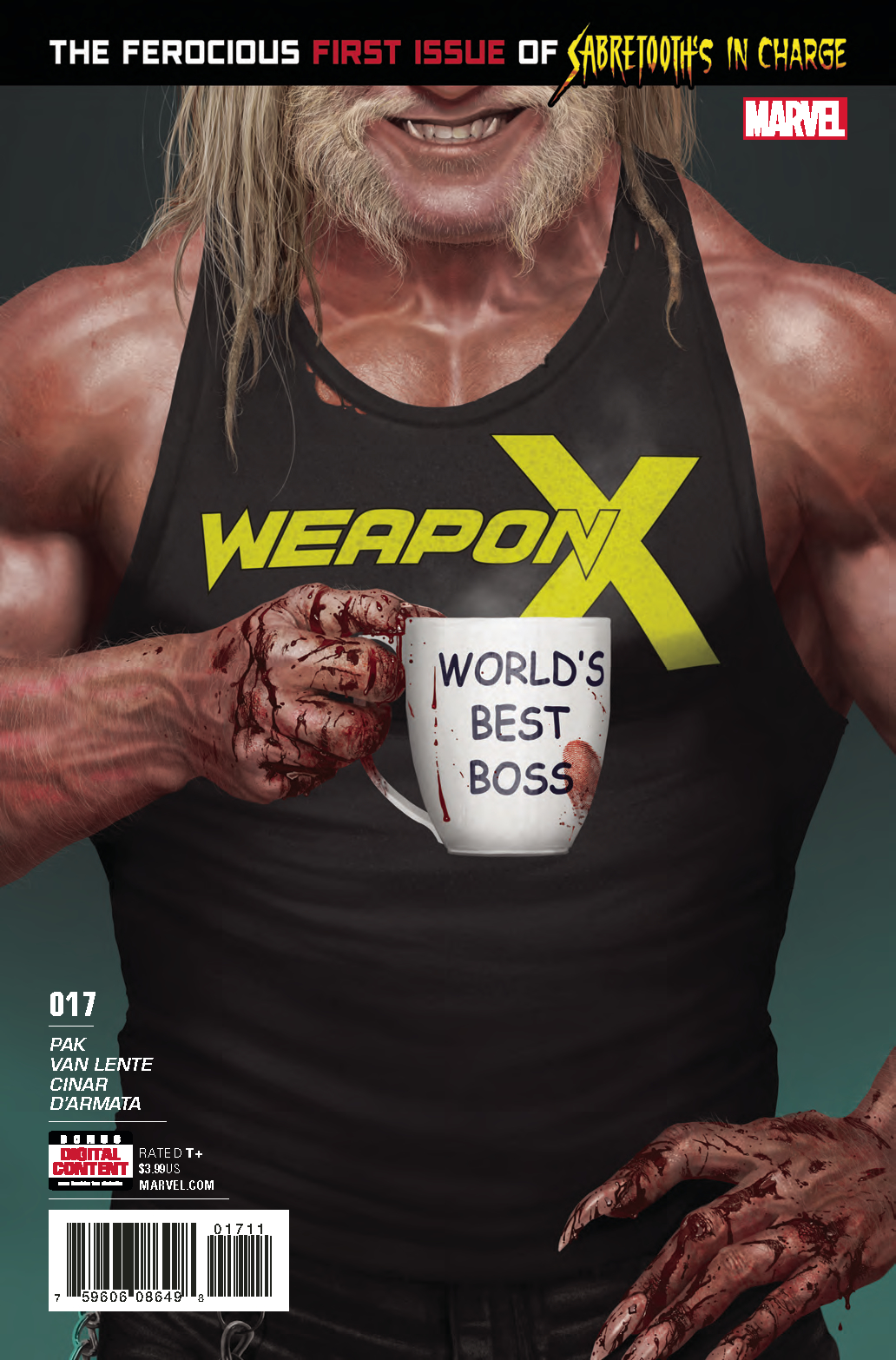 (W) Marc Guggenheim (A) Geraldo Borges, David Marquez (CA) Phil Noto
SRP: $3.99
PREPARE FOR THE WEDDING OF THE CENTURY!
• LYDIA NANCE, the anti-mutant lobbyist, and 0101, the most advanced Sentinel on the planet, have found each other.
• Their goal?
• Kill the X-Men - starting with COLOSSUS.
Rated T+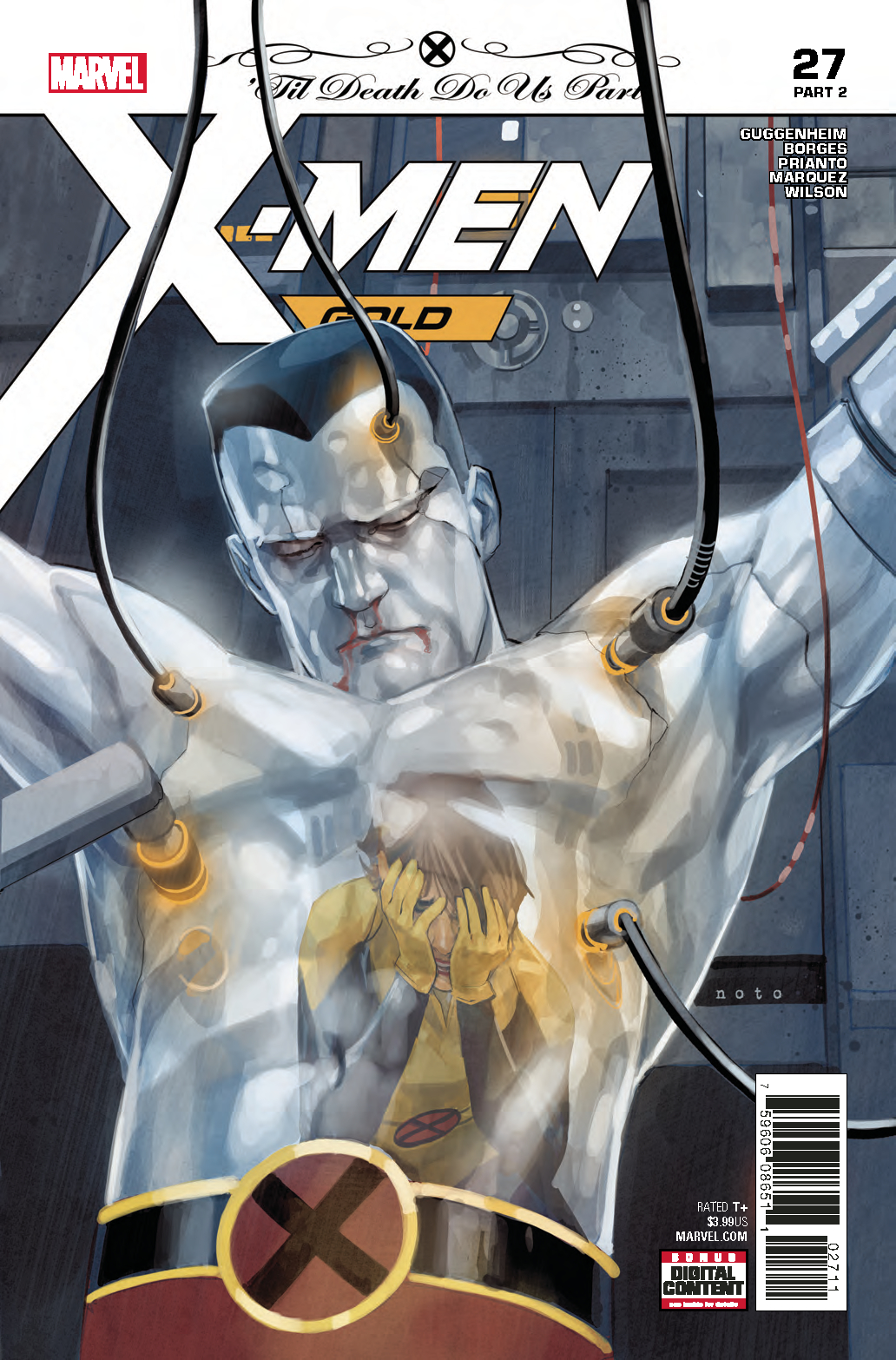 (W) Al Ewing (A) Salva Espin (CA) Razzah
SRP: $3.99
DID YOU EVER WANT TO BE DEADPOOL??? Now's your chance! This weekly series is not JUST the most amazing comic book you've ever read...it's also a role-playing adventure! YOU decide what choices Deadpool makes! YOU keep track of your scores issue by issue! YOU roll dice to combat various foes! Travel through Marvel history as Deadpool to meet Hulk in the swinging '60s! To smell Man-Thing in the swampy '70s! To be "seen" by Daredevil in the hard-boiled '80s! And avoid the many BAD ENDINGS you could fall into...or suffer the consequences!
Parental Advisory