ADVENTURES OF THE SUPER SONS #1 (OF 12)
(W) Peter J. Tomasi (A) Carlo Barberi, Art Thibert (CA) Dan Mora
SRP: $3.99
The Super Sons are back in an all-new 12-issue miniseries written by Peter J. Tomasi! Check out the lost and secret adventures of Damian Wayne (Robin) and Jon Kent (Superboy) in this flashback miniseries that takes a deep dive into the bombastic bromance between the sons of the DC Universe's greatest heroes. It's an epic dual storyline that transcends current events, as Superboy and Robin find themselves targets of an interstellar team of young badasses called the Gang.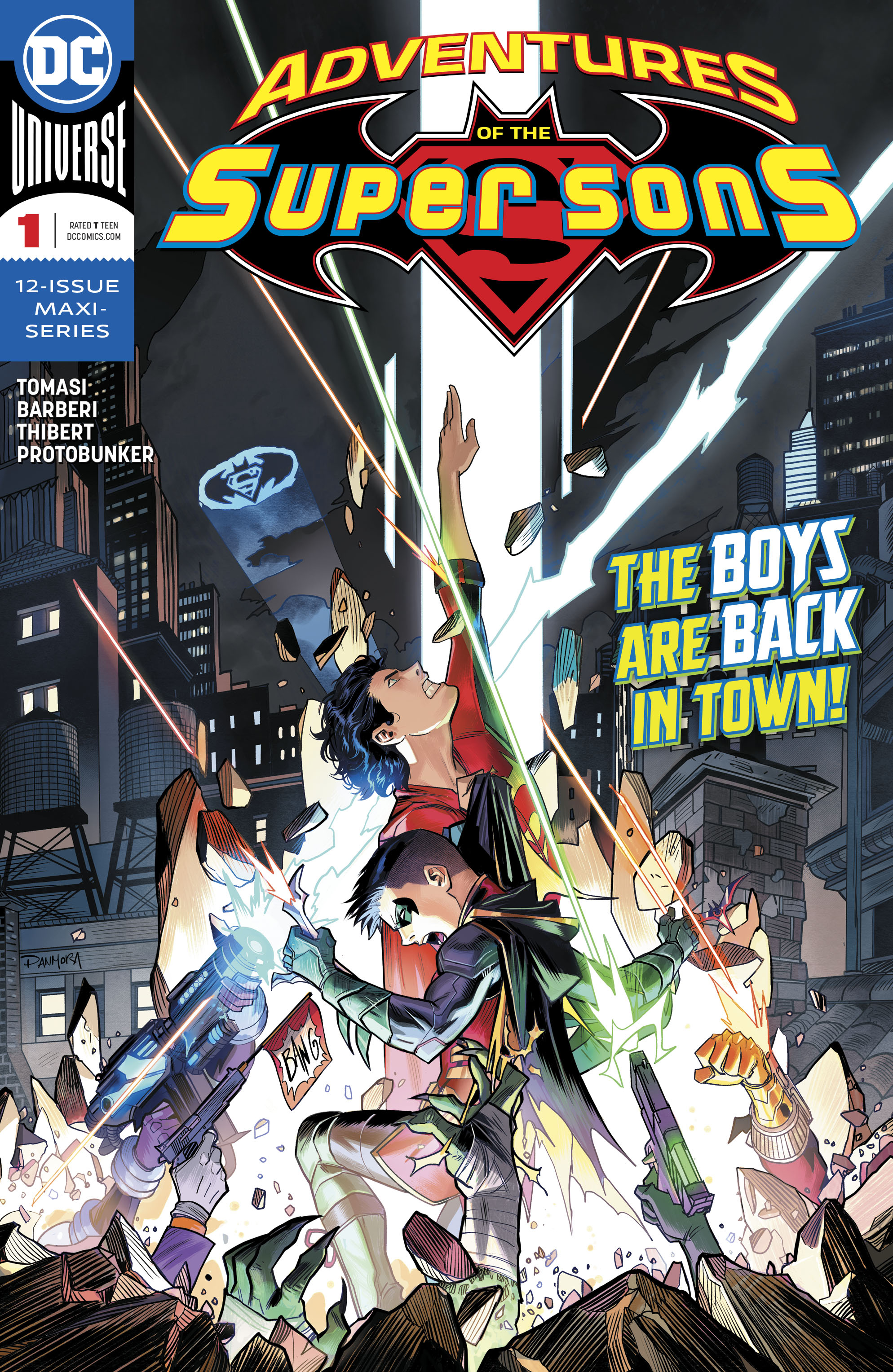 (W) Tom King (A/CA) Lee Weeks
SRP: $3.99
"Cold Days" continues! The jury in the Mr. Freeze trial is hopelessly deadlocked because one man won't vote guilty-and that man is Bruce Wayne. Freeze's defense is that Batman used excessive force, making his arrest illegal, and Bruce is the one man who actually knows for sure what went down between Batman and his ice-cold nemesis. And if Bruce is right, that means everything he's devoted himself to as the Caped Crusader is a lie; he is hurting more than helping. With Dick Grayson putting the Batsuit back on to keep Gotham City safe while Bruce is sequestered, could this be the out Bruce needs to discard the cape and cowl forever?
The Eisner Award-nominated team of Tom King and Lee Weeks reexamine the relationship between hero and foe, as Batman relives not just that one violent night when he took down the King of Cold, but every time the two have come to blows.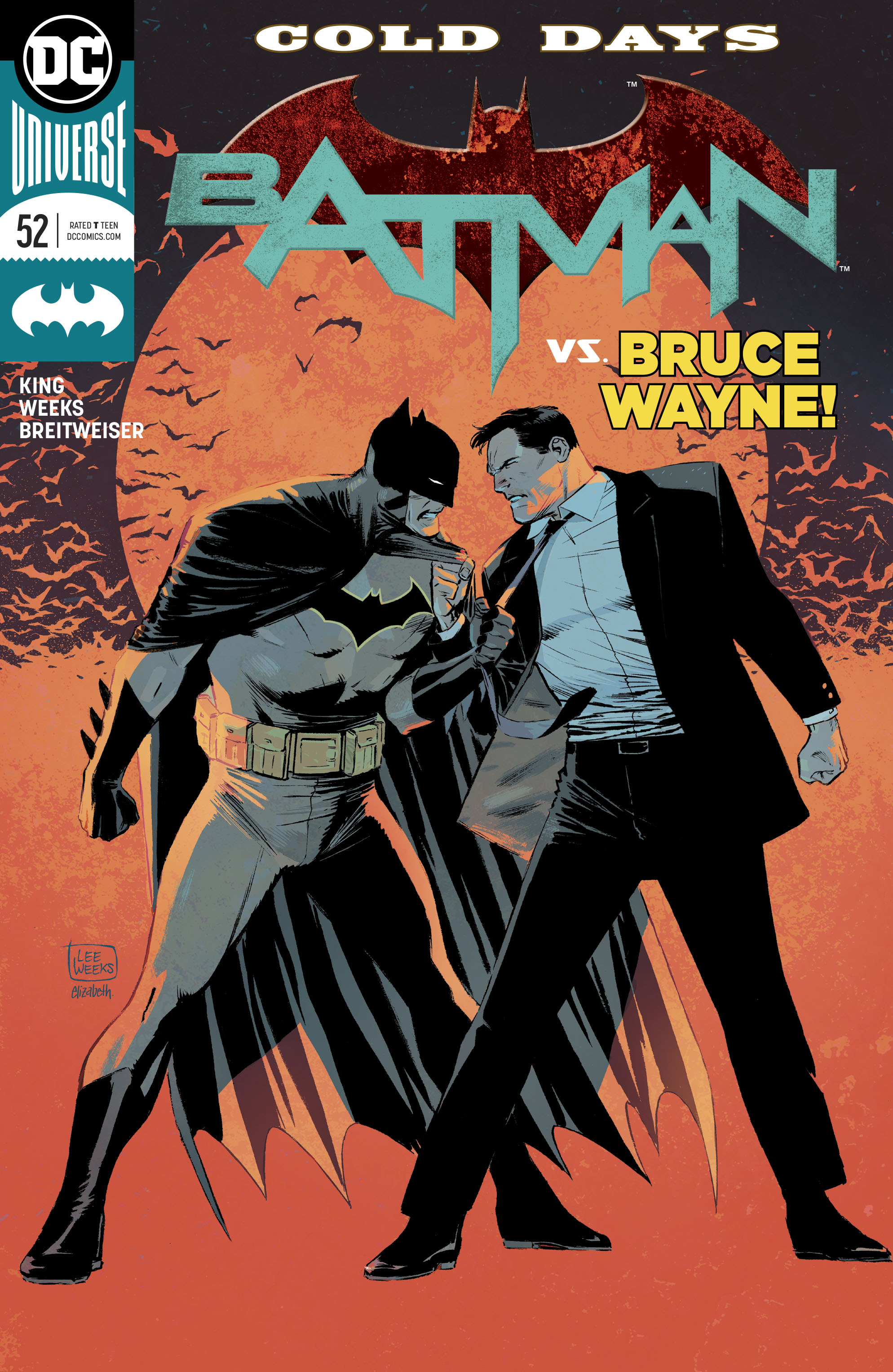 (W) Justin Jordan (A/CA) Philip Tan
SRP: $2.99
There's no child's play involved when the Salesman's ledger brings Joe and Annie to another mysterious town that he's destroyed, this time leaving it populated only by kids. So what happened to all the adults? You'd have to ask the town's leader, Slackjaw, but you're not gonna like the answer! Also, Annie might have made a love connection-with a serial killer named Wandering Jack, who's now stalking her.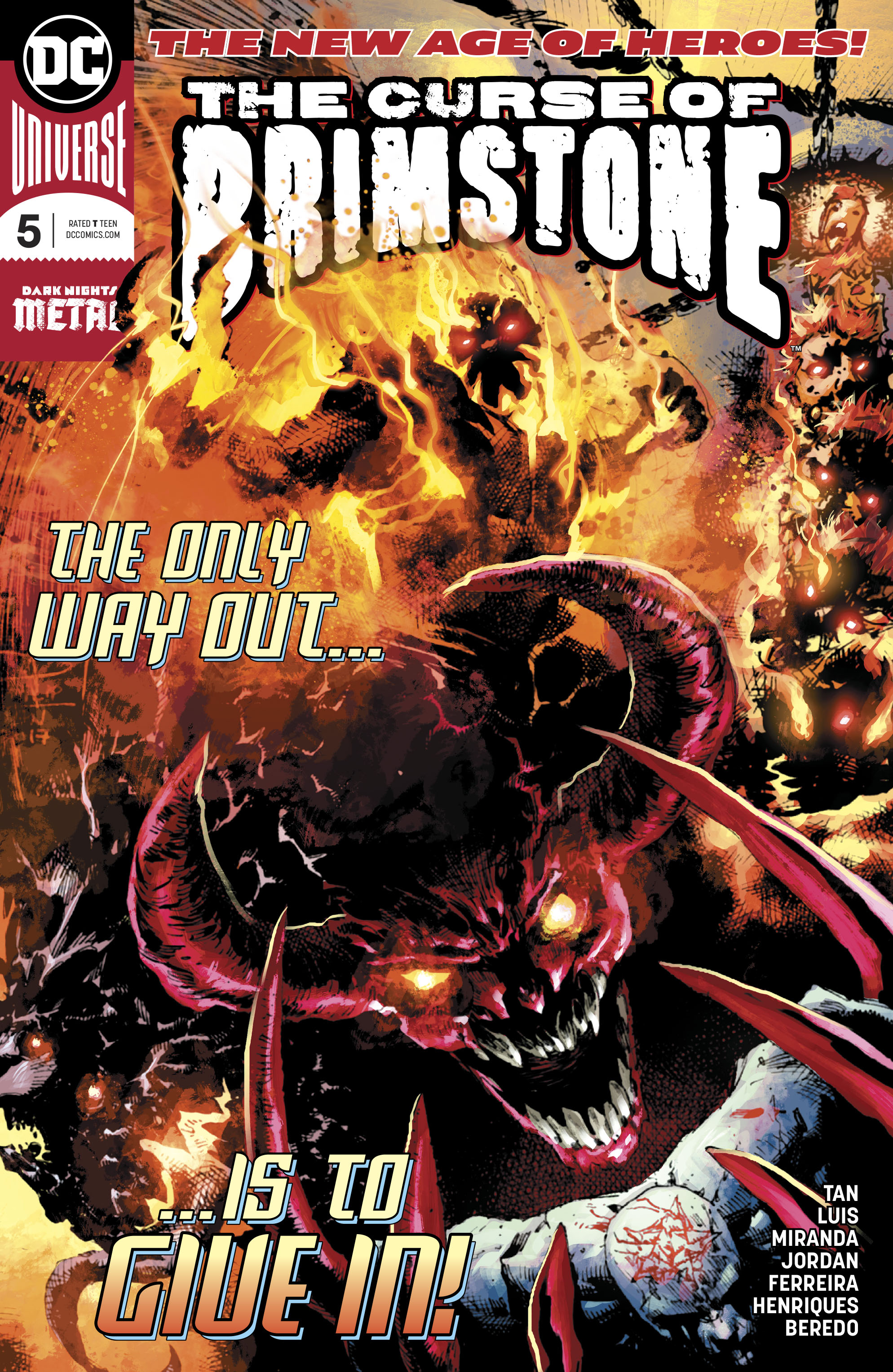 (W) Christopher Priest (A) Carlo Pagulayan, Jason Paz (CA) Robson Rocha, Daniel Henriques
SRP: $3.99
It's part five of "Batman vs. Deathstroke," and "The Stormy Present" finds our two marquee combatants locked in the Batcave, forced to resolve their differences-or die trying! The showdown only turns saltier when the feds seize Bruce Wayne's assets, including Wayne Manor, after Slade drops a dime. And Deathstroke shows Batman he's not the only detective in town, as Slade closes in on the mystery of his relationship with Robin.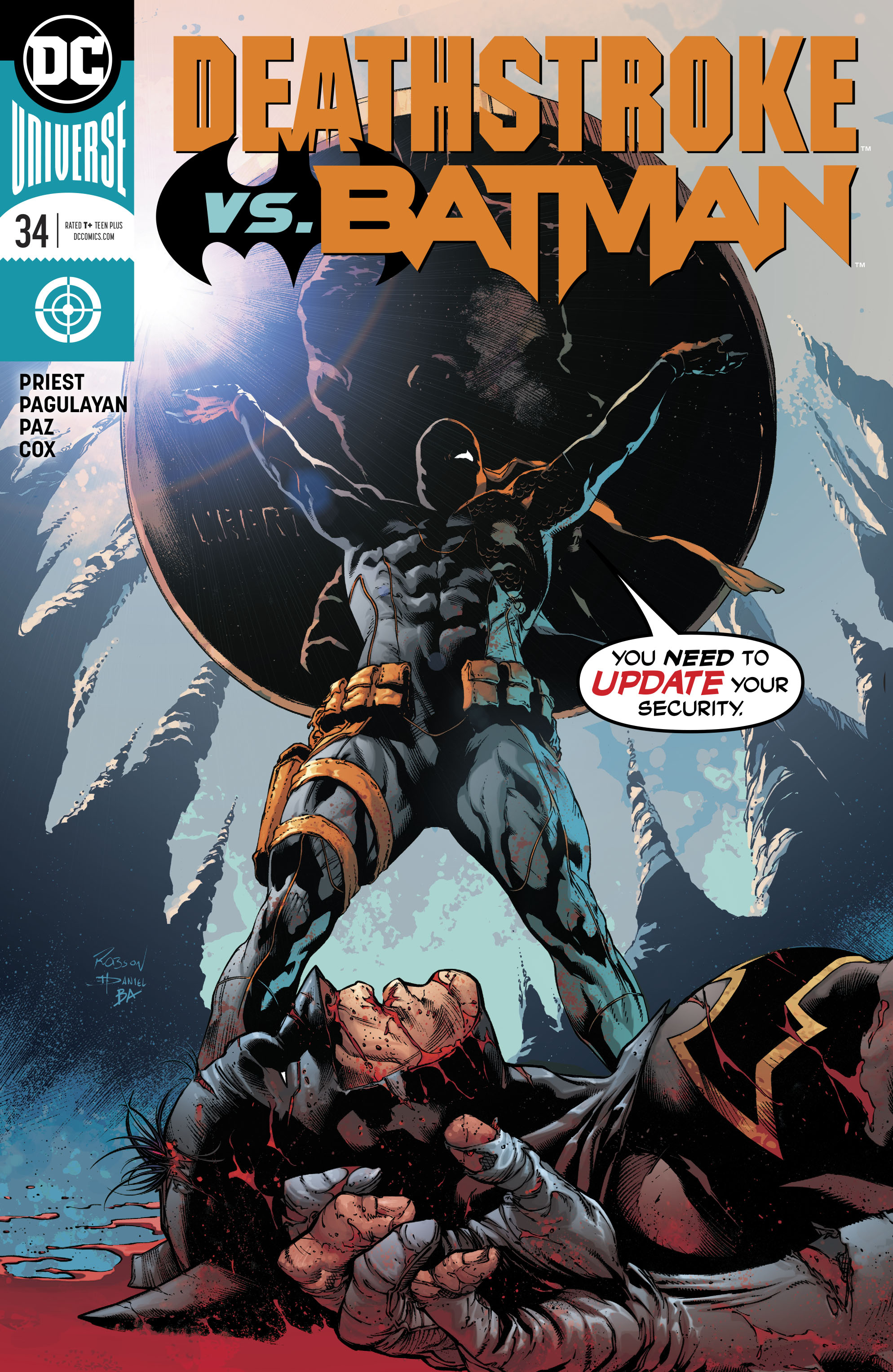 (W) Julie Benson, Shawna Benson (A) Javi Fernandez (CA) Alex Maleev
SRP: $3.99
Seattle's in for a serious shake-up when Green Arrow crosses quivers with a new vigilante "hero" dubbed the Citizen, who's hell-bent on exposing the corrupt and criminal one-percenters operating in the Emerald City. Green Arrow initially applauds these efforts, until the Citizen turns judge, jury and executioner-can you guess what bloviating billionaire is next on his hit list? Also, a little birdie told us that help for Oliver is on the way-but we're not singing who it is just yet.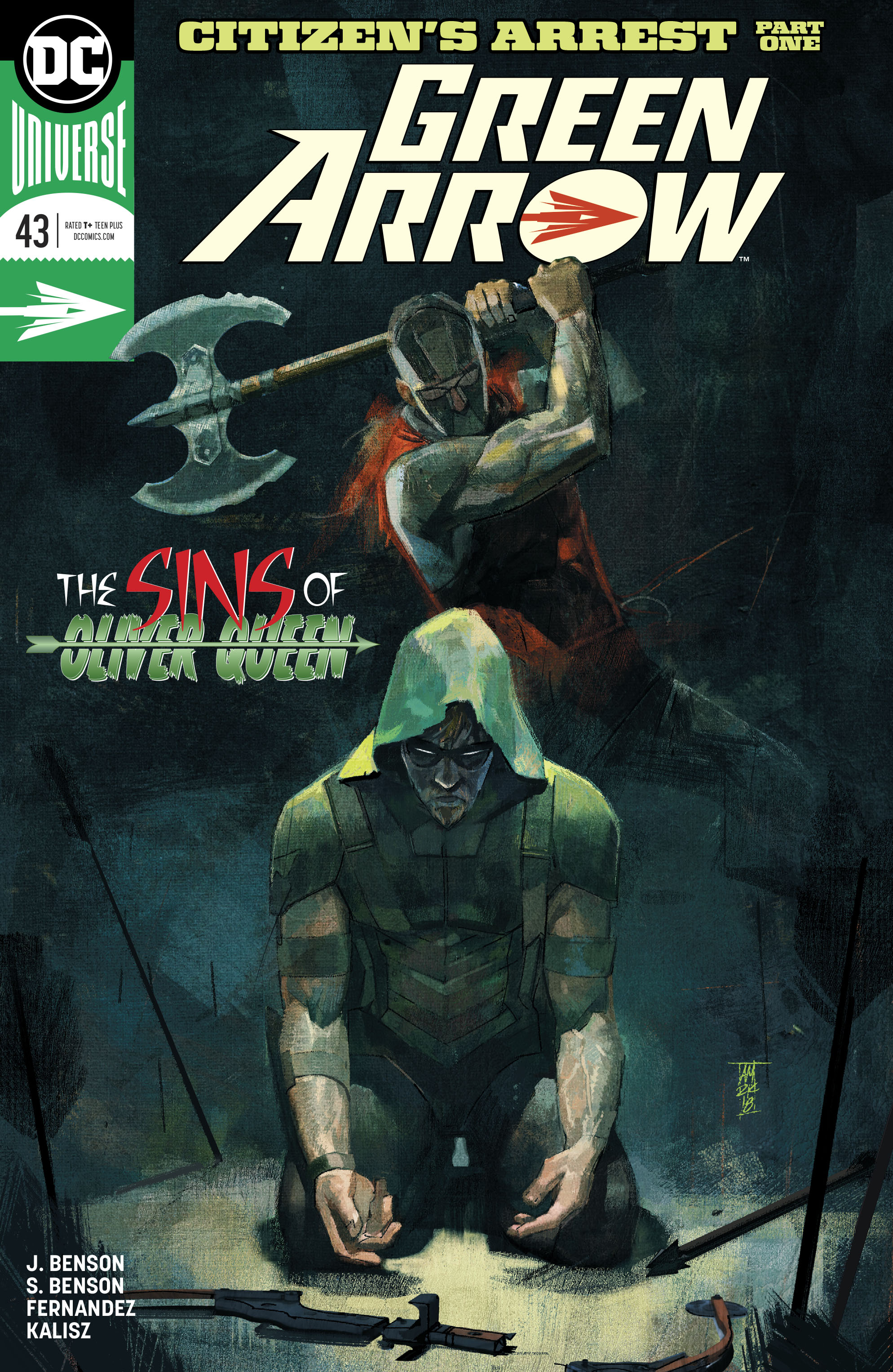 (W) Dan Jurgens (A/CA) Mike Perkins
SRP: $3.99
The Green Lanterns find themselves outgunned, outmatched and in over their heads when the Corps rings begin to malfunction. As the Guardians of the Universe and Hal Jordan begin to search for answers, the Ravagers of Olys continue their relentless assault in "Evil's Might" part three!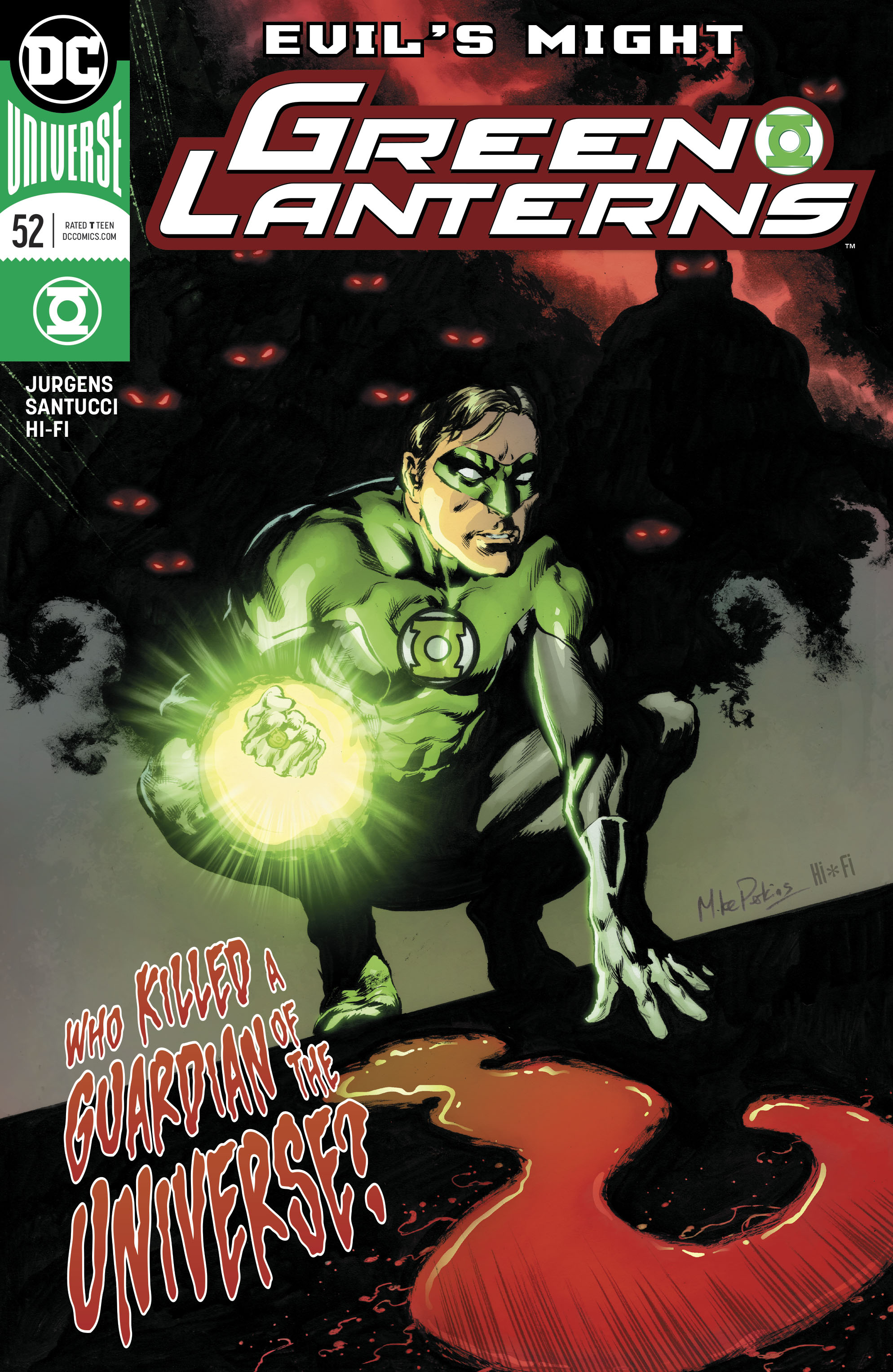 (W) Sam Humphries (A) John Timms (CA) Guillem March
SRP: $3.99
It's the grand finale of "Harley vs. Apokolips"! Harley's trapped on Darkseid's homeworld, having failed to become a Female Fury under Granny Goodness' tutelage. Trapped in a "reeducation chamber" that threatens to destroy her free will, Harley must dig deep to throw off the alien shackles and get back to Earth. She just needs to escape a super-max alien prison, fight off a planet full of super-powered psychos, defeat a New God, then steal a spaceship and fly it home. No problem-o!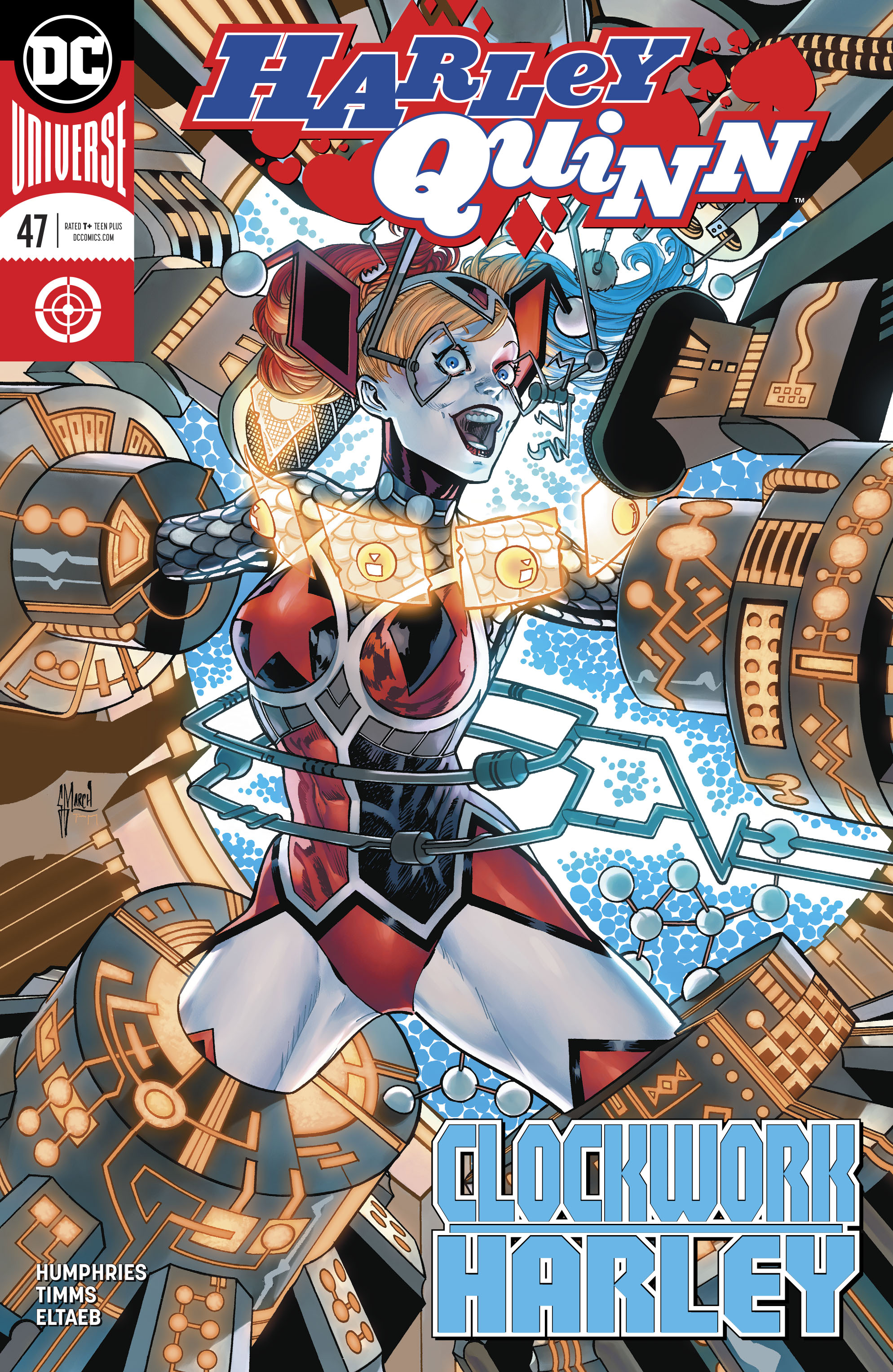 (W) Tom Taylor (A/CA) Daniel Sampere
SRP: $2.99
Then, the fate of the world hangs in the balance as Starro and the Red Lanterns head toward Earth bent on destruction. Beetle, Booster and the Titans are in hot pursuit. Following close behind is Lobo, armed with a weapon that may ultimately do more harm than good.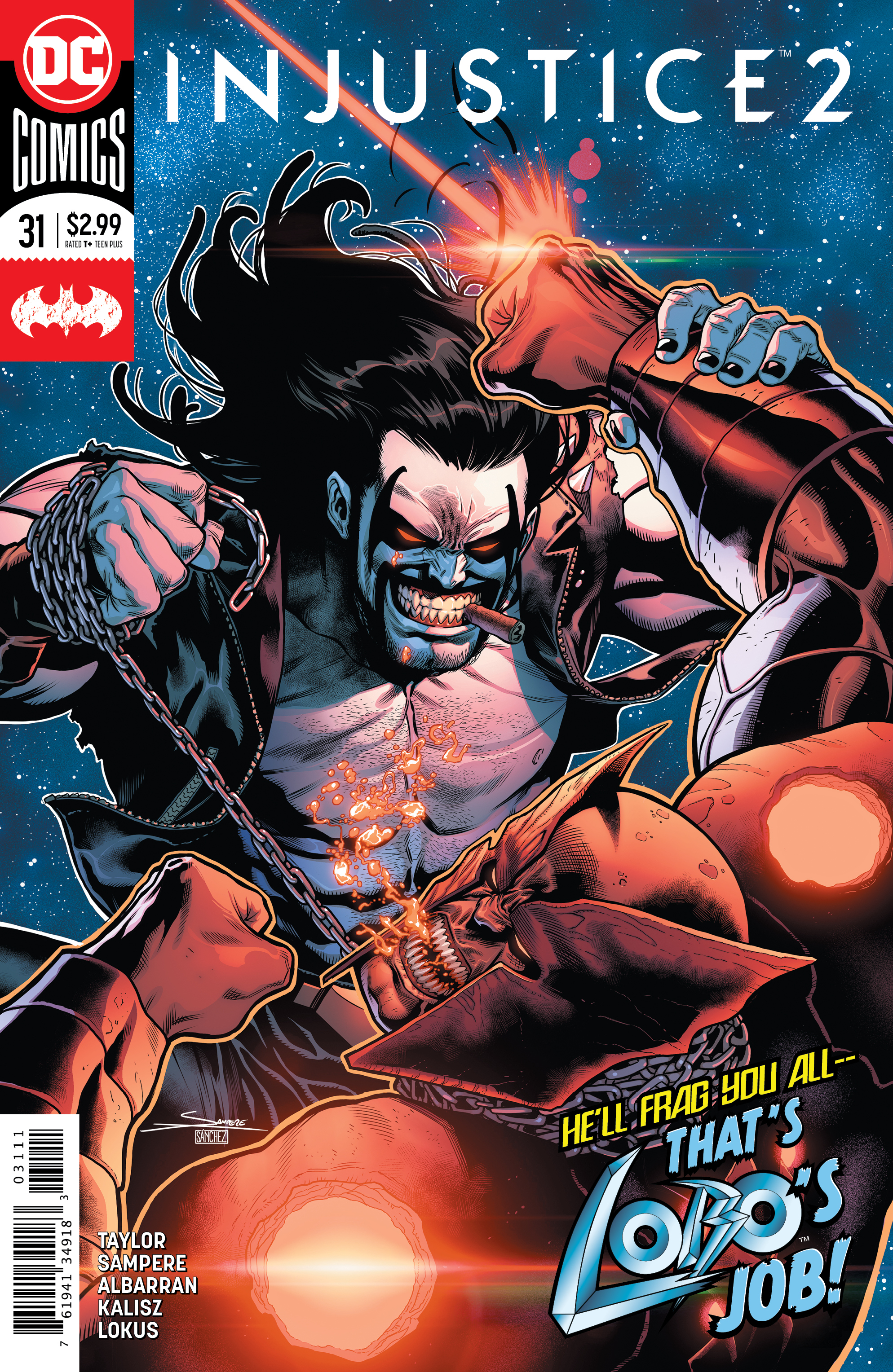 (W) James Tynion IV (A/CA) Doug Mahnke, Jaime Mendoza
SRP: $3.99
Lex Luthor's back in the present just trying to live his best life after seeing what the future could have held for him. Luthor's new mantra? "Embrace Your Doom!" So now he's rounding up a new Legion of Doom to go on a cosmic wilding and establish himself as the biggest baddie in the DCU. In full recruiting mode, Luthor approaches both Sinestro and Gorilla Grodd to join his new team, and he doesn't exactly have to twist any arms. (They've got a matching 401K plan and great bennies, after all!)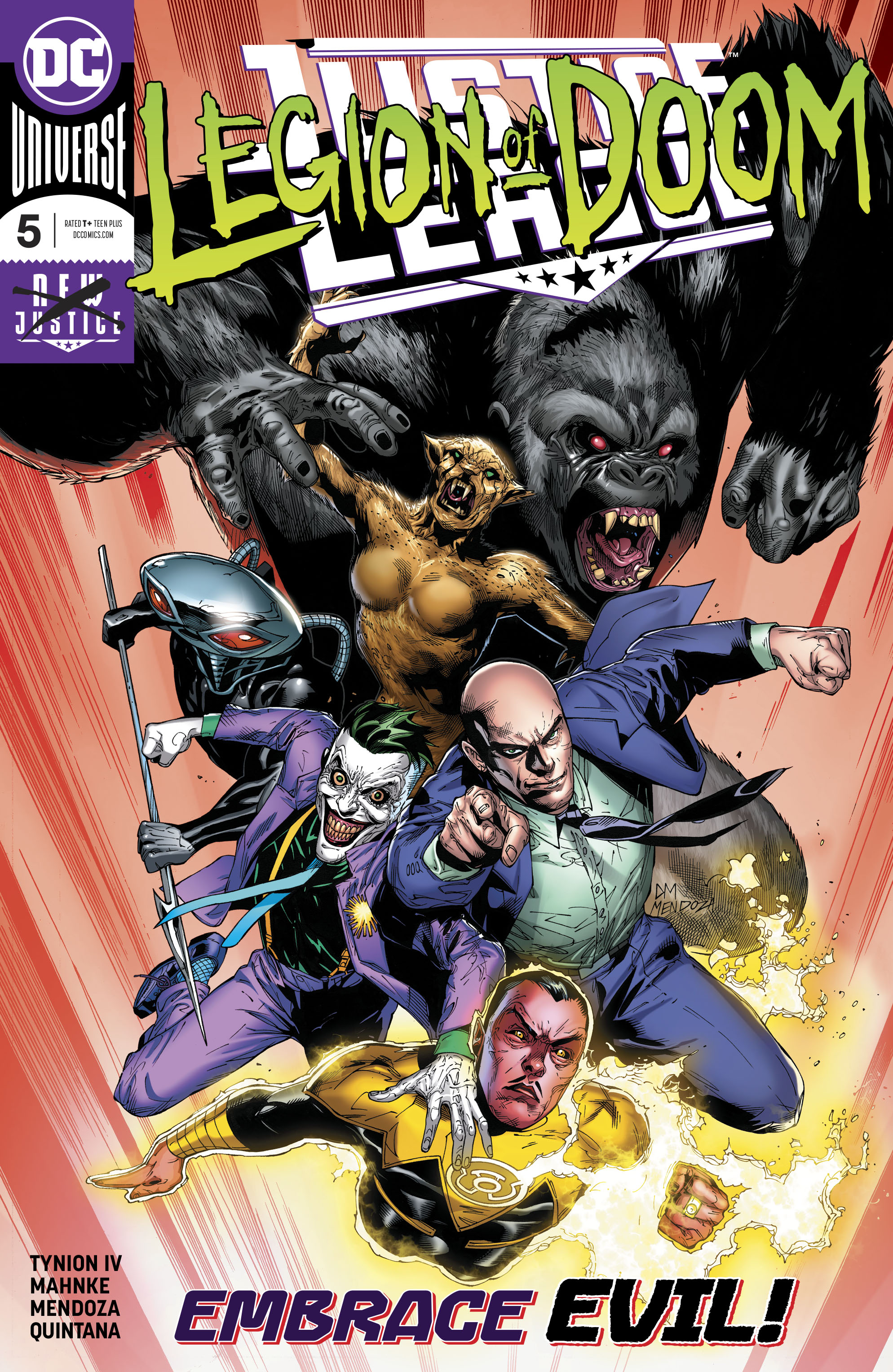 MISTER MIRACLE #10 (OF 12)
(W) Tom King (A) Mitch Gerads (CA) Nick Derington
SRP: $3.99
Darkseid has put an offer on the table- something that can end the war between New Genesis and Apokolips once and for all. The stakes are high, but peace is important. Mister Miracle finds himself caught having to make a decision that won't just change the new life he's been building, but potentially the entirety of the universe.
(W) Ben Percy (A) Chris Mooneyham, Klaus Janson (CA) Mike Perkins
SRP: $3.99
Dick Grayson may want to consider a new career in cyber-security, because the major tech upgrades coming to Blüdhaven mean deadly danger for everyone in the city. Nightwing battles the mysterious tech mogul Willem Cloke, who it turns out is just a front man for the real threat-the organization known only as the Dark Web! Time to change those passwords, Blüdhaven!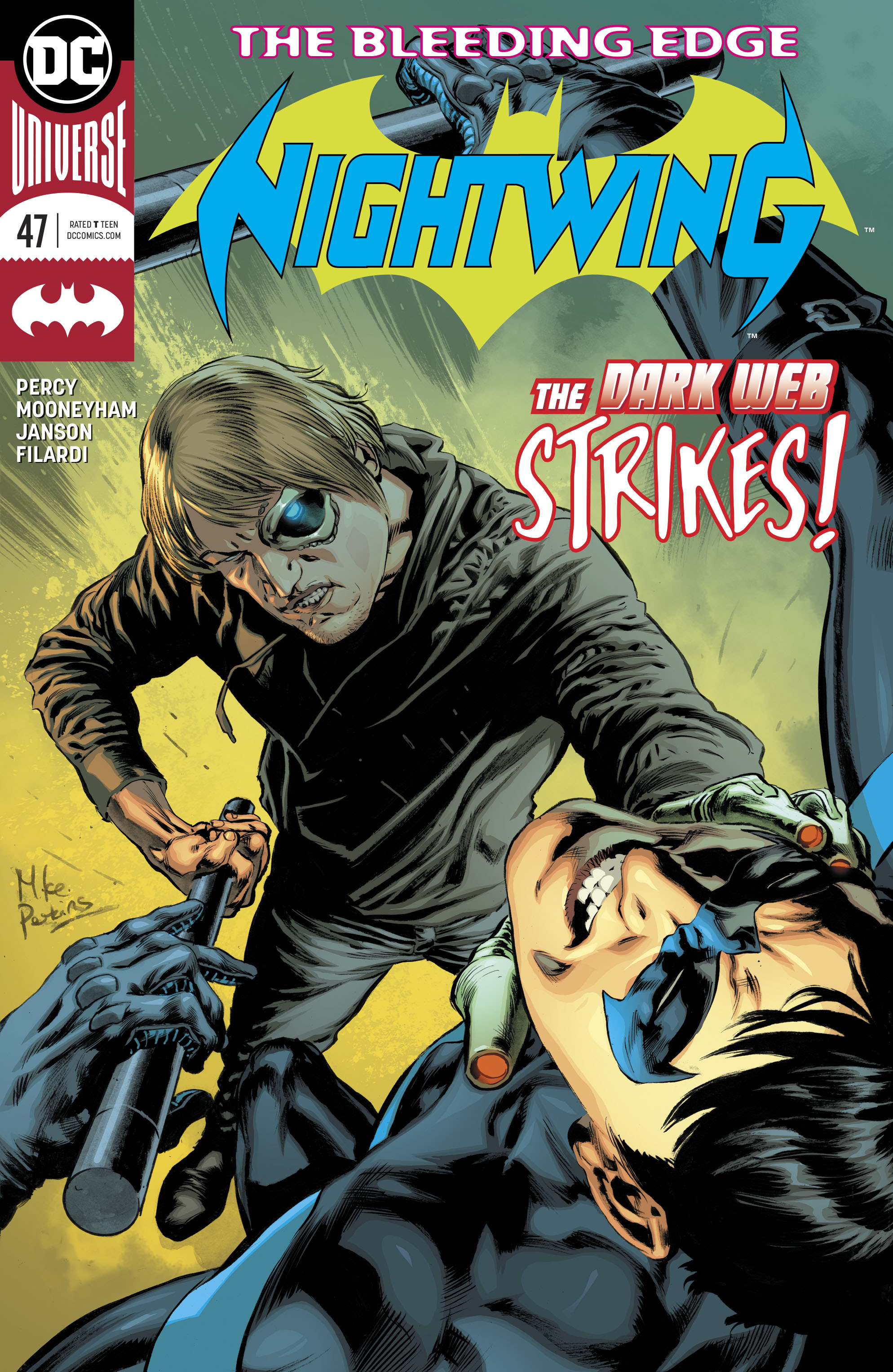 SHADE THE CHANGING WOMAN #6 (OF 6)
(W) Cecil Castellucci (A) Marley Zarcone (CA) Becky Cloonan
SRP: $3.99
It all comes to a head, as Shade faces every action and (non)decision she has made up to this point. Armed with the advice of mentors and the lessons she has learned from friends, Shade must decide once and for all: Can a person-be she human or avian-truly change?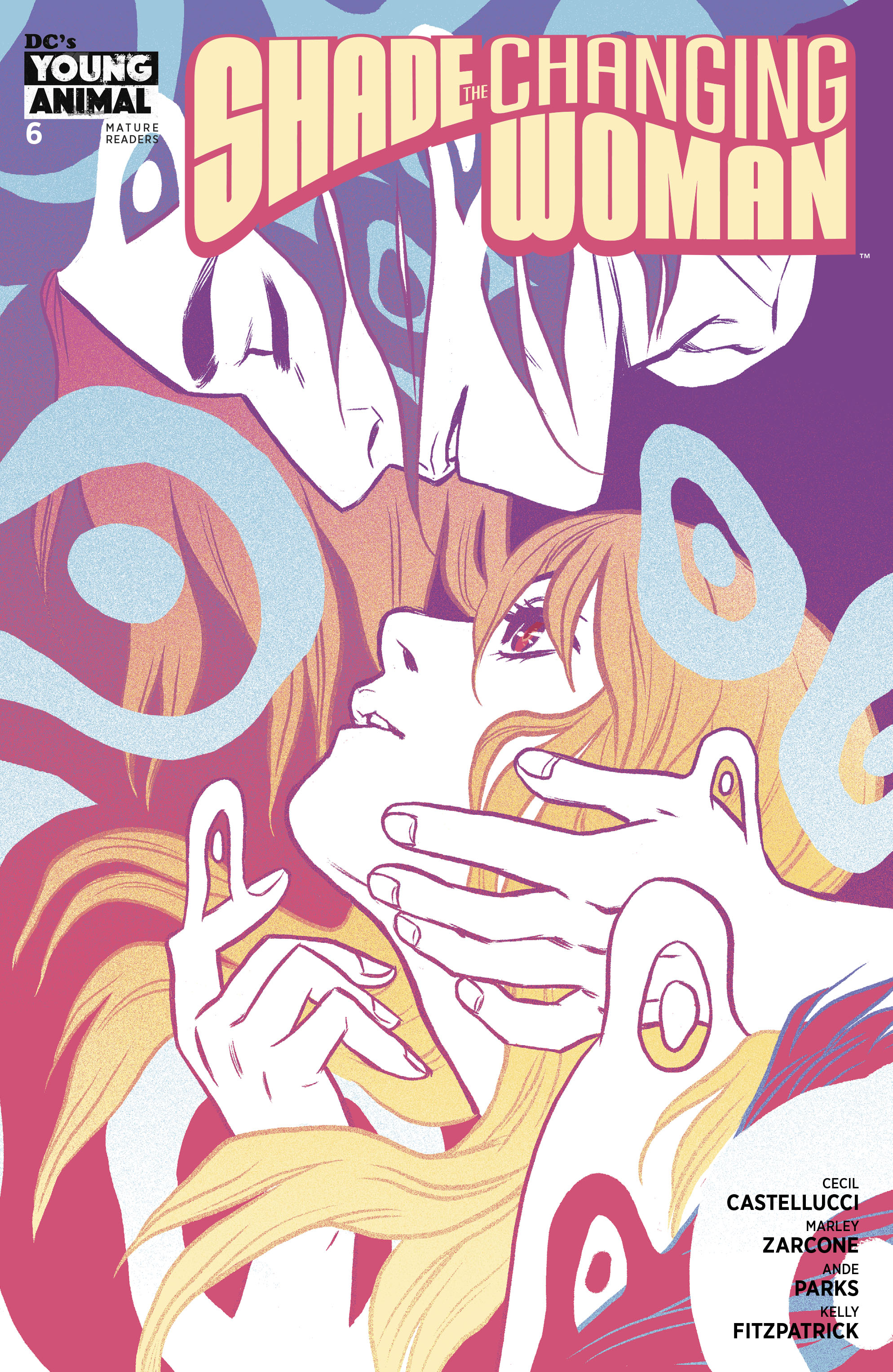 (W) Steve Orlando (A) Cary Nord (CA) Ryan Sook
SRP: $2.99
Thanagarian demon Onimar Synn stands prepared to wipe out everyone on Earth to get his claws on the vibroactive Nth metal accidentally created by Neon the Unknown and the Unexpected. Is this new version of Nth metal the most powerful weapon in the galaxy? Or is it the fuel to bring about a new evolution and propel mankind into the future? Plus, get ready for a showdown of Jurassic proportions, as Synn locks horns with a rampaging Brontadon in Monster Valley!