(W) Joelle Jones (A/CA) Jo?lle Jones
Gotham's a toxic litter box for Selina Kyle of late, so she hits the road looking to clear the air, change her look and clear her name, too-there's a copycat burglar swiping her M.O. who needs sorting out. In her hometown, Catwoman runs afoul of a crime boss who's also hunting this impostor. Can the two declare a truce to hunt a mutual enemy, or will Selina end up just more roadkill?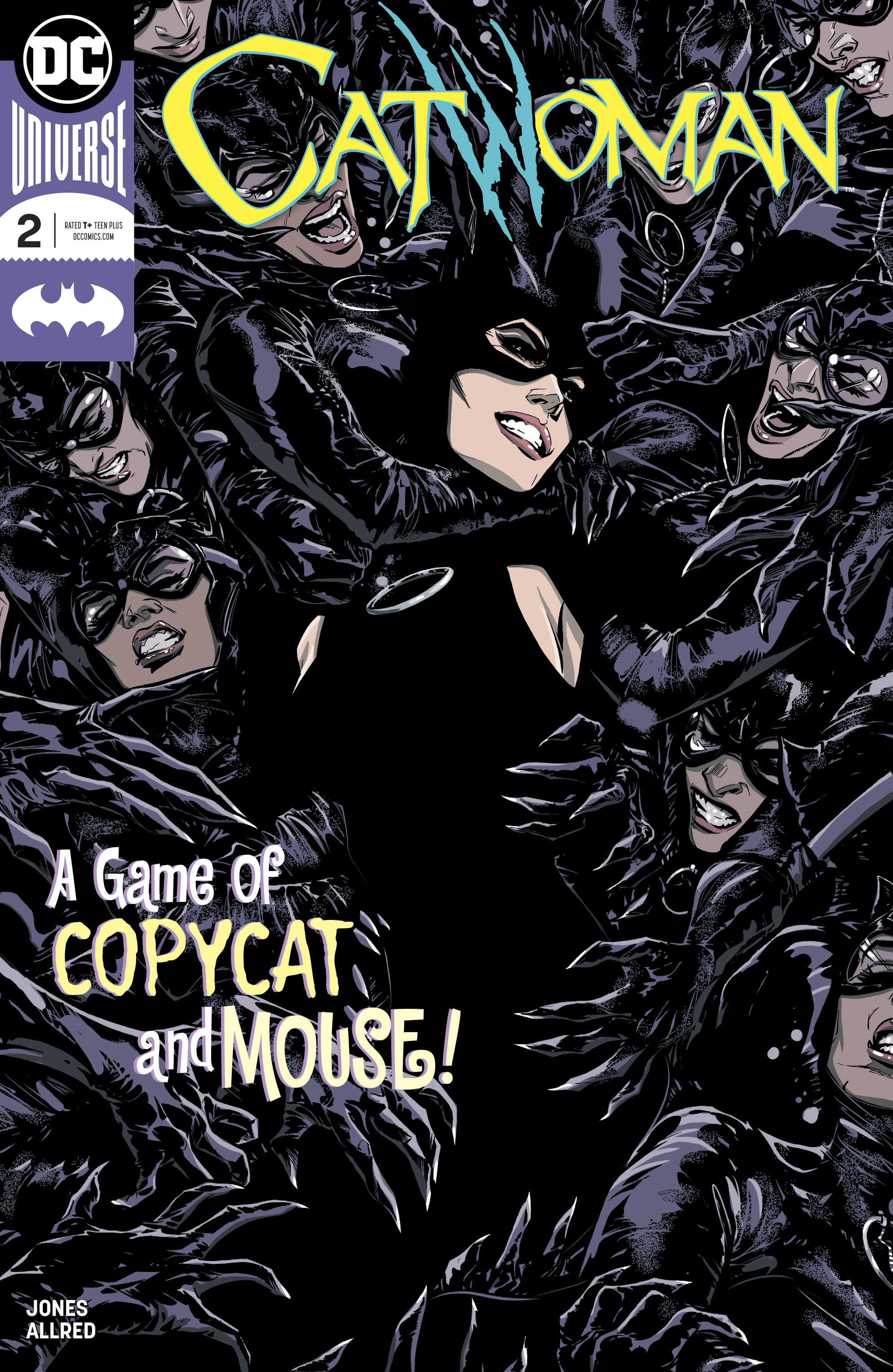 (W) Bryan Hill (A) Philippe Briones (CA) Eduardo Pansica, Julio Ferreira
SRP: $2.99
Black Lightning, the Signal and Cassandra Cain are working very well together...but now they're up against a foe who can tap directly into their worst emotions and play them like music! When you've seen the kinds of horrors these poor souls have, there's plenty of trauma to work with...and with that, you can turn these heroes into deadly weapons! Meanwhile Batman's "side project" has been revealed-what are the Brainiac Files, and what, exactly, does Batman plan to do with them?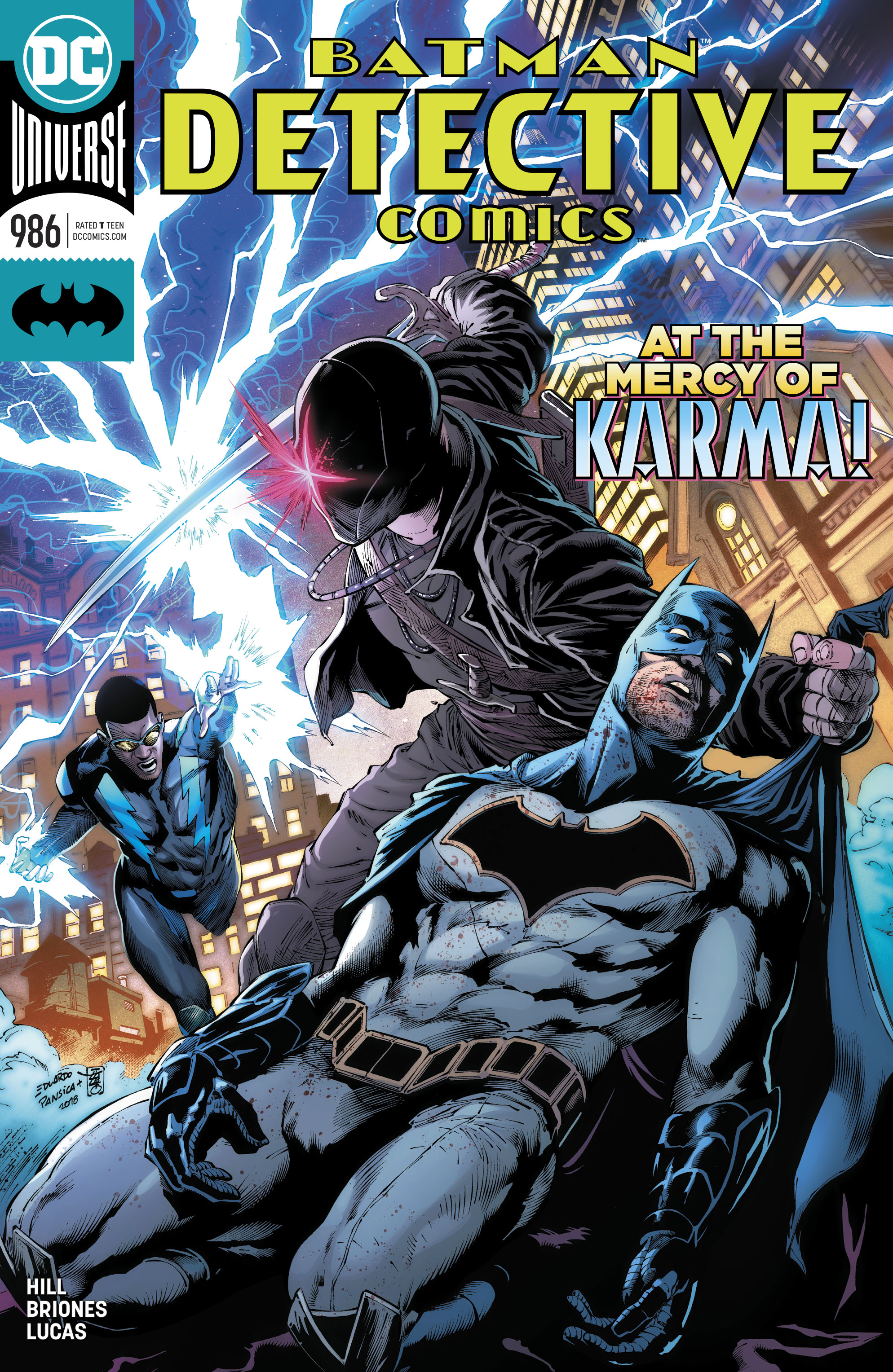 (W) Magdalene Visaggio (A/CA) Sonny Liew
SRP: $3.99
This issue: everyone will die.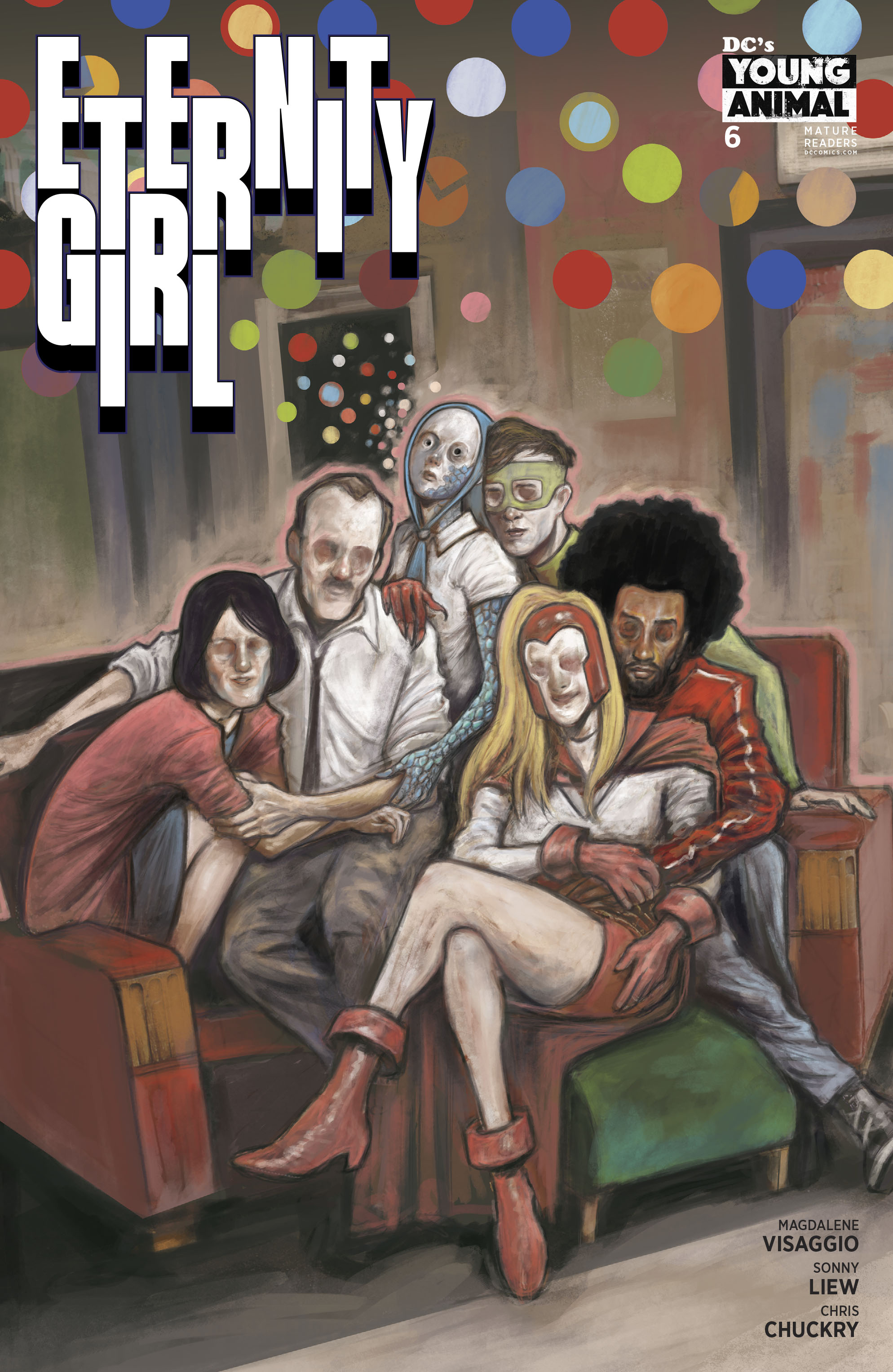 (W) Joshua Williamson (A) Christian Duce (CA) Dan Mora
SRP: $3.99
On your mark, get set and go for part one of "Grips of Strength"! Barry Allen races to the House of Heroes at the center of the Multiverse to meet with the Flashes of 52 worlds for info on the new forces he's recently encountered. Meanwhile, back in Central City, Trickster's turning informant against Warden Wolfe, but that brings about a sneak attack that Barry and the time-lost Commander Cold must team up to stop-if they can quit butting heads long enough to do so.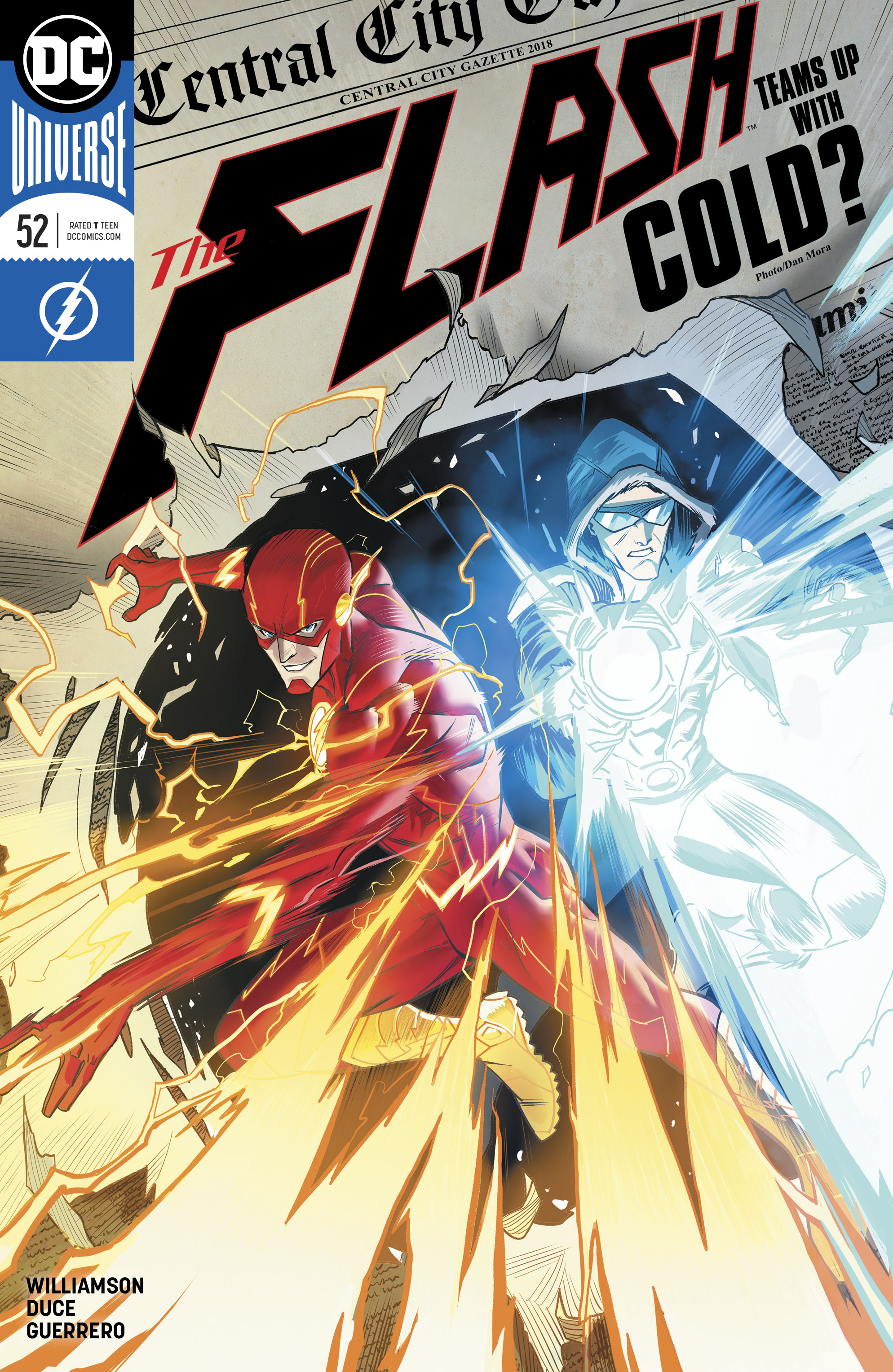 HAL JORDAN AND THE GREEN LANTERN CORPS #50
(W) Robert Venditti (A) Rafa Sandoval (CA) Rafael Sandoval (A/CA) Jordi Tarragona
SRP: $3.99
This. Is. It! It's an extra-sized anniversary celebration, and one of the biggest battles the Green Lantern Corps has ever fought to mark the occasion. John Stewart issues a dramatic order: no lethal force! The Green Lanterns need to prove they can keep law and order in the universe without killing. Elsewhere, Hal Jordan faces down Tomar-Tu, and looks to use the Darkstars' armor as a weapon against them-with some psychic help from Hector Hammond (who probably shouldn't be trusted).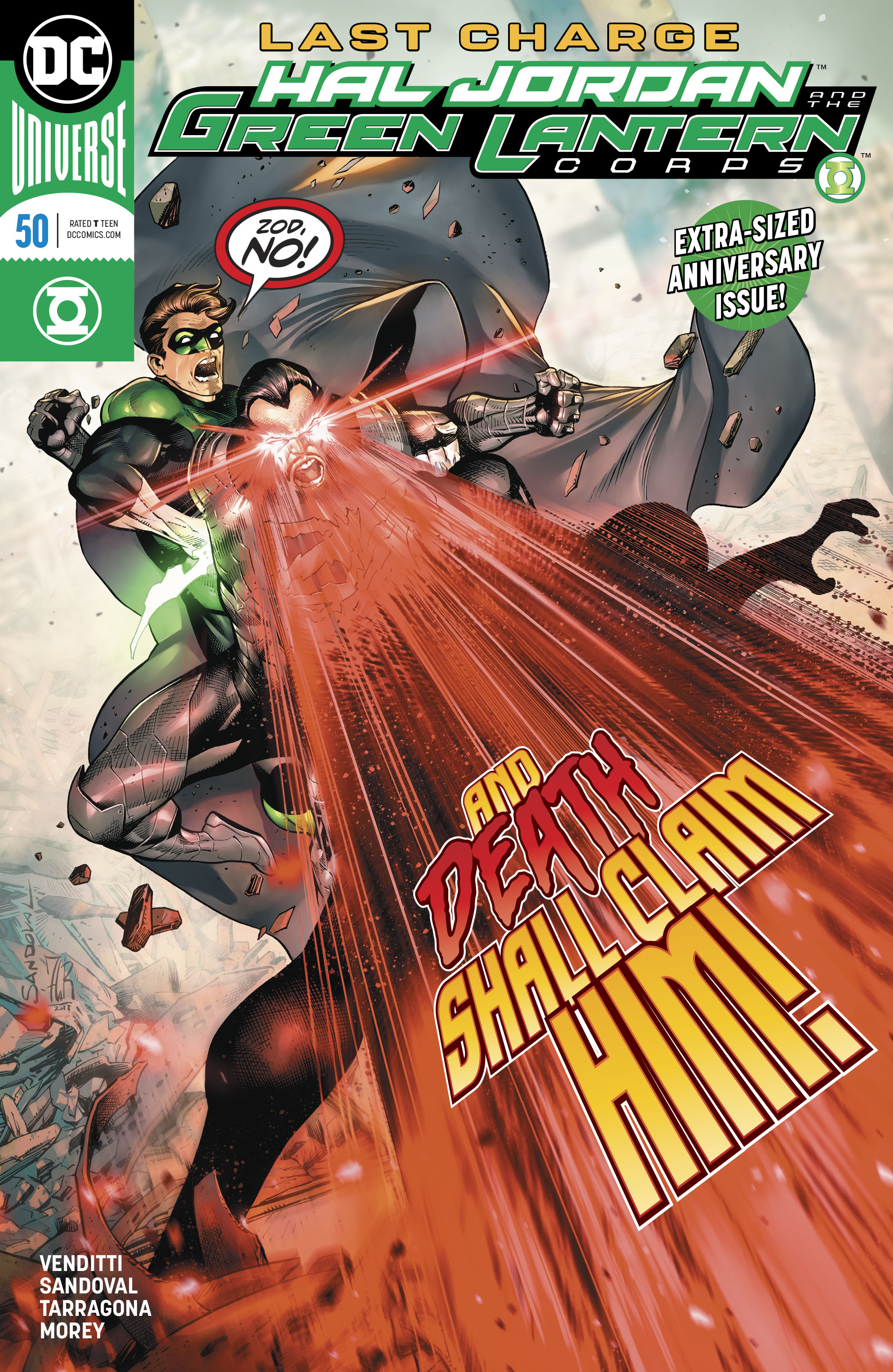 (W) Robert Venditti (A/CA) Bryan Hitch
SRP: $3.99
While searching for the next puzzle piece in his mission to save the universe, Hawkman takes flight and winds up fighting rampaging thunder lizards on Dinosaur Island-you know, as one does. Recovering from the battle, Hawkman discovers a race of bird people, who force him to fight to prove he's the one, true Hawkman. That all leads to the next location on his mission, and he's transported across the galaxy to the last place-and person-he expected to find. Where is he, and who's he facing? That would be a spoiler alert!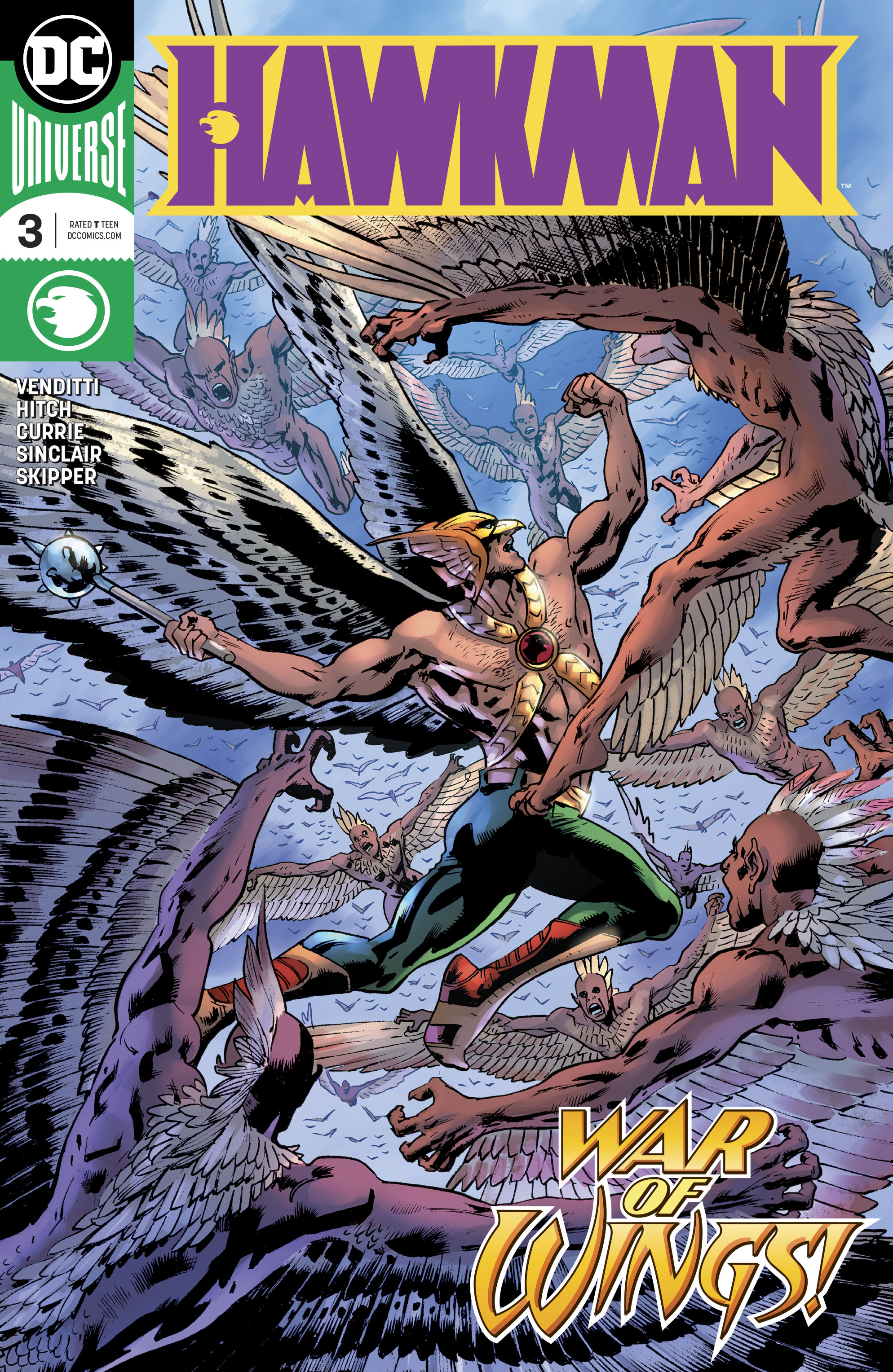 (W) James Tynion IV (A/CA) Tyler Kirkham
SRP: $2.99
Caden Park comes to grips with his immortal lineage, thus launching a bold new era for the Immortal Men! However, this new epoch is threatened right out of the gate, as the Immortal Men must battle an unstoppable army of their fellow immortals in a floating war-city miles above New York City. That's one bite the Big Apple may not survive! Meanwhile, this war of immortals draws all kinds of unwanted attention, starting with black-ops badass Amanda Waller. Gulp!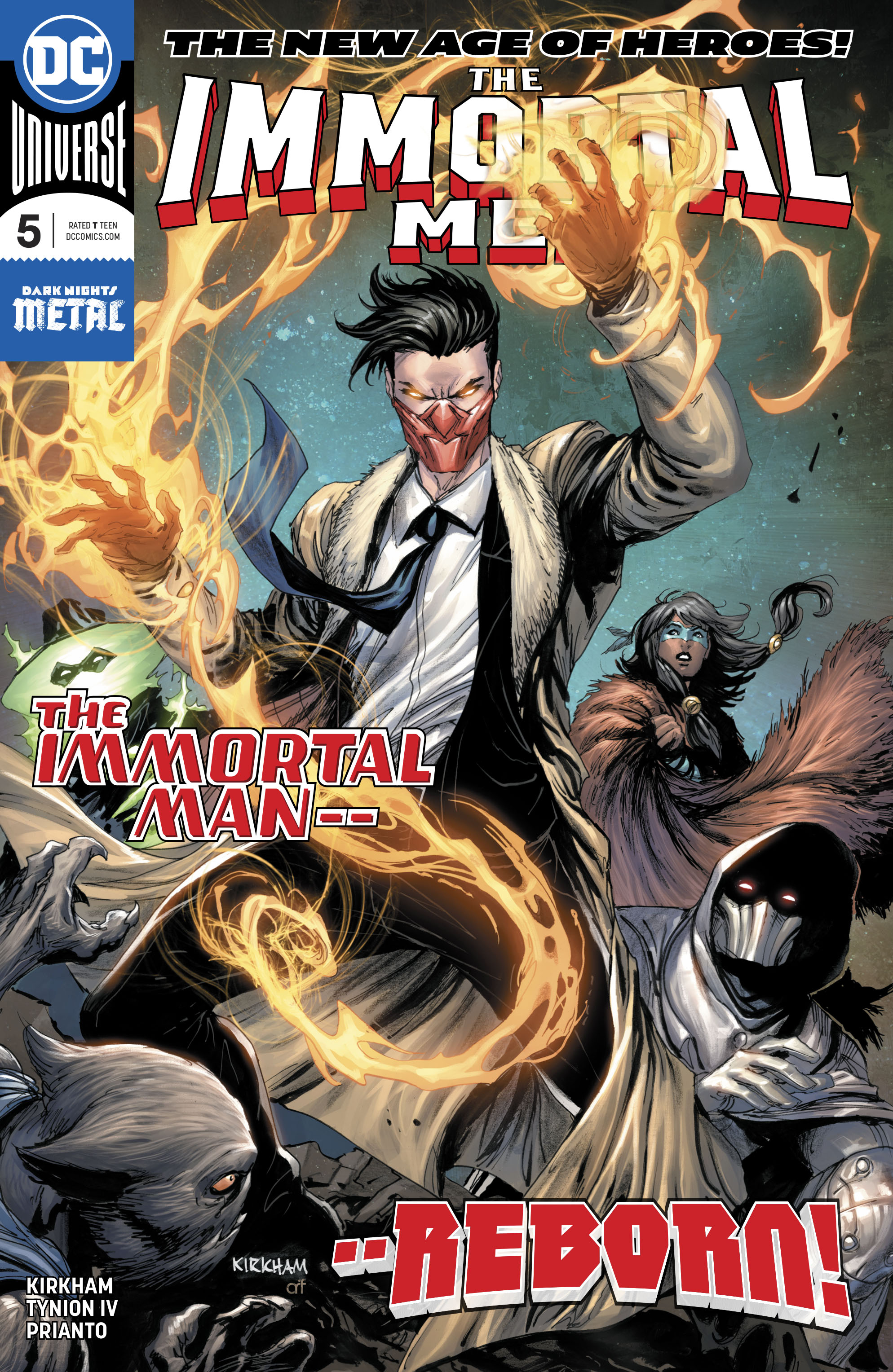 (W) Gail Simone (A) Adriana Melo (CA) Alex Ross
SRP: $3.99
Eel went looking for a kid, but he found a Man-Bat instead, who brought him not only to the kid but also to the lair of the secret society that needs Plastic Man to stop asking inconvenient questions. Yes, it counts as comically good fortune if you squint your eyes and look around the corner (which he can totally do without even breaking a sweat. Or, you know, his neck).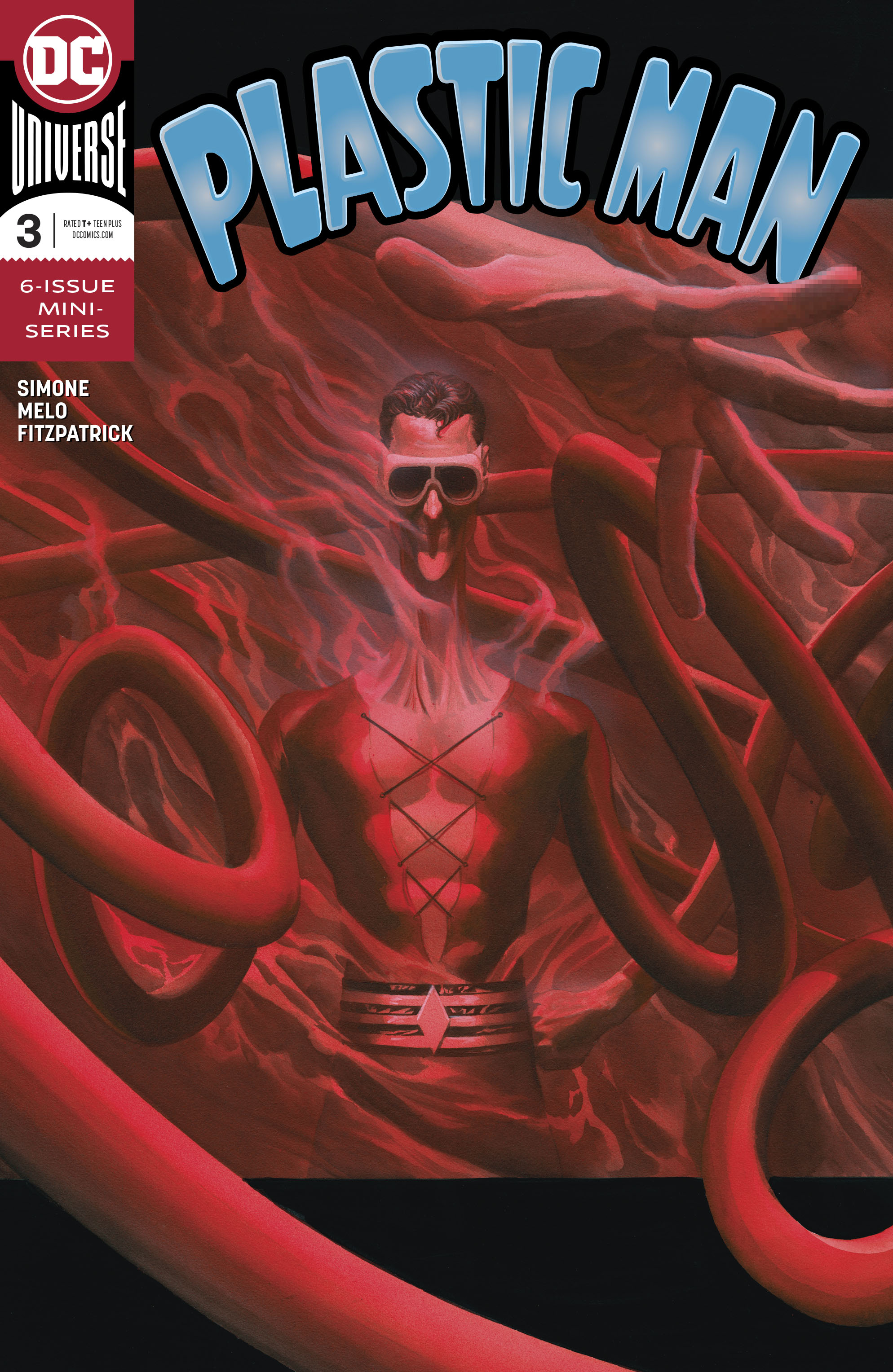 RED HOOD AND THE OUTLAWS #25
(W) Scott Lobdell (A) Dexter Soy, Ryan Winn, Phil Hester, Ande Parks (A/CA) Trevor Hairsine
SRP: $4.99
Batman versus Red Hood for the right to fight in Gotham-grab your ringside seat for the battle 25 years in the making! Jason Todd broke a promise to his mentor, and must now confront an angry and betrayed Batman. That means a good time for readers, but probably not so much for Jason: it's likely going to take more than the Outlaws' help in order for the Red Hood to avoid wearing an orange jumper in prison.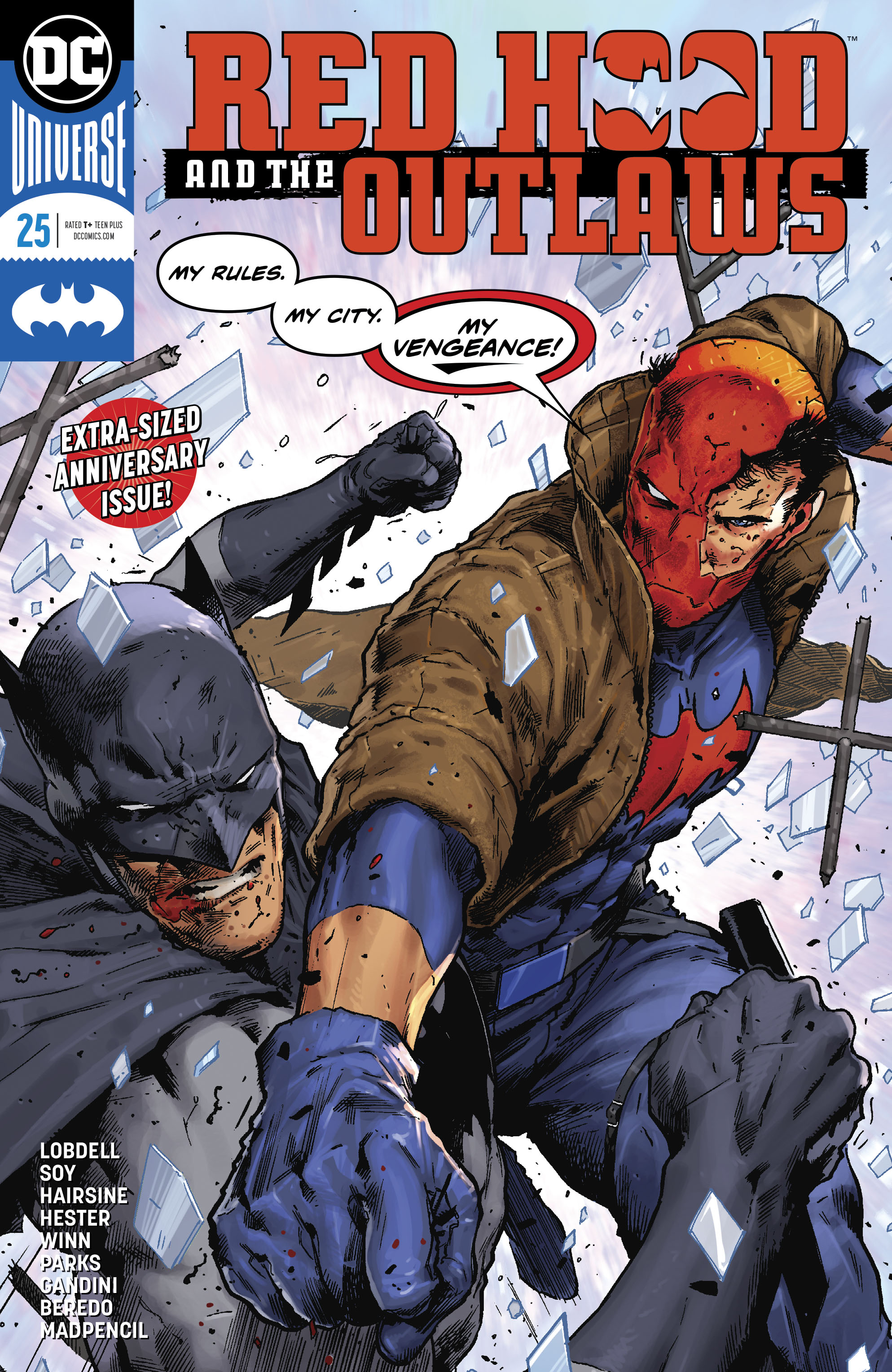 (W) Si Spurrier, Nalo Hopkinson, Kat Howard, Dan Watters (A) Bilquis Evely, Dominike "Domo" Stanton, Tom Fowler, Max Fiumara, Sebastian Fiumara (CA) Jae Lee
SRP: $4.99
From the mind of New York Times #1 bestselling author Neil Gaiman comes a new world filled with dreams, nightmares and wonderful characters living together in a shared universe for a new story unlike anything we've ever seen before.
A rift between worlds has opened, revealing a space beyond the Dreaming. Meanwhile, a book from Lucien's library is discovered by a group of children in the waking world where it should not exist. Lucien calls for Matthew the Raven to seek out their master, Daniel, Lord of Dreams.
As Matthew flies across the Waking World and others, he finds a young boy named Timothy Hunter who, in his dreams, has become the world's most powerful magician-but in his nightmares he is the world's greatest villain. A new House has appeared in the realm of the Dreaming: the House of Whispers, with its proprietor, a fortune-teller called Erzulie. And elsewhere, Lucifer has fallen again, only this time he might be trapped in a Hell of his own design.
Spiraling out of this special issue will be four all-new series set in the Sandman Universe. It all starts here!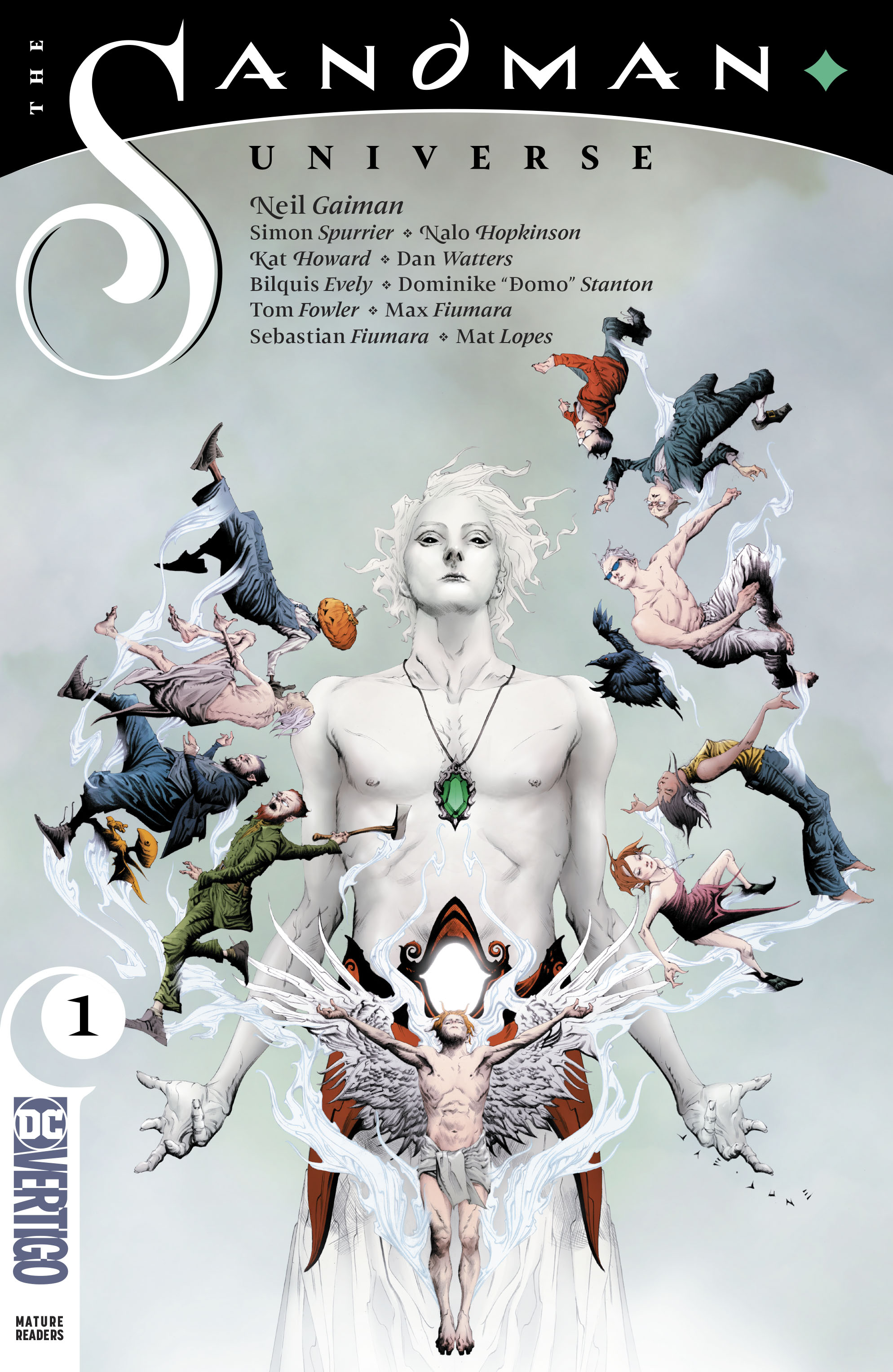 (W) Keith Giffen, J. M. DeMatteis (A) Pat Olliffe (CA) Kaare Andrews
SRP: $3.99
Cliffy is torn between his loyalty to the recently returned Scrappy-Doo and his friendship with Scooby. Meanwhile, Daphne and Scrappy bond during a gruesome monster hunt. And who is the mysterious new creature lurking in the dark?
(W) Dan DiDio (A/CA) Kenneth Rocafort
SRP: $2.99
Reeling from a great personal tragedy, Derek rejects his friends and family on an epic journey into the Dark Multiverse with the Seven Soldiers. With one member lost, the remaining Soldiers need Sideways to guide them into uncharted territory as they confront the deadly challenge of the Sheeda!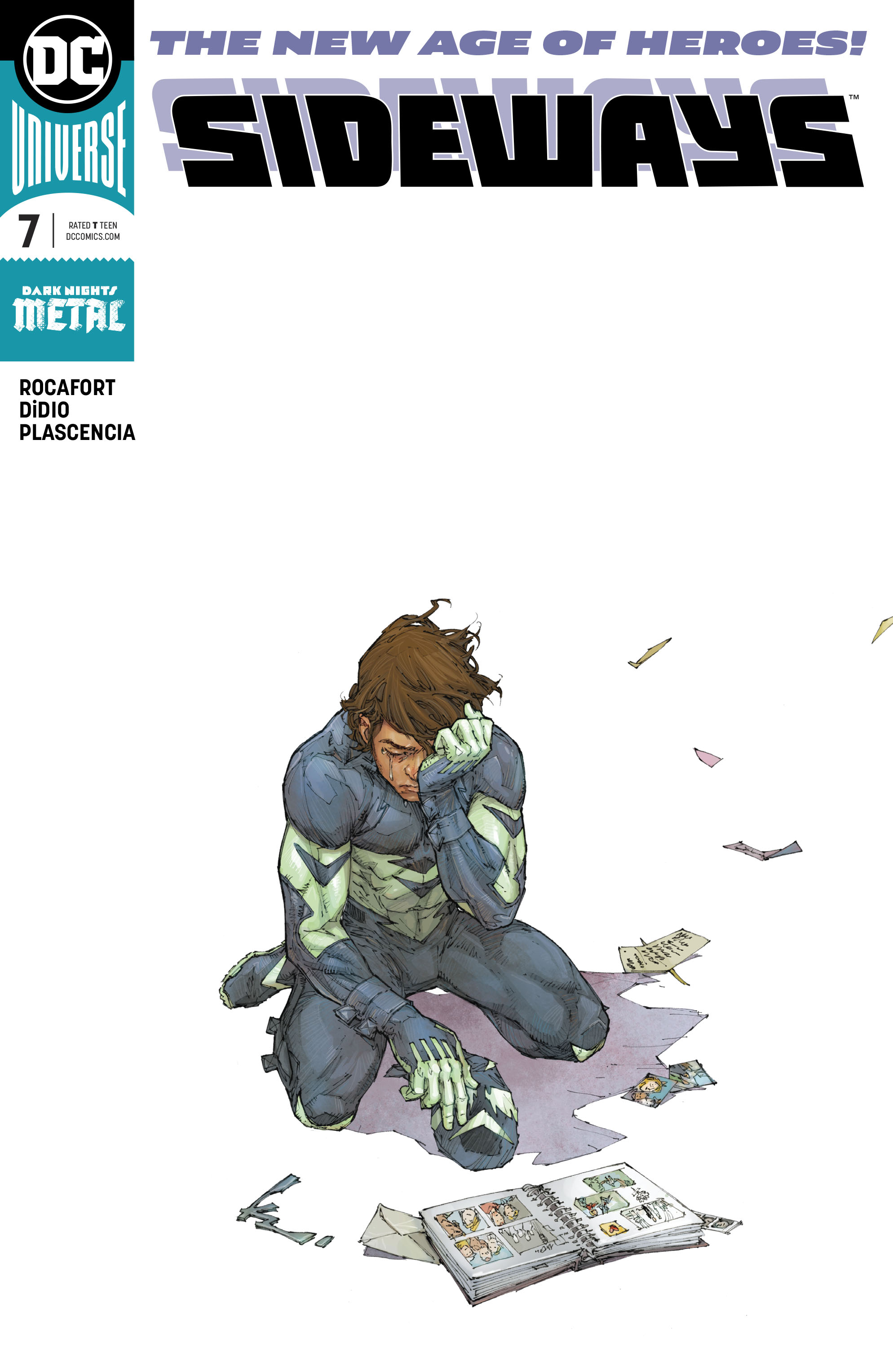 (W) Rob Williams, Dan Abnett (A) Jos? Luis (CA) Rafael Sandoval
SRP: $3.99
Don't miss part one of "Sink Atlantis," continuing in AQUAMAN #39, also on sale in August! After Aquaman's undersea kingdom rises to become a world power of the surface, the Suicide Squad must infiltrate the city and send it back to the depths or die trying. But sinking Aquaman's city isn't Task Force X's only objective in Atlantis. There's something buried there that Amanda Waller wants, and this is her chance to claim it.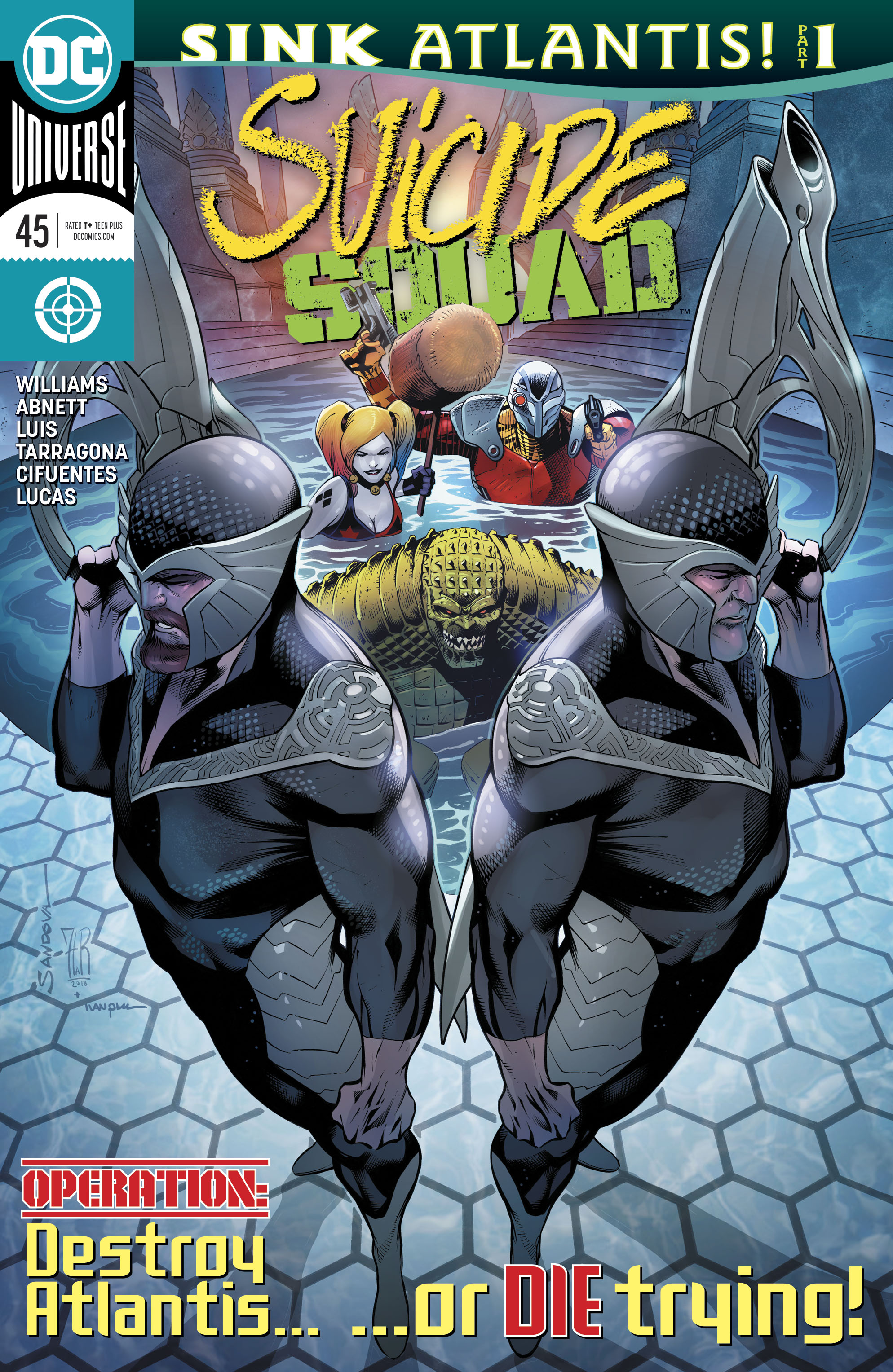 (W) Marc Andreyko (A) Kevin Maguire (CA) Terry Dodson, Rachel Dodson
SRP: $3.99
Mourning the loss of the Kryptonians wiped out by Rogol Zaar, Supergirl decides to play detective and sets off into deep space to learn more about the would-be usurper. Using whatever tech she can scrounge, Supergirl builds a star cruiser, and after intel from Green Lantern, she blasts off into the cosmos with Rogol Zaar's deadly axe to solve the mystery-along with a traveling companion you won't believe!
(W) Brian Michael Bendis (A/CA) Joe Prado, Ivan Reis
SRP: $3.99
The world quakes and shakes as it begins to succumb to the effects of the entire planet being moved into the lifeless realm known as the Phantom Zone. As Superman works with the World's Greatest Heroes, an old enemy trapped in the same prison returns to stop the Man of Steel and escape.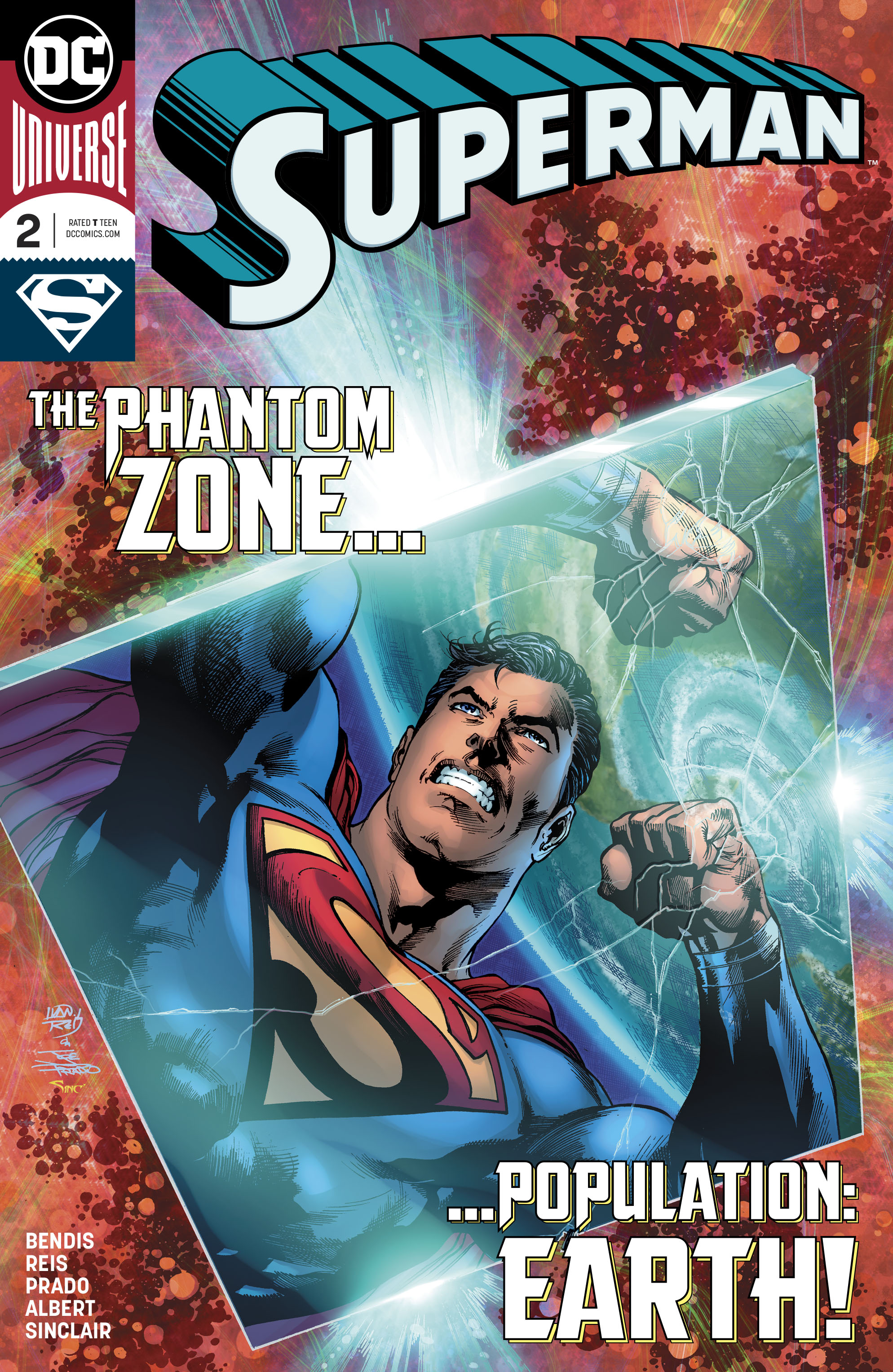 (W) Dan Abnett (A) Brent Peeples, Matt Santorelli (CA) Brandon Peterson
SRP: $3.99
As if the Source Wall incursions causing a metagene pandemic weren't enough, team dysfunction threatens this latest iteration of the Titans before their new mission even gets off the ground! Night-wing and Miss Martian butt heads over the team's M.O. as the fate of the latest metahuman hangs in the balance! They'd better get their act together, because one of the Titans won't be coming home from this Source Wall mission-and it's not a vacation day!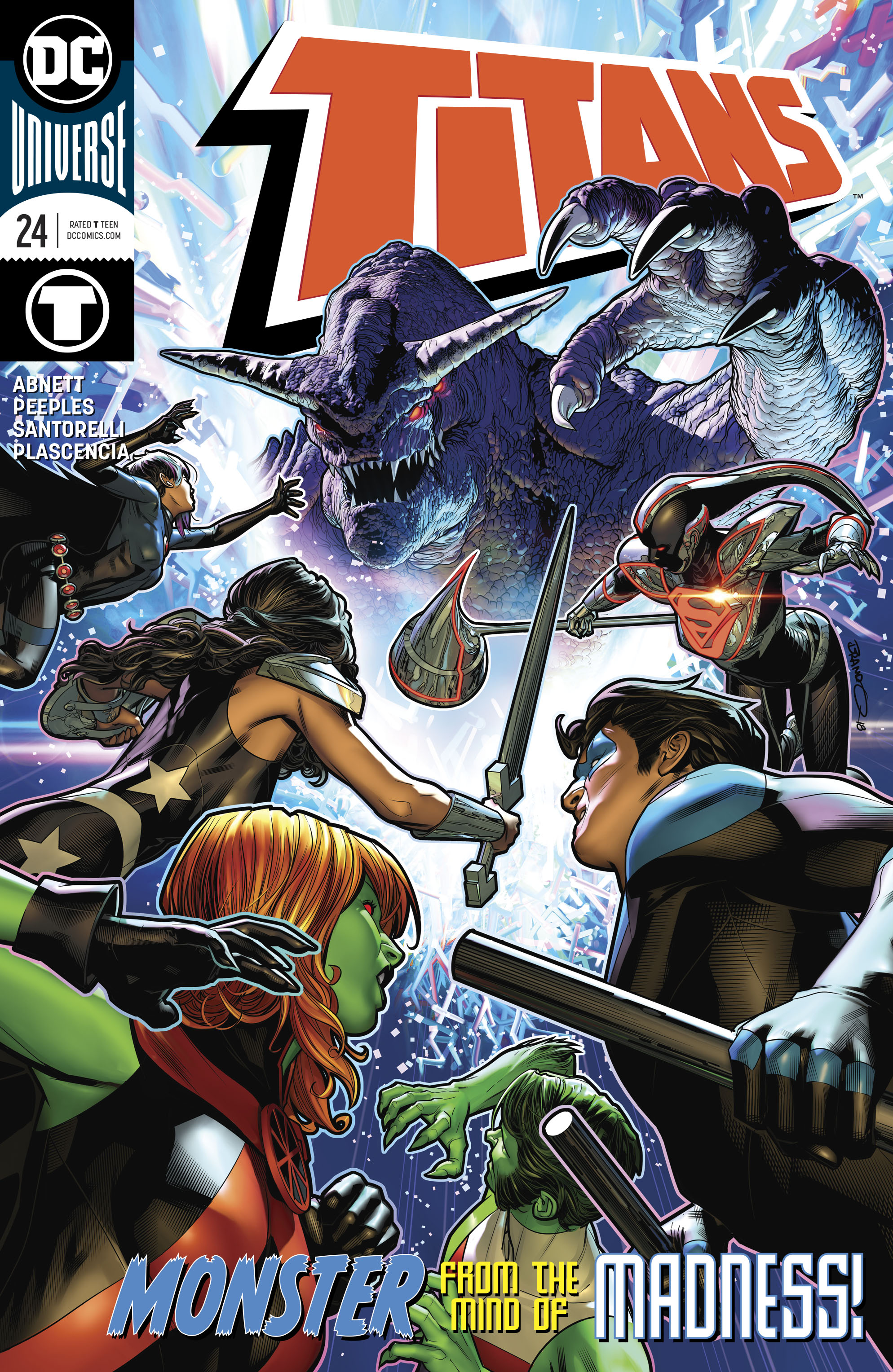 WILDSTORM MICHAEL CRAY #10
(W) Bryan Hill (A) N. Steven Harris, Dexter Vines (CA) Denys Cowan, Bill Sienkiewicz
SRP: $3.99
With Diana Prince's plan for Armageddon revealed, Michael Cray and Constantine forge an uneasy alliance to stop her, while Christine Trelane hunts them all. Michael has the power inside him to overcome, but will the price of that power make him a slave to the consciousness living inside of him?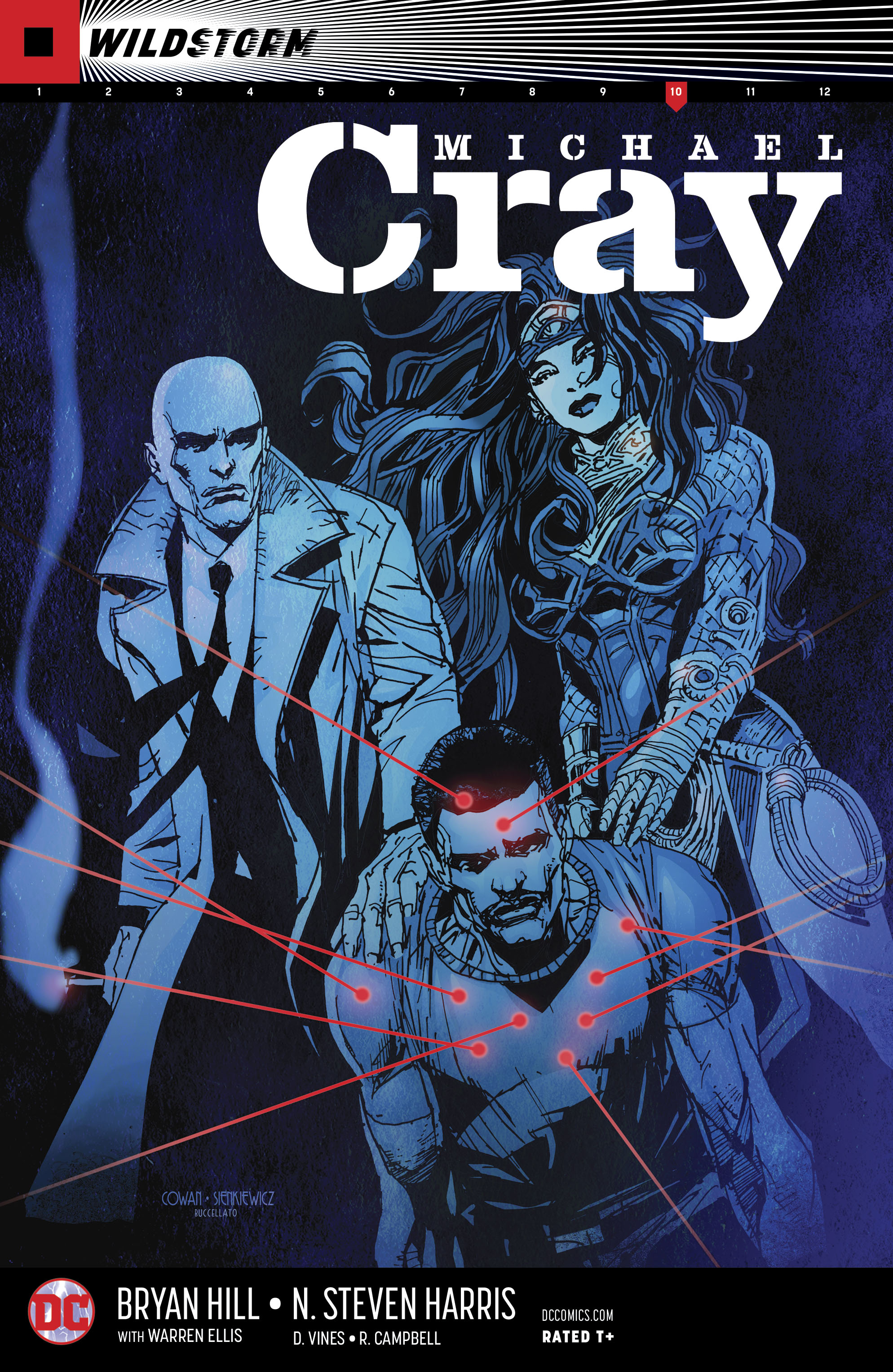 (W) Steve Orlando (A) Aco (CA) David Yardin
SRP: $3.99
At the behest of Aztek, Diana and Artemis join her for a trip to Mexico, but there's no sightseeing on the agenda. Instead, they must rescue a long-lost Amazon who's being held captive by rogue deity Tezcatlipoca, who's trying to break into our world. Can our three heroes save the missing Amazon, stop a raging god and not kill one another in the process?