THE AMAZING SPIDER-MAN #3
(W) Nick Spencer (A/CA) Ryan Ottley
SRP: $3.99
PETER PARKER VS. SPIDER-MAN?!
PETER PARKER & SPIDER-MAN IN THE SAME PLACE AT THE SAME TIME?!
• Things are crazy for Spider-Man. His personal life in turmoil, the giant TRI-SENTINEL returning to attack NYC...
• ...and someone is out there impersonating Peter Parker!
• Is it the Chameleon? An LMD? Ultimate Peter Parker making his Marvel U debut? Think again, True Believer!
Rated T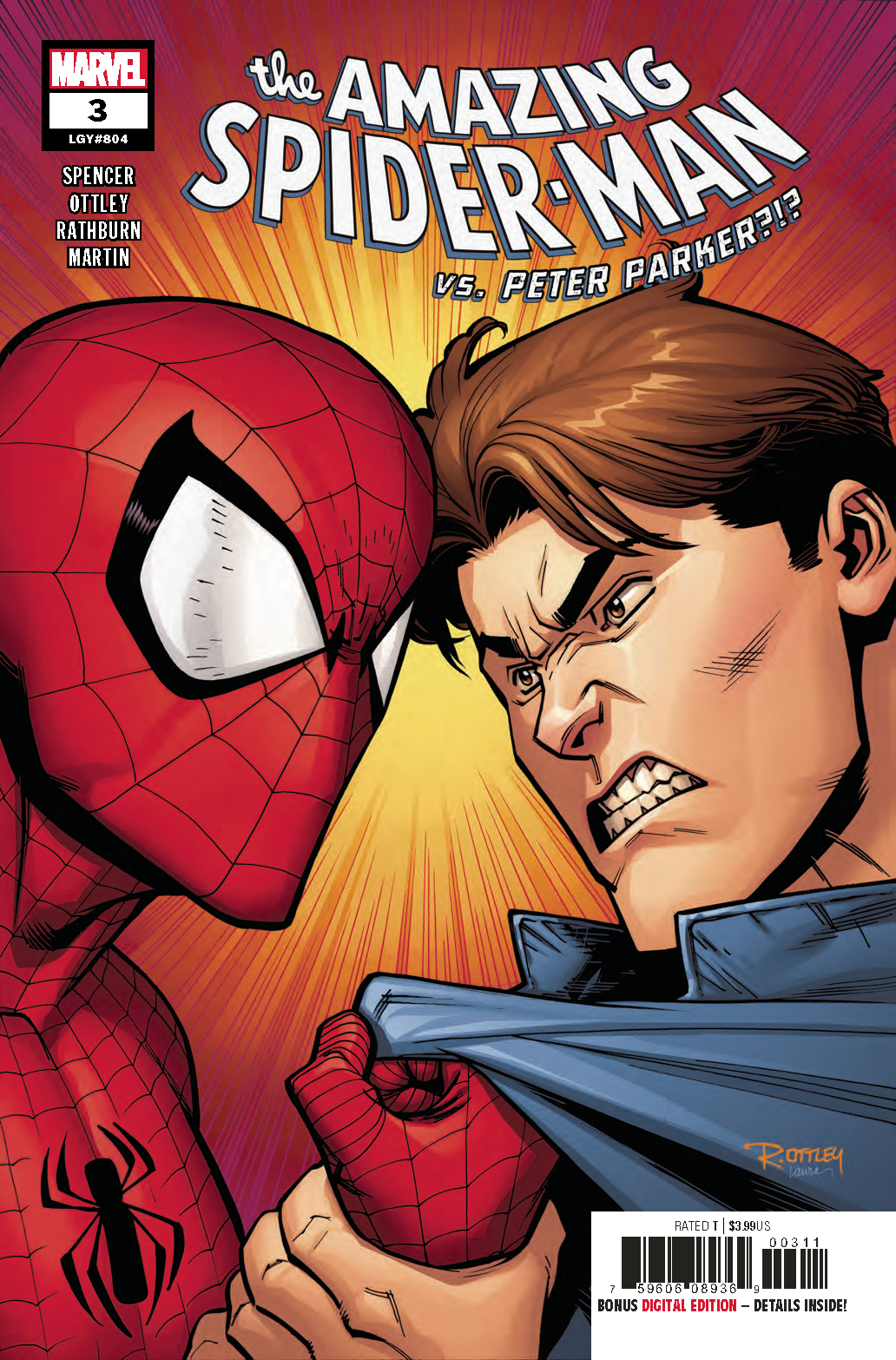 THE AMAZING SPIDER-MAN RENEW YOUR VOWS #22
(W) Jody Houser (A) Scott Koblish (CA) Eduard Petrovich
SRP: $3.99
• What's worse than one Spider-Doppelganger?
• How about a whole army that's been subjected to the mad science of DOCTOR SINISTER?
Rated T+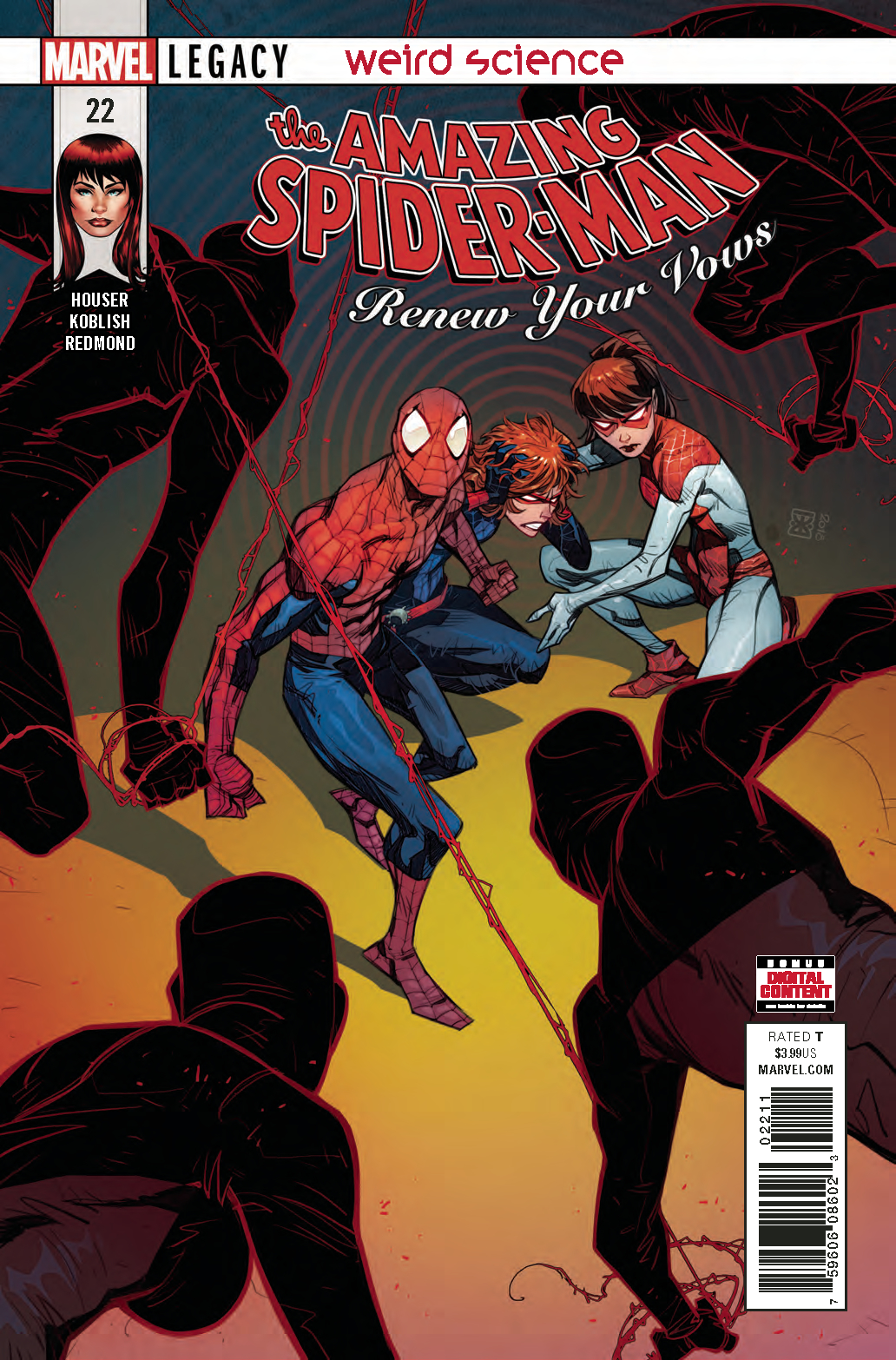 (W) Jim Zub (A) Kevin Libranda (CA) R. B. Silva
SRP: $3.99
• While Ironheart and Amadeus Cho take major steps forward in their super hero journeys, Nova takes a step back.
• As the team faces a complicated and dangerous threat, Sam Alexander wonders: is there a future for him with the Champions?
Rated T+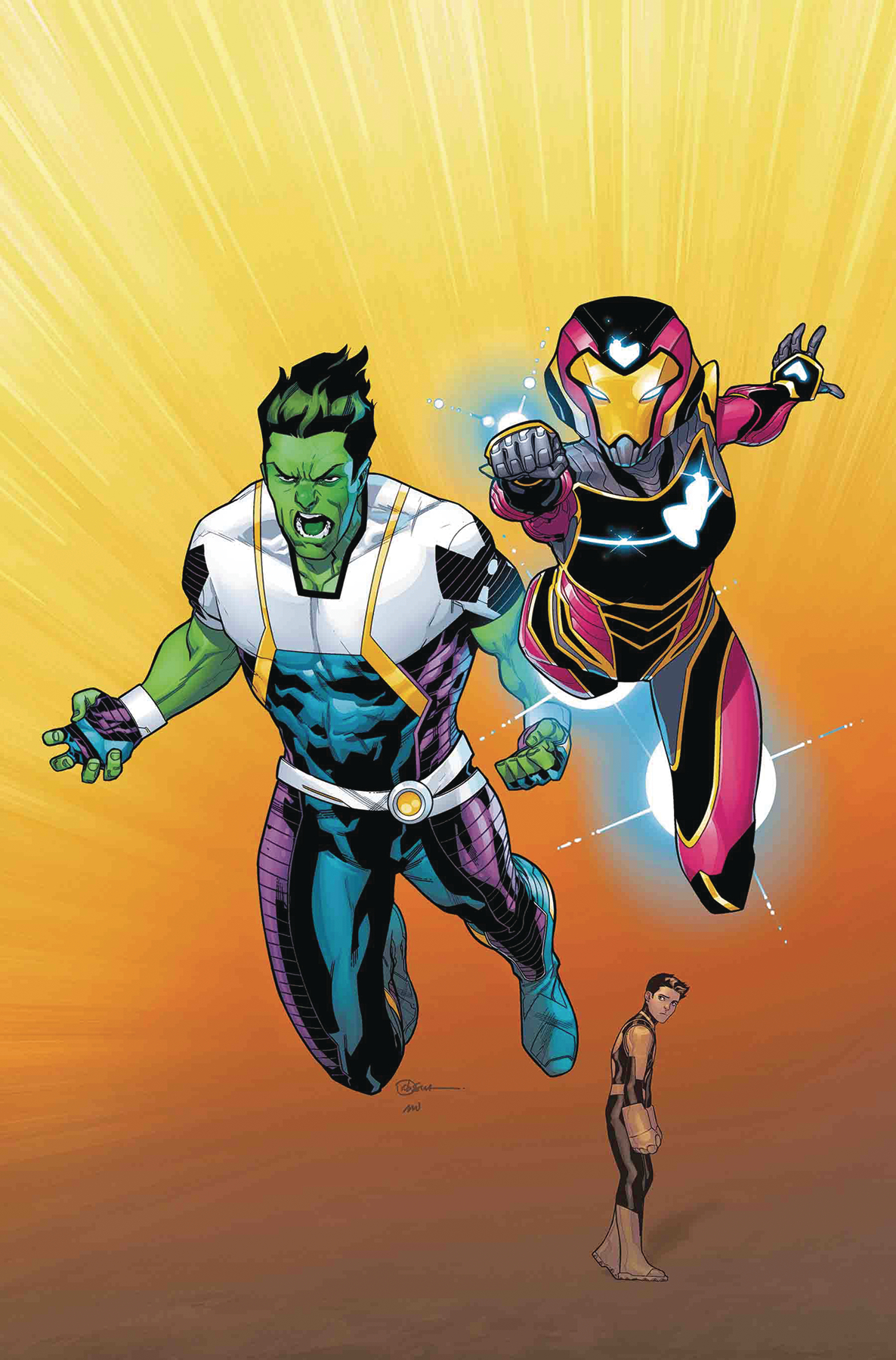 (W) Charles Soule (A/CA) Phil Noto
SRP: $3.99
• Spinning out of the events of THE HUNT FOR WOLVERINE: WEAPON LOST, a nightmare Matt Murdock never knew he'd have has come true - MIKE MURDOCK IS FLESH AND BLOOD IN THE MARVEL UNIVERSE!
• Now, there's someone running around with Matt Murdock's face, which can only spell trouble for the Mayor Without Fear!
Rated T+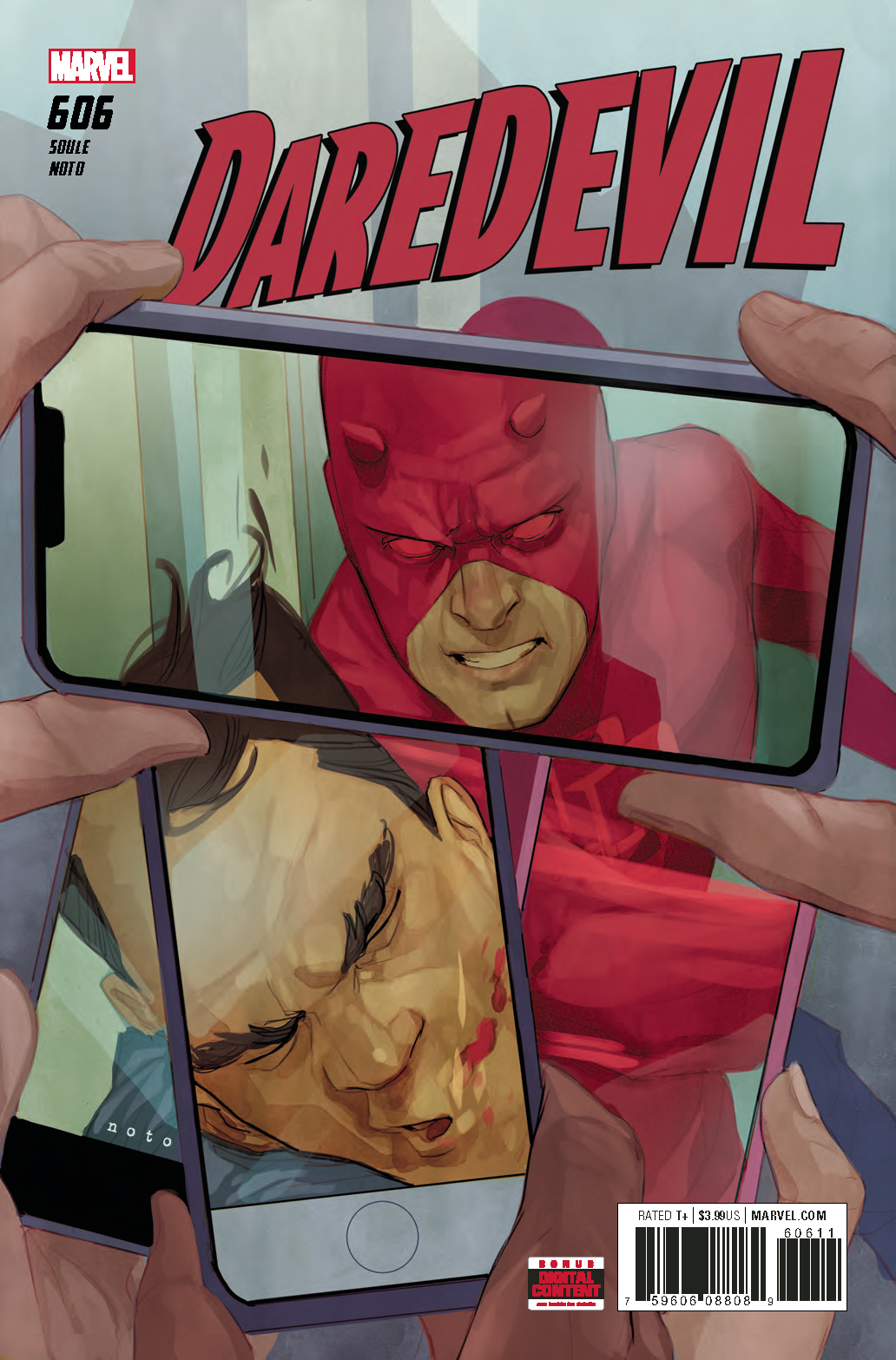 (W) Gail Simone (A) Michael Shelfer (CA) Greg Land
SRP: $3.99
NEENA ON THE RUN ESCAPING!
Topaz and [REDACTED] have upended Domino's life completely, dragging her ugly Project Armageddon origins out of the shadows for all to see. Now, having been torn down to her very foundation, Domino is confronted with the deepest cut of all: BETRAYAL. There's a RAT in the henhouse.
Parental Advisory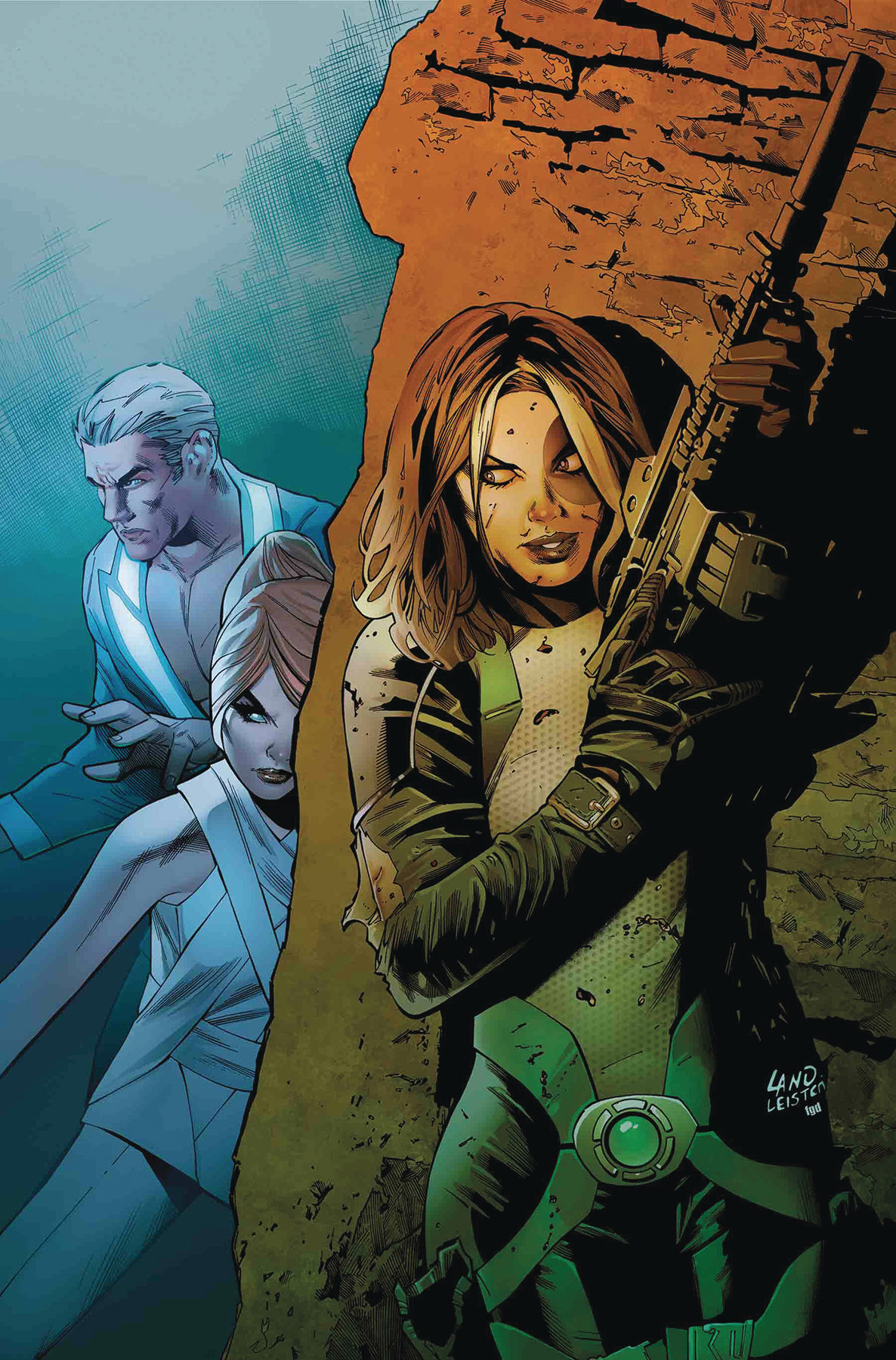 (W) Saladin Ahmed (A) Rod Reis (CA) Mike McKone
SRP: $3.99
MEET THE BLACK PANTHER OF THE WILD WEST!
The Exiles land in the Old West! A dusty town of innocents is under the thrall of the Brotherhood of Evil Mutants - including their sharpshooting leader, Magneto! But this town ain't big enough for all those mutants, and the Exiles aren't about to let the Brotherhood get their way. Saddle up for a wild ride with guest artist Rod Reis!
Rated T+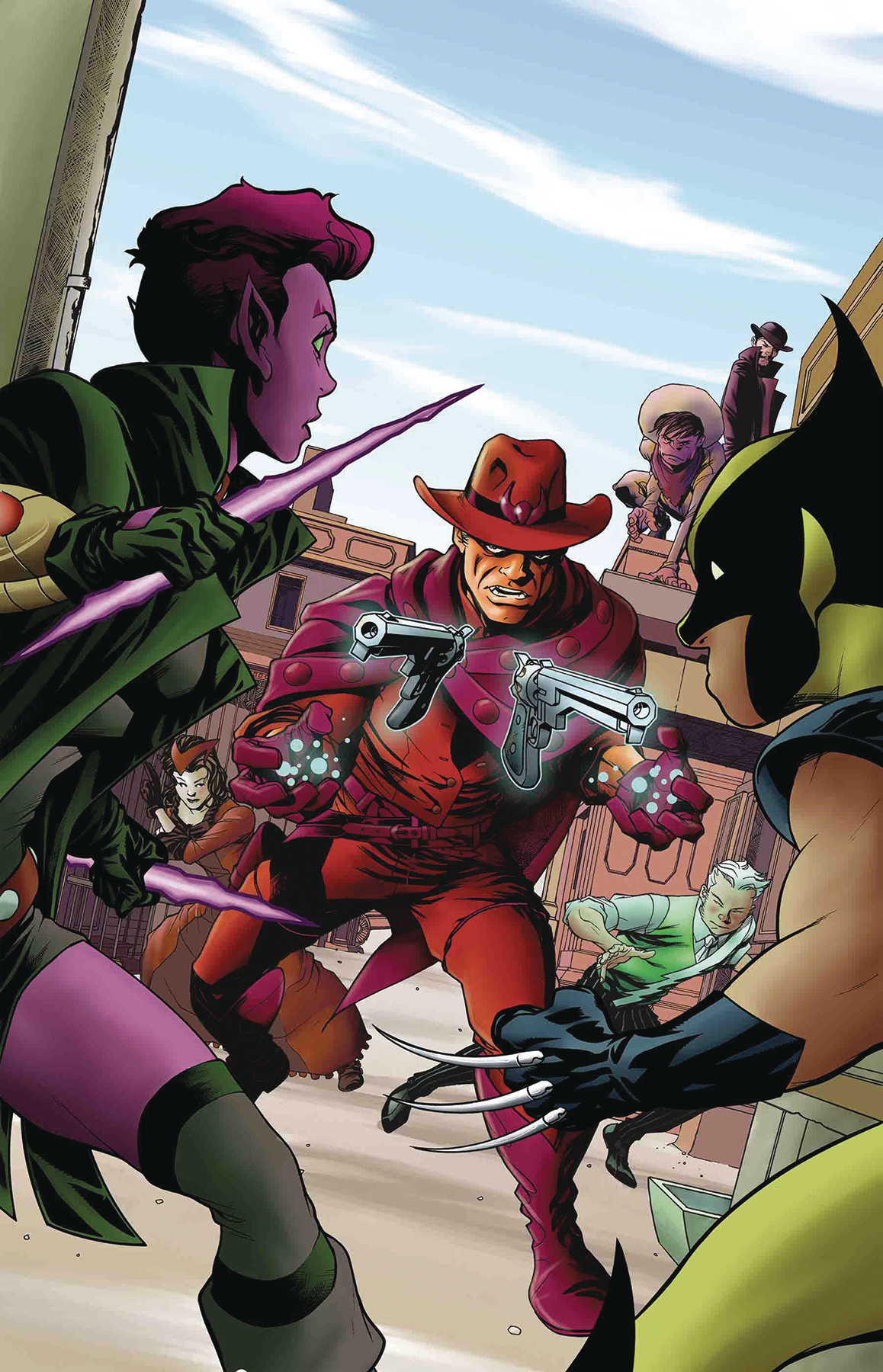 (W) Dan Slott (A) Skottie Young, Simone Bianchi, Sara Pichelli (CA) Esad Ribic
SRP: $5.99
FOUREVER Part One
BECAUSE YOU DEMANDED IT - THE WORLD'S GREATEST COMIC MAGAZINE IS BACK!
Since the end of SECRET WARS, there's been a gap in the Marvel Universe. A void no other team can fill. And it's time for the world to move on. But can it? A life-changing decision by the Thing! A momentous declaration by the Human Torch! A clarion call-to-arms that summons Doctor Doom! And a signal in the sky that heralds the return of hope to the Marvel Universe! All this, and Alicia Masters adopts kittens! So cute! Plus, the Impossible Man!
AND BONUS STORIES ILLUSTRATED BY SIMONE BIANCHI AND SKOTTIE YOUNG!
IF YOU READ ONLY ONE MARVEL COMIC THIS MONTH, THIS IS THE ONE!
Rated T
HUNT FOR WOLVERINE ADAMANTIUM AGENDA #4 (OF 4)
(W) Tom Taylor (A) R. B. Silva (CA) Giuseppe Camuncoli
SRP: $3.99
WHAT DARK SECRET LIES BENEATH THE SURFACE?
The trail of Logan's body has led the New Avengers to a completely different mystery...one that will cast a long, dark shadow over the X-Men...
Parental Advisory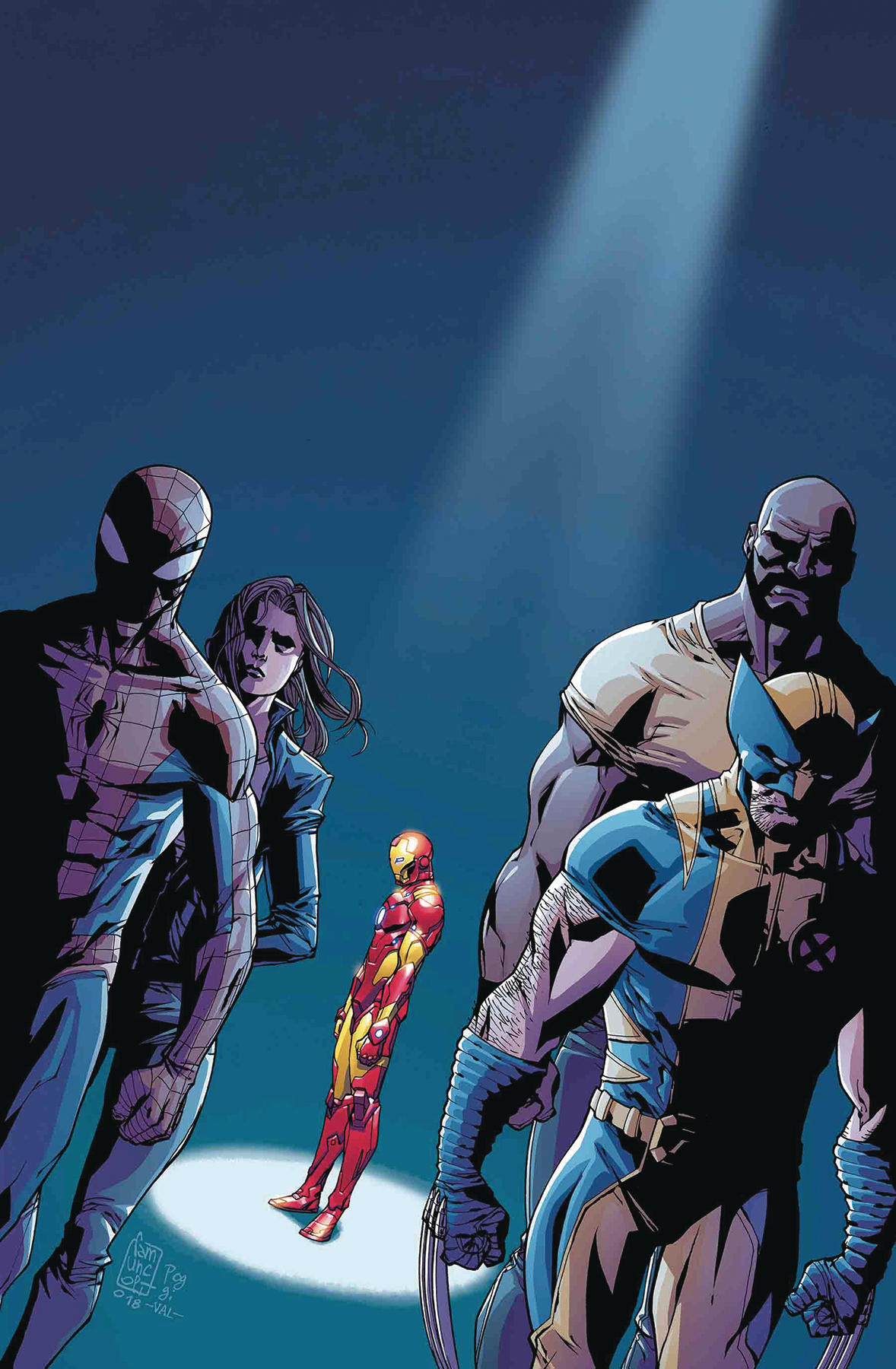 (W) Ed Brisson (A) Juan Ferreyra (CA) Mike Deodato
SRP: $3.99
AND FOR MY NEXT TRICK...
• Old Man Logan's good, but Bullseye? BULLSEYE'S MAGIC.
• PLUS: Someone from Bullseye's past returns to exact her revenge...a VENDETTA you'll never forget!
Parental Advisory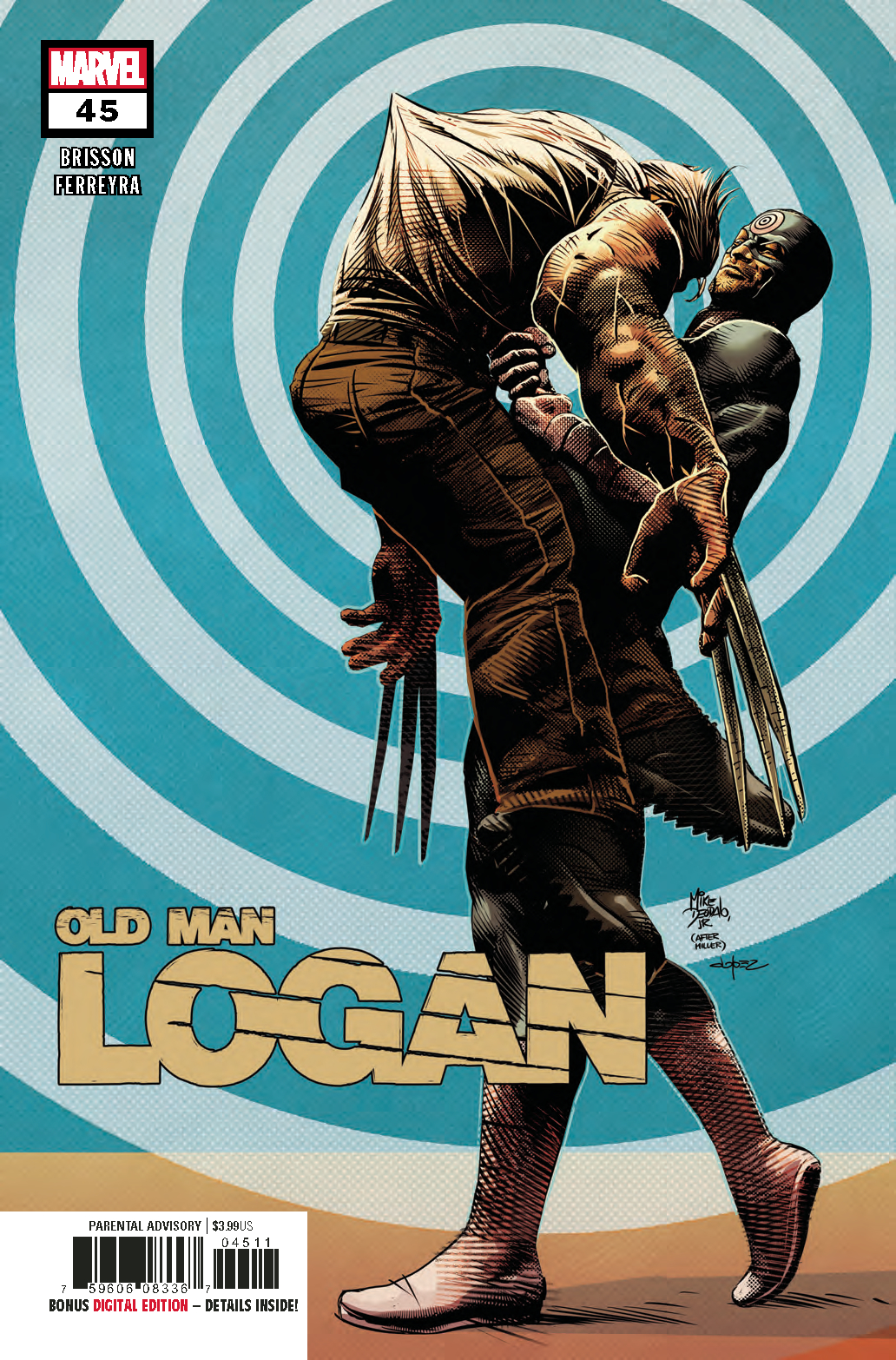 QUICKSILVER NO SURRENDER #4 (OF 5)
(W) Saladin Ahmed (A) Eric Nguyen (CA) Martin Simmonds
SRP: $3.99
• Quicksilver makes a desperate final stand against a nightmare of his own making.
• But this time, no surrender might mean no survival...
Rated T+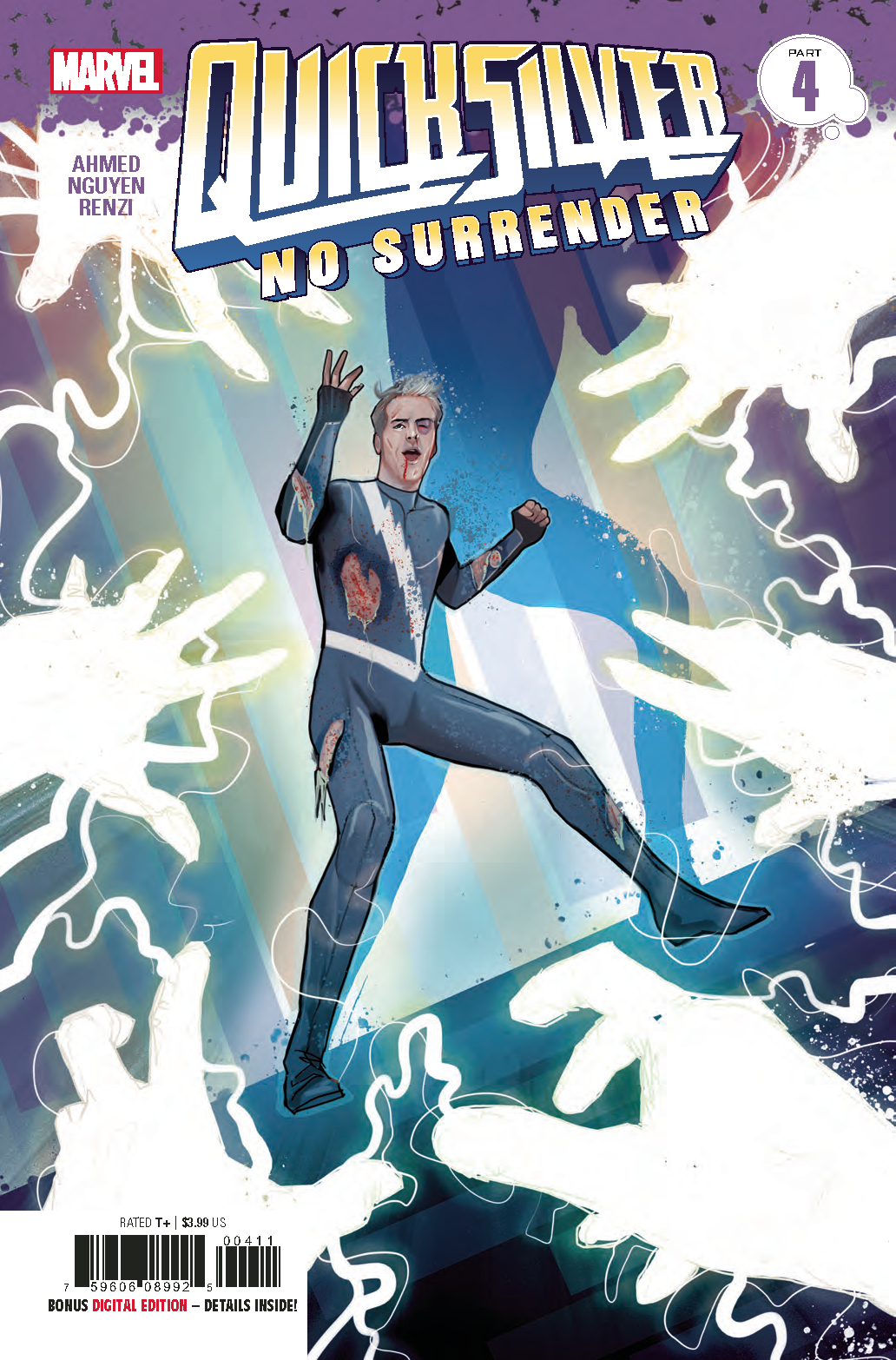 (W) Bryan Edward Hill (A) Nelson Blake Ii, Mark Bagley (CA) Kris Anka
SRP: $4.99
STARRING MILES MORALES!
Before he wore the webs, he was just Miles Morales: newly-minted Brooklyn Visions Academy student with hidden spider powers! When a Secret Invasion of Skrulls turns Manhattan upside down, Miles must choose: do his great powers come with great responsibility? A mysterious new chapter for Miles is unveiled by rising superstars Bryan Edward Hill (Detective Comics) and Nelson Blake II (Marvel New Year's Eve Special)
RATED T+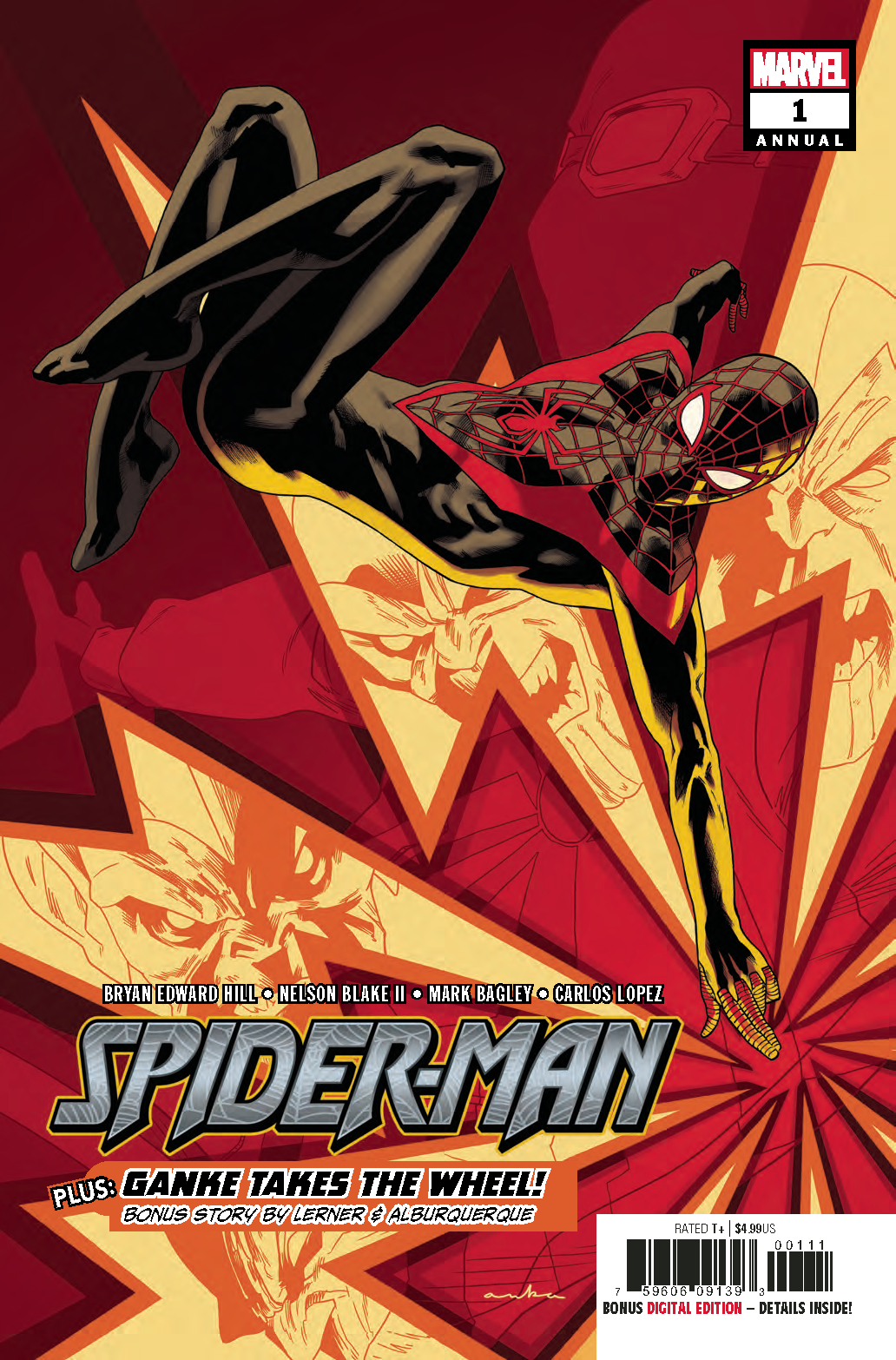 (W) Robbie Thompson (A) Jim Towe (CA) Dave Johnson
SRP: $3.99
• Master Matrix might be the most powerful android on Earth, but it's a total amateur at personhood.
• Who better to teach it how to be a human being than SPIDER-MAN and DEADPOOL?!
• It's "My Two Super-Dads"! Aren't the best parents always trying to settle old grudges through their children?
Rated T+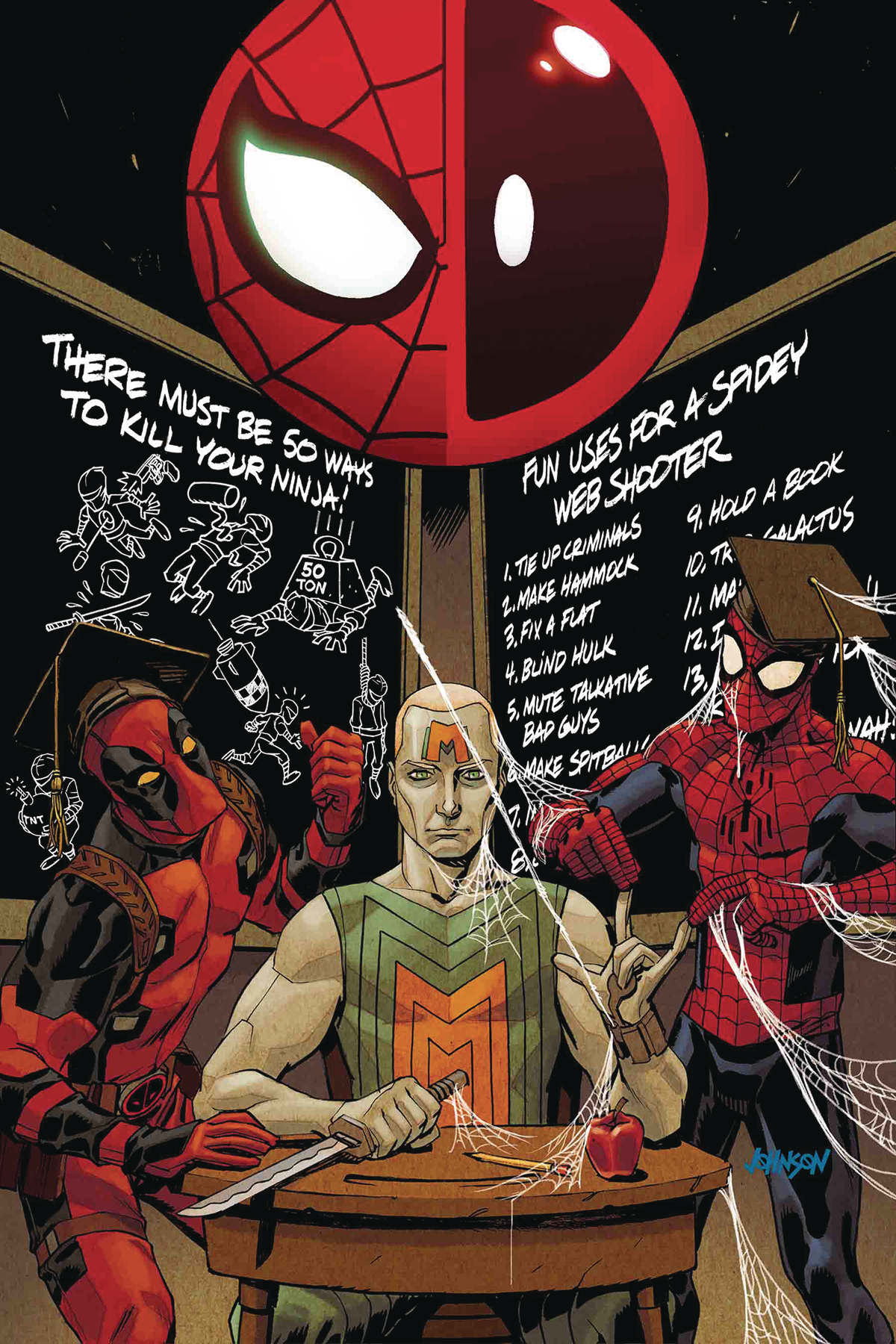 STAR WARS DARTH VADER #19
(W) Charles Soule (CA) Elia Bonetti (A/CA) Giuseppe Camuncoli
SRP: $3.99
"FORTRESS VADER" BEGINS!
• A JEDI makes a desperate deal.
• THE INQUISITORS' mission evolves.
• DARTH VADER discovers a theft.
Rated T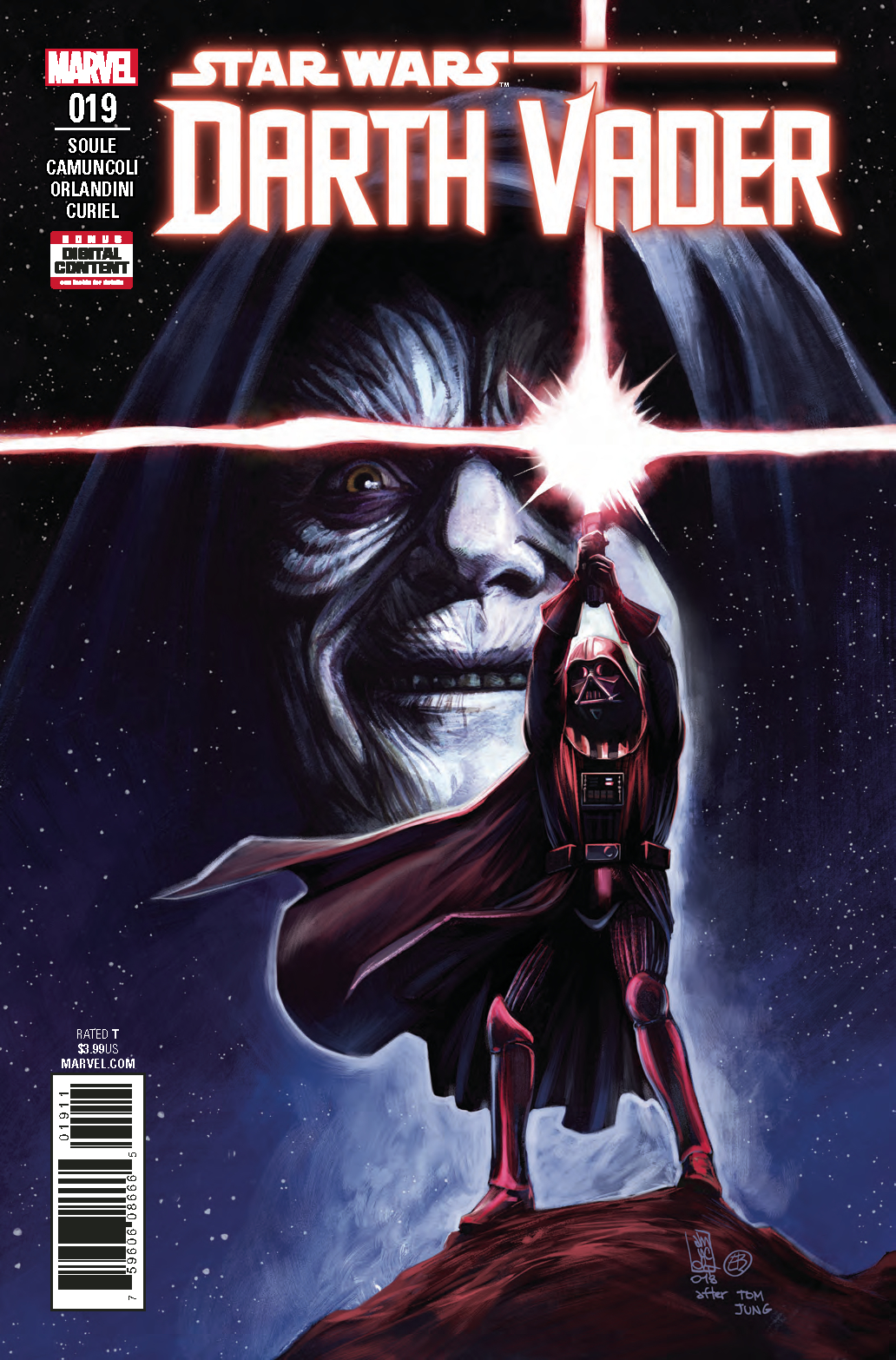 THE UNBEATABLE SQUIRREL GIRL #35
(W) Ryan North (A) Derek Charm (CA) Erica Henderson
SRP: $3.99
• Squirrel Girl may have avoided going to jail, but now Kraven's a fugitive on the run! It's been a difficult day!
• Can Squirrel Girl stop Kraven and Spider-Man from fighting before it's too late?
• Can a squirrel named "Haskell" be a major part of a super hero epic?
• Can Brain Drain use some well-applied existentialist philosophy to save the day?
• The answer to all these questions is, "I dunno, MAYBE?" And you'll have to read the comic to find out anything more specific!
• UNBEATABLE SQUIRREL GIRL #35 is your one-stop shop for a) friendship, b) punching and c) SPIDER-MAN, HE'S BEEN IN LOTS OF MOVIES, EVERYONE LOVES HIM.
Rated T+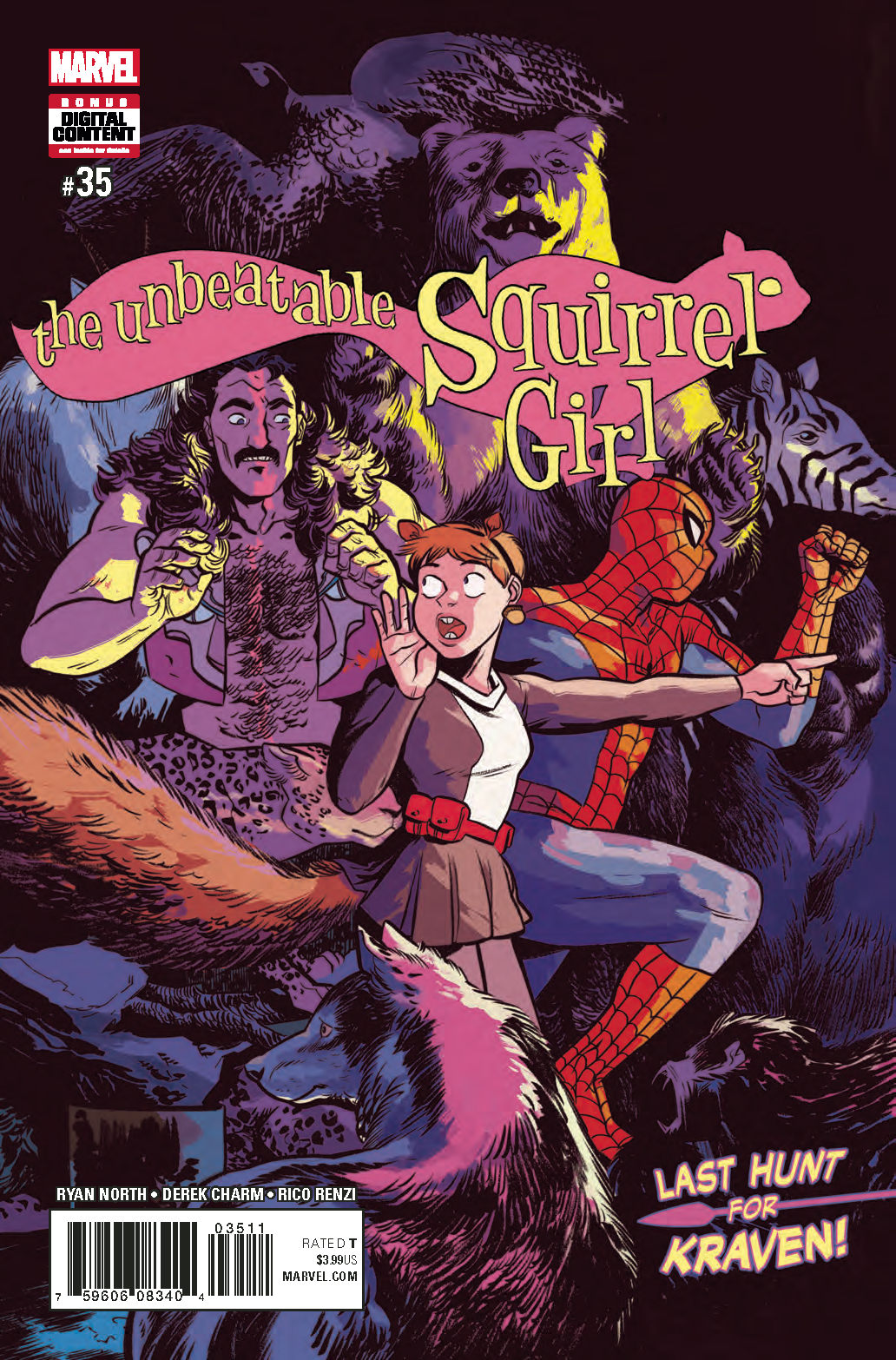 (W) Cullen Bunn (A) Marcus To (CA) R. B. Silva
SRP: $3.99
• To escape his present, Magneto travels to the future!
• But even 20 years later, there will always be X-Men...
Rated T+